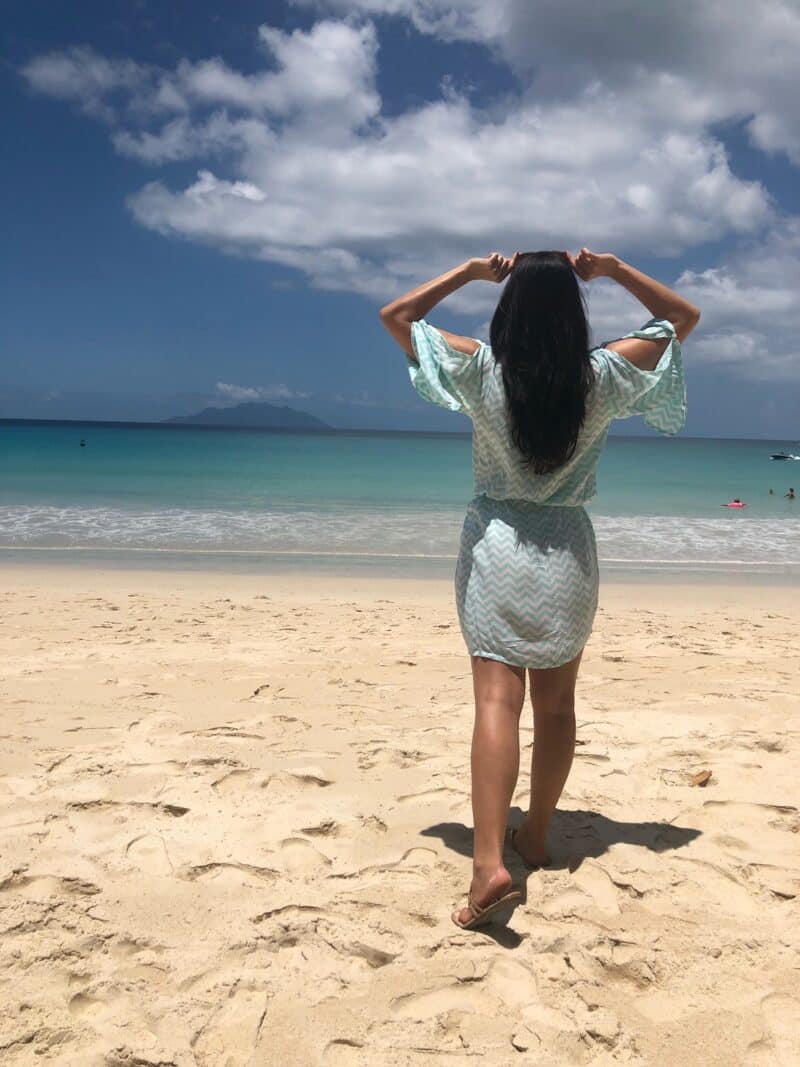 If you turn on any news channel, visit any website or social media platform, or in certain communities, step outside your front door, and there's chaos all around. The coronavirus pandemic is still taking thousands of lives each day, there's news of food shortages as processing plants shut down, millions of people are unable to find jobs, there's tension as people remain "locked" in their homes, and recently, the civil unrest between citizens, law enforcement, and the judicial system.
To put it simply, there's a lot going on today, and not much of it is positive. When you're exposed to so much negativity, it can be hard to remain hopeful and optimistic about much of anything. The negativity essentially drains you of your peace of mind and inner calm. You're left feeling scared, worried, anxious, restless, frustrated, hurt, and hopeless.
Though it's normal for such events to evoke emotions, when your mind and body remain under this kind of emotional distress, it will have an adverse effect on your health. That's why it is essential to learn how to have peace in the midst of a storm. Below are some suggestions on how to master this.
Limit Screen Time
Though there is a lot of good news, advice, and information you can absorb from watching certain television stations or visiting certain online platforms, the negativity is what trends. If you're watching the news, scrolling through social media, and checking out other online content for several hours throughout the day, you're allowing this negativity to seep into your inner thoughts which essentially impacts your emotions and overall well being.
Though it's great to stay informed and use modern technology to your benefit, sometimes you have to take a break to keep your peace of mind. Make a point of turning off the television, putting down your smartphone, and stepping away from your computers for several hours each day and you'll start to notice it's easier to remain calm despite all that's going on.
Meditate
Meditation has long been regarded as a method to help increase one's level of peace and tranquility. The idea is that when you place yourself in a quiet environment and only focus on your breaths (and perhaps the sound of nature or calming music) you take your mind off of all that's going on and instead focus your energy on the positivity and beauty of life, earth, space, and even time.
Try meditating for approximately ten minutes a day or whenever you find yourself being taken outside of your peace to recenter your thoughts.
Identify Positive Outlets
Unfortunately, there are always going to be things going on in life that can disrupt your inner peace. It is your responsibility to not allow these triggers to keep you in a dark space. Be that as it may, lots of people get dragged down and turn to negative outlets when they're feeling down. They might start binge-eating comfort foods, gambling, drinking alcohol, or taking street/prescription drugs. If you have reached this point, there are places that can help from Los Angeles outpatient centers for drug and alcohol addiction to therapists for mental health problems.
Instead of fueling your negative emotions by indulging in negative activities, find positive outlets to help you release the tension and regain your peace of mind and inner calm. Maybe you like playing sports, working out, walking down the boardwalk, dancing, listening to uplifting music, indulging in hobbies, or helping others. Whatever you're most fond of, invest your energy into them when you're feeling down to be lifted back up.
There is no denying that there is a lot going on in the world right now. Every time it seems like there is some light at the end of the tunnel, something else seems to go wrong. As difficult as it may be, it is important that you don't allow what's going on around you to impact your inner peace. When you find yourself feeling stressed, anxious, depressed, or just overwhelmed, try the three tips above to recenter yourself.