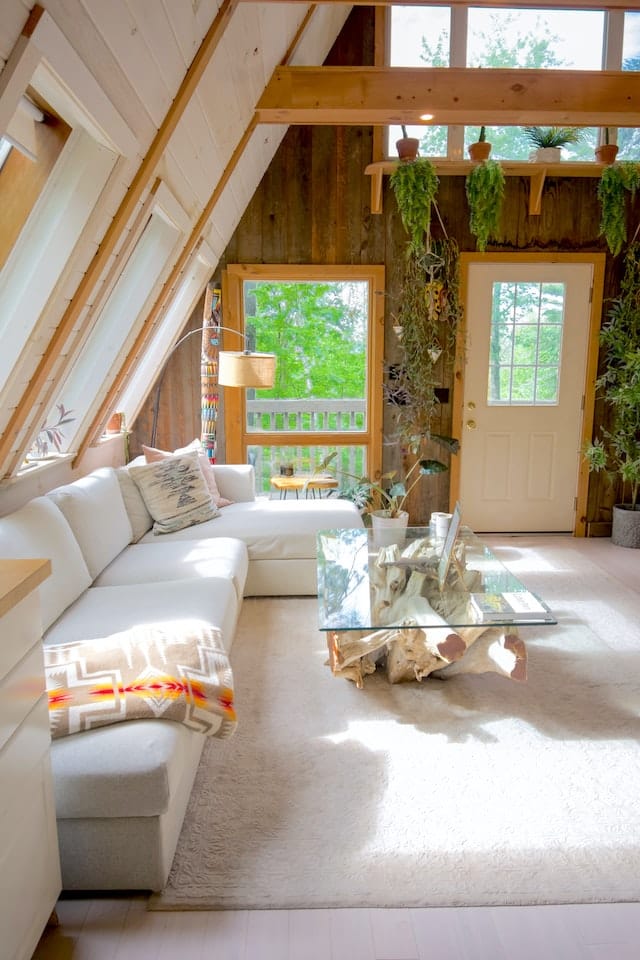 It might sound surprising, but your house can make you sick. For quite some time, we have assumed that what goes on outside our houses makes us sick, but the truth is that even the indoor environment can make you sick. Read on to find out what makes you sick and how you can get rid of the problems.
Carpet
Most carpets look clean but have mold, dust, dirt, and many other irritants trapped inside. When you walk on it or clean it inside the house, the particles get into the air which can harm your health. Do you know the chemicals used in making and installing some carpets can be bad for your health? Not all rugs, but to be safe, you can opt for hard flooring. If you don't want to put aside your carpet, ensure to have it cleaned using a vacuum with a HEPA filter three times a week.
Pressed Wood Products
Solid wood, as you find in sliding barn doors with a barn door hardware kit, is desirable in a home. The wood is beautiful and the door adds a smart detail to your home. However, pressed wood furniture is found in some homes as it offers a cheap alternative to solid wood, but such products can make you sick. The manufacturers usually press together scrap wood and sawdust pieces using glues, resins, and even urea-formaldehyde. When formaldehyde leaks into the air, it can cause burning throat, watery eyes, and breathing difficulties. 
You can opt to get a barn door hardware kit, but if you already have pressed particle board furniture, the good news is that the more they age, the less formaldehyde they emit. Running an air conditioner and dehumidifier during the muggy summer months can help reduce exposure to formaldehyde.
Mold
Always watch out for leaks on the roof, walls, and plumbing areas because mold tends to grow in such places where there is moisture. If any part of your house has mold, chances are high you will get sick as its spores cause sore throat, stuffy nose, cough, and itching. These spores are even worse for people having weak immune systems, lung problems, or mold allergies. A dehumidifier or air conditioning is best to use because it can help maintain humidity levels under 50%. If you notice mold in your house, clean it up with soap and water or mix household bleach in water and clean it up.
Remember humidity should not be above 50% as it might attract fungi, bacteria, and other germs. You can check the humidity levels with a hygrometer. Plus, bacteria and mold can grow on the humidifier itself; hence clean and dry it daily.
Household Cleaning Products
Mopping and dusting the entire house is crucial. We have household cleaning products we use to do house cleaning. Some of these products usually have ingredients that can irritate your eyes, skin, and throat, causing you to be sick. When dealing with household cleaning products such as ammonia and bleach, you have to handle them carefully. It is advisable to use products with less or no volatile organic compounds, fragrances, and flammable ingredients.
Carbon Monoxide
It is hard to smell or see carbon monoxide gas. When you have fireplaces, furnaces, dryers, or water heaters, it is best to be keen because the gas can be deadly if it is let to build up in your home without being vented. You can opt to install carbon monoxide detectors in your house and use such appliances properly. When carbon monoxide builds up in your home, you will start having shortness of breath, headache, blurry vision, feeling dizzy, and many more. If you start having such symptoms, ensure to get fresh air immediately.
Air Conditioning and Heating
You can notice the presence of moisture, germs, and dust when you have an air conditioning and heating system in your home, especially if it is not installed and serviced correctly. Always ensure your systems are well established and the filters are changed regularly. You can opt to try HEPA filters as they can get rid of the smaller particles in the air in your home. It is best to ask the professionals to clean build up mold inside the ducts.
There are many hidden dangers in our homes, and if you are not careful, they could make you sick. From the items discussed above, you now know what things in your house could make you ill and how you can get rid of the problem.