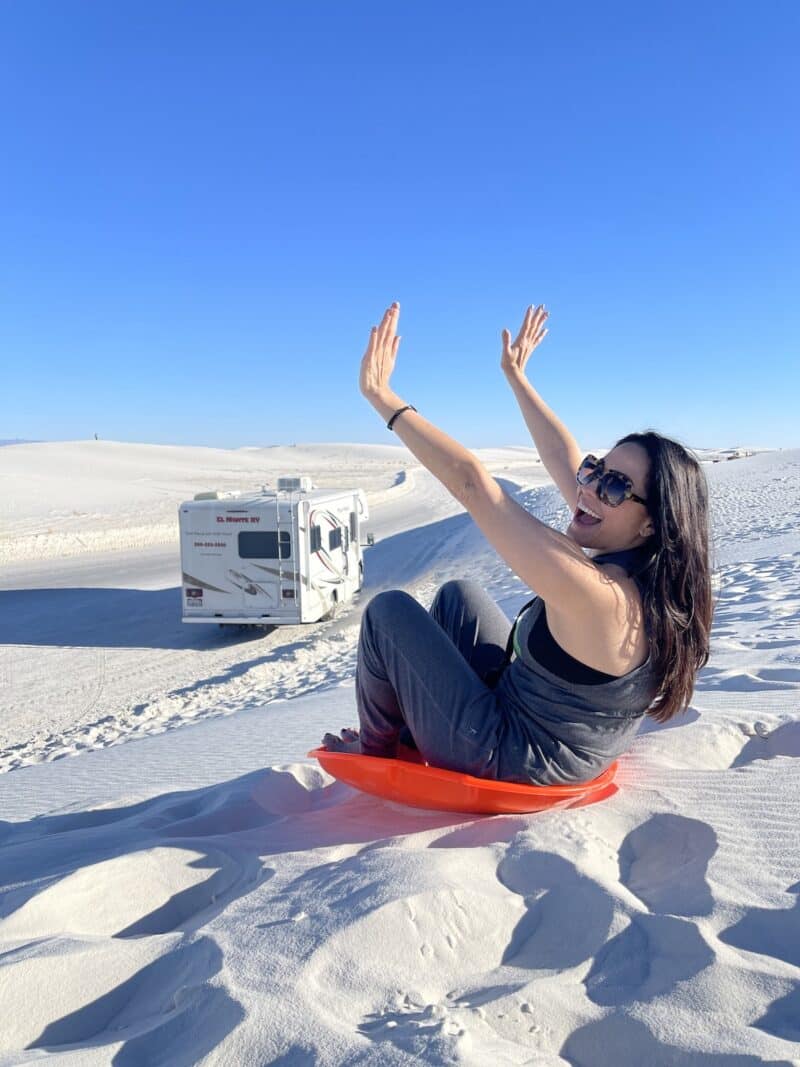 When deciding on a camper van, you have a lot to consider. Not only is it a vehicle that comes with all the mechanical considerations related to buying a car, but it's also a home that needs to be lived in. This means you need to get something that's both a good vehicle and a good home, even if you're just camping in it temporarily.
Here we have listed some of the qualities you want to see in a camper van. We've kept them generalized so that you can still get your preferred vehicle size/shape. This means that many of these qualities will still apply to a small camping trailer while also applying to larger, more expensive mobile homes.
The Essentials
First, let's cover what every camper van worth your money should have.
To facilitate camping, your camper van will need to have a bed. If your 'camper van' doesn't have a bed in it then it's not a camper van at all! From there, you'll want the ability to feed yourself. For this, you should have cooking facilities, those being at least a small stove. Some will even fit a small oven unit into the vehicle. These will run off of gas or electricity.
Then you need running water to cook with and stay hydrated. A table would be nice, too, but not everybody brings a table camping with them. Since camper vans should have ample seating, at least four in our opinion, then they're usually around a table. It's common for beds to be changeable into sofas, too.
You should fit comfortably in the vehicle when standing at full height. There needs to be a toilet, which will probably be a chemical one, that allows you to do your business. Heating is very important too as mobile homes aren't built like houses, they're quite flimsy and cold penetrates them easily.
Off-Grid Capability
One of the biggest problems that face RVs and similar vehicles is power. You can't hook up to the electrical grid from a camper van unless you're at a campsite that provides those electrical resources, which they'll usually do at a price.
With off-grid capability, these camper vans have solar power and other means of powering or maintaining the power of the vehicle. This keeps things running in the home without losing any time or money. It also allows you to recharge during the day when you're stopped, and some electrical power can help you further afield. With certain setups, you can even power a portable workstation from your RV!
Similarly, you should take a look at the tires. If you plan on going off the beaten path, you should get a camper van that has all-wheel-drive features and the tires are suitable for off-roading. This means you're looking for aggressive, deep treads perfect for churning much and gaining traction on loose or wet surfaces.
Plenty Of Storage
If you're new to mobile homes, it may be daunting to have so little space. That's why quality manufacturers make sure every square foot of a camper van can be used for storage. You should inspect the vehicle before you buy it to make sure that it has enough storage for you and your planned use of the vehicle.
There should be plenty of closets on the interior designed for clothes storage, storing food, and storing kitchen equipment. Some of the more fun mobile homes will even have discrete compartments to stash your belongings in, especially the more sensitive examples like personal tech or traveling paperwork.
Of course, you'll need to have a refrigerator for preservable foods if you're bringing them. You can also bring a roof rack for storing items on the roof, like bicycles, and you should also have space for bug screens or privacy screens if you need them.
Maybe Get A Warranty
If you have two similar camper vans but one has a warranty, we'd advise you to go for that one. Warranties protect you from mechanical issues that could arise, along with some other protections depending on the type of plan your seller offers. Most warranties last for one to two years and cover damages that are beyond your control by subsidizing parts repair or replacement.
Of course, many mobile homes are sold second-hand because that's where you get the best deals. Those may not come with a warranty but, if you're able to maintain the vehicle yourself and it's a great bargain, you can still go for it.