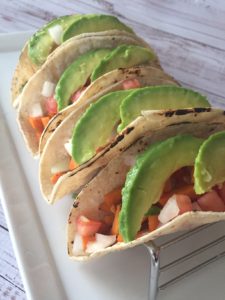 Not enough time. Too expensive. Too complicated. Just some of the things most folks say when it comes to why they don't eat healthy. Sure, they are all valid reasons however, there is a great option, delivered right to your door that  affordable and simple.  One of my absolute favorites are meal delivery services that encourage people to cook without the hassle of meal planning or shopping. It's such a fun way to get people to eat healthier at home while still addressing the busy schedule and budget problem.
I have fallen in love with Terra's Kitchen as they offer a variety of cuisines (lots of great veggie options) and really have a leg up on the competition. So what makes Terra's Kitchen different?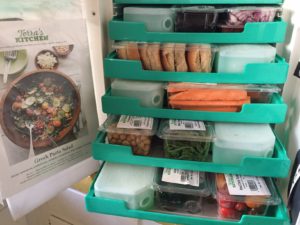 They source the highest-quality ingredients and do all of the prepping for you. Once they've diced, chopped, and portioned, they deliver to your door in their signature climate-controlled vessel.
Their step-by-step recipes and prep work mean that dinner will be on the table in 30 minutes or less so that you have more time for what's important. Nothing tricky so you can enjoy your meal faster!
There's no requirement to commit to a subscription
I was delighted that they had a fantastic veggie option and the 3 meals I was able to create were delicious! And hubby approved I might add!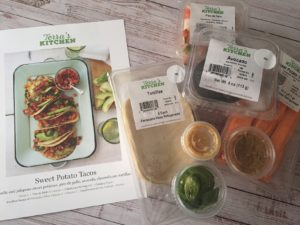 For today, I'm sharing the Sweet Potato Tacos because they were scrumptious, simple and fun. I loved that the ingredients were fresh, perfectly portioned and prepped to last all 3 meals and even though the recipes say you get 2 servings, they are hefty ones and could really be more like 4 servings! Great to last for left overs of feed a family of 4 and stretch out over the whole week. And so affordable too! This particular dish was already vegan as is and wonderfully tasty!
In my vessel I also got delicious black bean sliders, a blueberry arugula salad and a vegan power bowl! Yum!
So, what are you waiting for? Terra's Kitchen is the jam!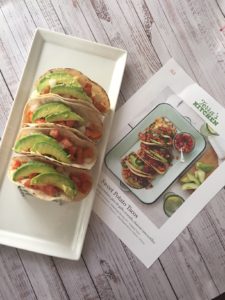 This is a sponsored conversation written by me on behalf of Terra's Kitchen. The opinions and text are all mine.