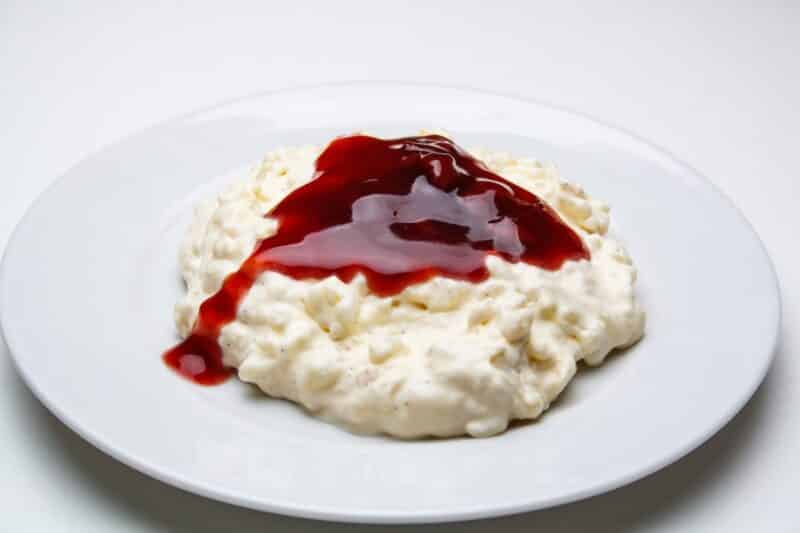 Desserts always mean a brilliant conclusion of any meal, since their sweetness can surprise everyone's palate. One of the most exotic and delicious Basque desserts is rice pudding, an easy recipe to prepare at home and surprise the family.
A delicacy from the North of Spain
Basque cuisine combines a great variety of gastronomic traditions and culinary recipes typical of the area, being the second region of the Iberian Peninsula with more Michelin star restaurants, so many of them and their cooks have gained high recognition worldwide.
Among the sweet desserts typical of Basque gastronomy, rice puddings are one of the most outstanding to prepare at home and enjoy after meals. As for sweet desserts, this is an easy arroz con leche recipe you can prepare even without being a great cooking expert.
It is a dessert that can be made in 10 minutes, with a cooking time of one hour and fifteen minutes, it is not necessary to be a pro, and all the ingredients are easily found in the stores.
However, following the preparation steps carefully, both in the amount of ingredients as well as in the elaboration process, is essential to achieve the best results.
Ingredients
2.6 qt (3 liters) of non-dairy milk.

Lemon or orange peel.

Salt.

9 oz (250 grams) of rice, which equals a cup full of rice.

2.8 oz (80 grams) of sugar.

Two cinnamon sticks.
Method of preparation
Place the three liters of milk to simmer.

Add a pinch of salt, two cinnamon sticks and lemon (or orange) peel to the milk while cooking.

When the milk boils,

add the rice and the sugar

.

Stir with a spoon (a wooden one, if possible) to thoroughly blend the sugar with the milk and the rice.

Leave the milk boiling over low heat while moving frequently, until it acquires a creamy texture, which will take about 60 to 75 minutes.

When the time passes,

place the preparation in a bowl and let it rest for about three minutes

. Then cover the preparation with ground cinnamon and it will be ready to serve.
We have to say that this is the authentic Basque rice recipe, although then it can be modified and changed to the taste of the person who will taste this incredible dish.
Baked Biscayan dessert
Another way to prepare rice with milk is with caramelized peaches, an ingredient that offers a sweeter touch to the dessert. 
Ingredients
 ¼ gallon (1 liter) of non-dairy milk.

5.3 fl oz (150 ml) of vegan heavy cream.

2.6 oz (75 g) of powdered sugar.

3.5 oz (100 g) of rice.

1.4 oz (40 g) of unsalted butter.

A branch of cinnamon.

A pinch of salt.

Lemon peel.

Cinnamon powder to sprinkle.

4 whole peaches, not very ripe.

3.5 oz (100 g) of powdered sugar.
Method of preparation
The oven should first be preheated to about 280 F (140°C).

In a medium saucepan let boil the milk and cream along with a pinch of salt, lemon peel and cinnamon stick. Then turn off the heat.

In another pan, melt the unsalted butter over medium heat, then add the rice and stir until completely covered.

Place sugar and stir until dissolved

.

Pour the milk and cream mixture into the saucepan with the rice, stirring until the lumps are removed.

Bake for an hour and a half, and if the surface is quickly browned, cover with aluminum foil. When it creates a thin skin on the surface and just moves towards the center, it will be ready. Take out and let cool down to room temperature.

Peel the peaches, cut them in halves and remove the bone. The powdered sugar must be melted in a medium skillet, and when it has dissolved and got an amber color, add the peaches and mix.

Then it must be baked for 10 minutes, flipping the peaches so that the two sides are caramelized.

Serve rice with milk and sprinkle with powdered cinnamon, along with caramelized peaches, and a dash of caramel.
Undoubtedly rice pudding is a delicious dessert, quite popular in the Basque Country, and can be prepared at home without complications. As you can see the two recipes are very easy to make, even if you aren't an expert cook.