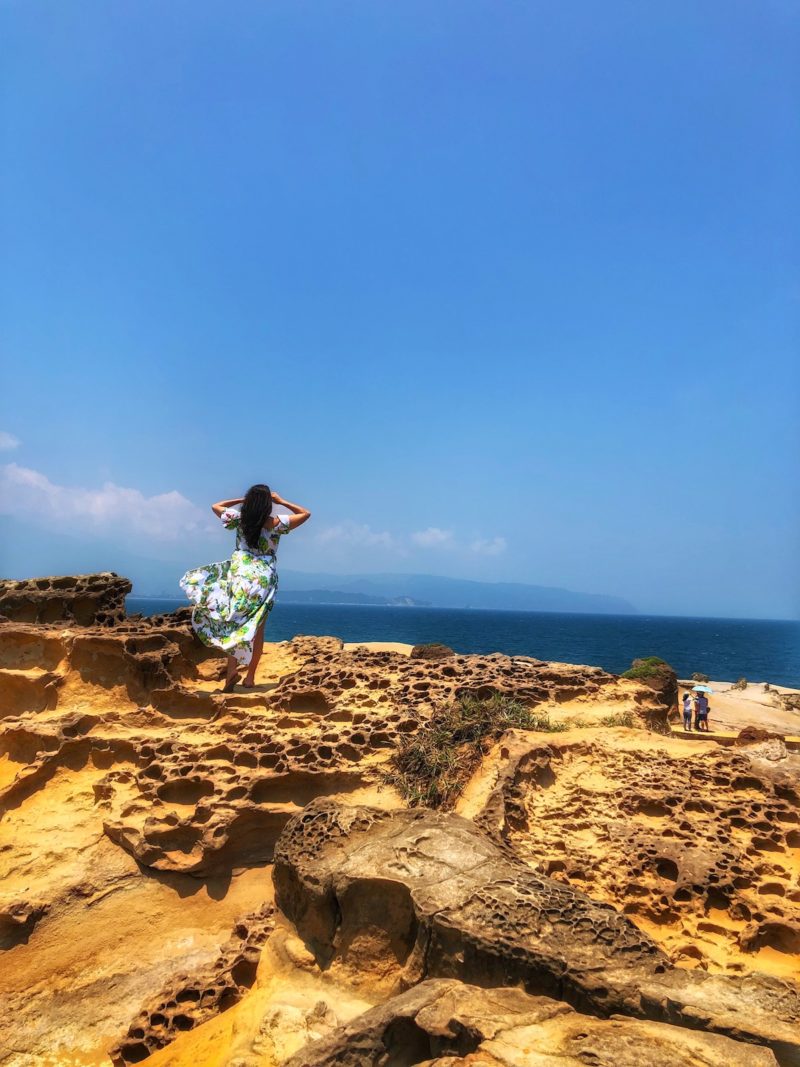 If you missed my first post on the fun things to do and see in and around Taipei, be sure you catch that! This time, you get to join me on the foodie side of this bustling Asian island capital!
Where to stay in Taipei? Palais de Chine Taipei of course!  A luxurious mix of east meets west in a museum hotel, Palais is 5-star luxury in the center of it all. Boasting beautiful accommodations with super chic amenities along with gorgeous dining options, a tea room and common areas, The Palais is also home to a 3 Michelin Star restaurant.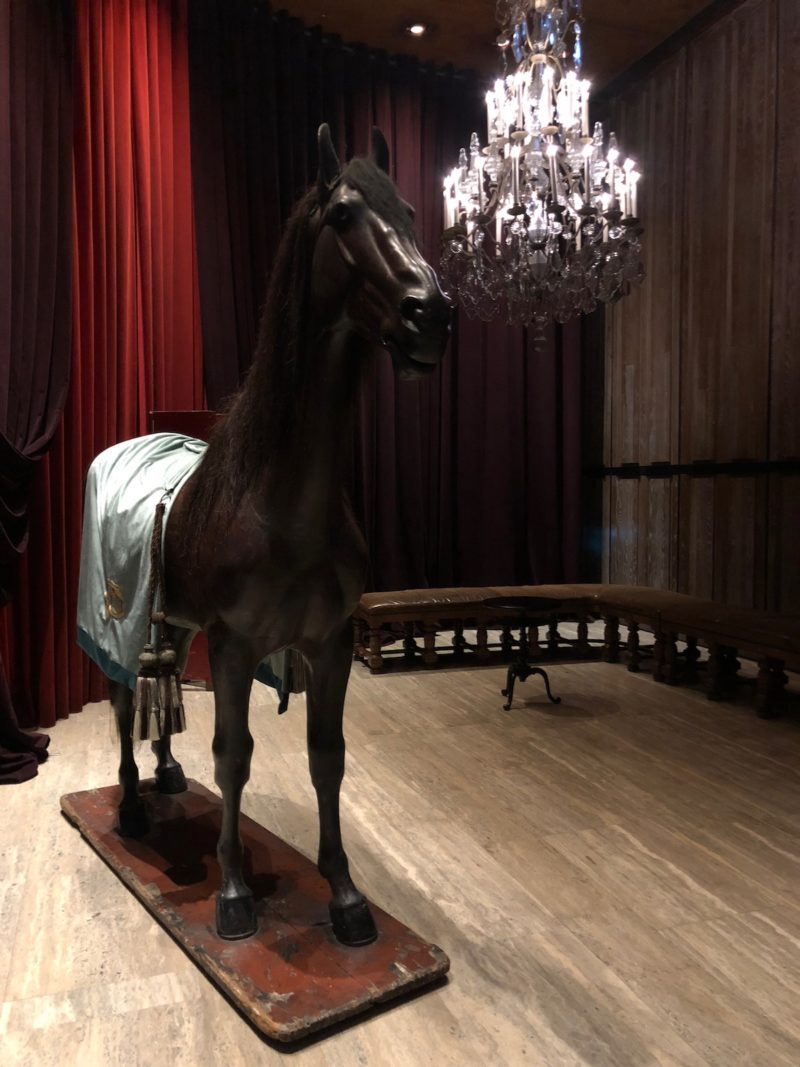 The Palais de Chine is a stunning display of art and function with a nod to the equestrian. From the horse sculpture in the lobby to the trough-like bathtubs in the rooms, this hotel is full of lovely surprises.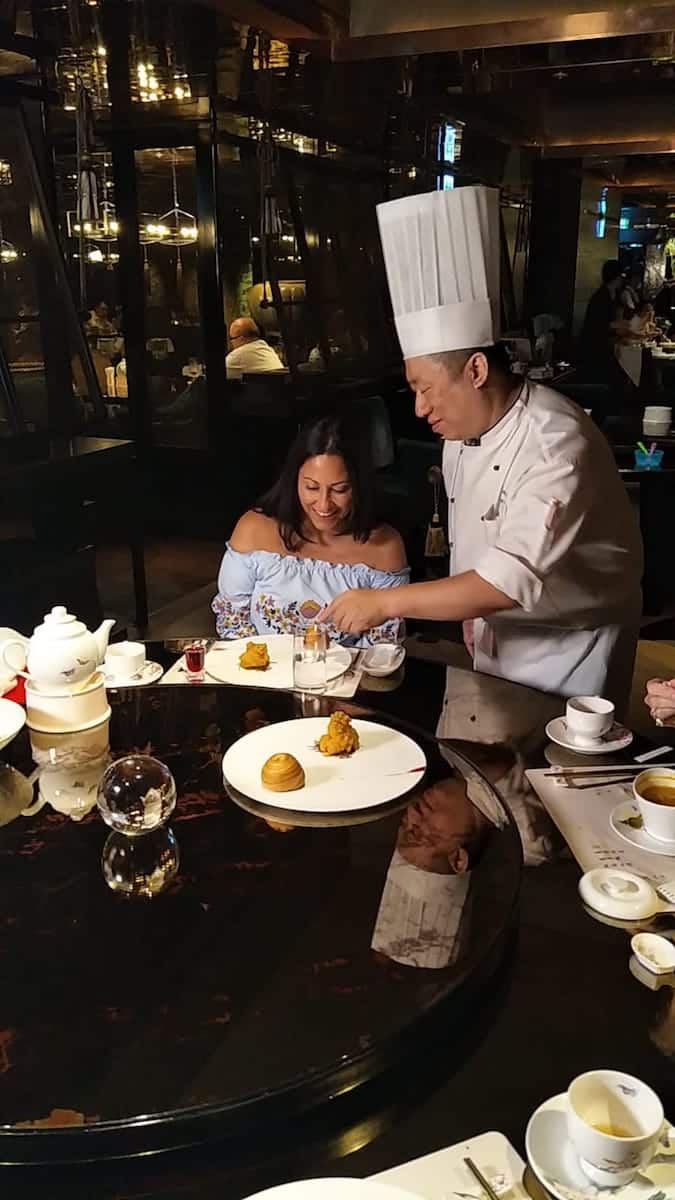 Le Palais is the crown jewel of the Palais de Chine, serving up beautiful classic Cantonese cuisine with a flair for the dramatic. With six luxurious private VIP rooms merging oriental and French esthetics in the restaurant you can one of the prettiest views of the city while enjoying a scrumptious meal.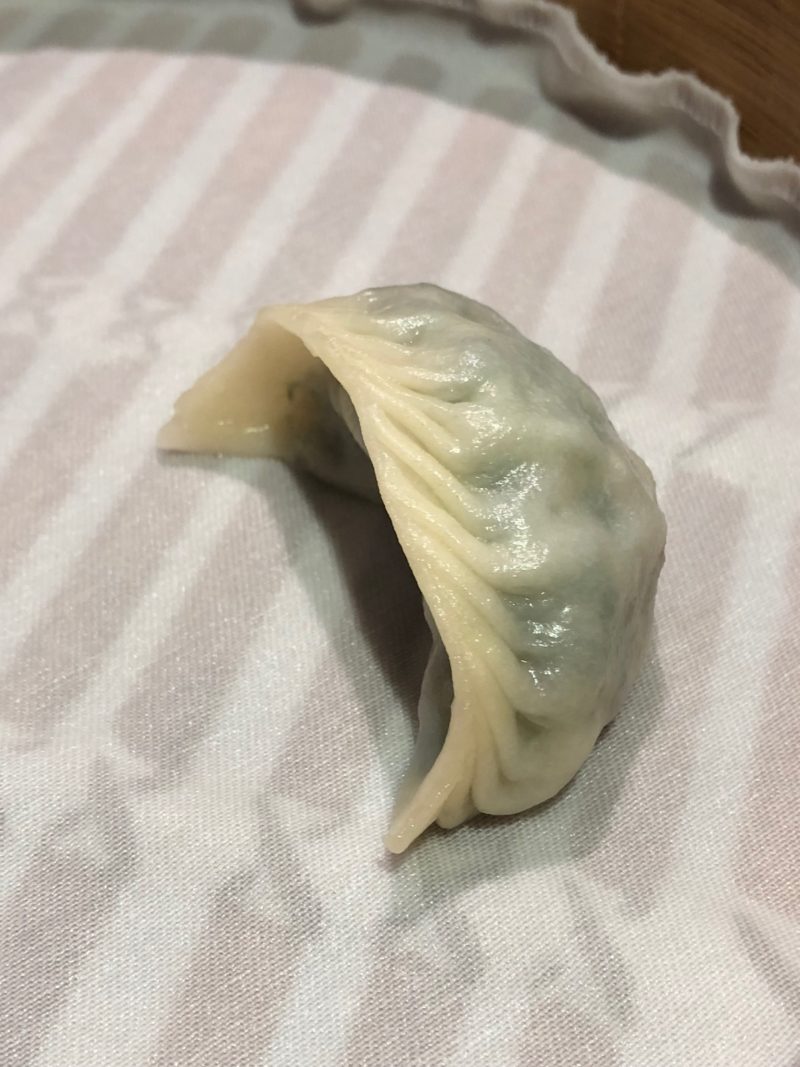 When you head over to Taipei 101 for the skydeck views of Taipei, be sure to save time for a visit to the original Ding Tai Fung.  A traditional Chinese dim sum chain that has swept Asia and now the US, Taipei is where the dumpling kings rolled their first batch of dough way back in 1958!
Located on the ground level of Taipei 101, they don't take reservations so be sure to make time for the wait, however, you will be handsomely rewarded. And vegans, don't worry, there are tons of tasty options so arrive hungry! You won't leave disappointed from DTF, aka Down to Feast (yeah yeah, I know what you were thinking and guess what, I thought of it too, haha!)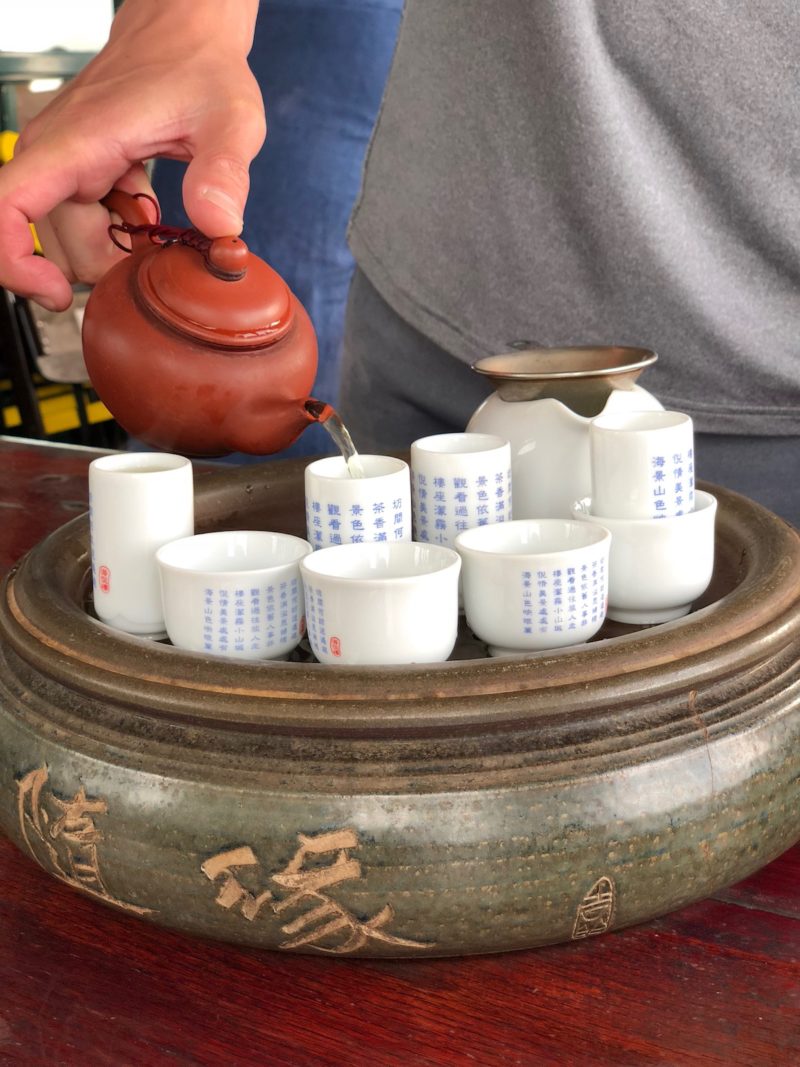 As mentioned in my first post on Taipei, your visit to Taipei is not complete without a trip to Jiufen.  Picturesque and quaint, visitors must make a stop at the Jiufen Teahouse. With beautiful views of the village cascading down the mountain all the way to the sea, the teahouse offers yummy bites but more importantly, traditional tea serving as they introduced the tea house culture to Jiufen. Have a cup of tea, soak in the scenery and relax!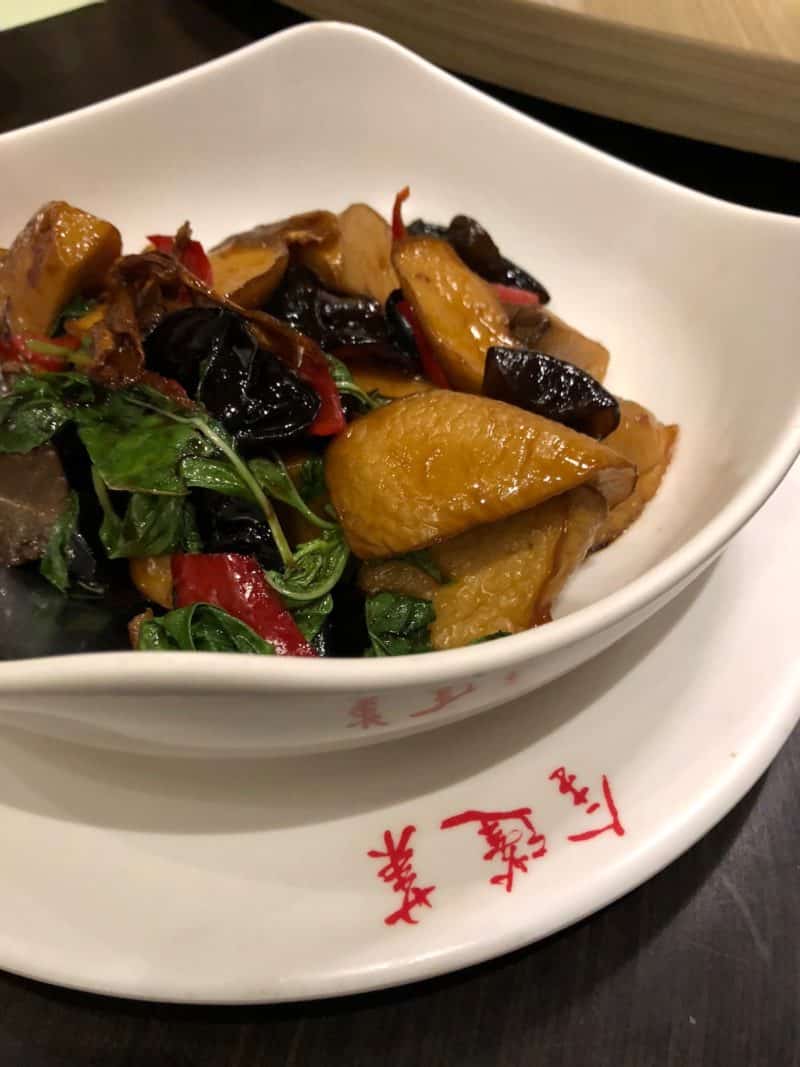 In the hipster part of town, on Zhongcheng Road, I was excited to dine at the Golden Formosa, yet another Michelin star restaurant. Family owned and operated for over 60 years, the pride of this family comes through in not only the food and service but also the ambiance. While contemporary and bright, the feel of tradition comes through and the love put into the food doesn't go unnoticed.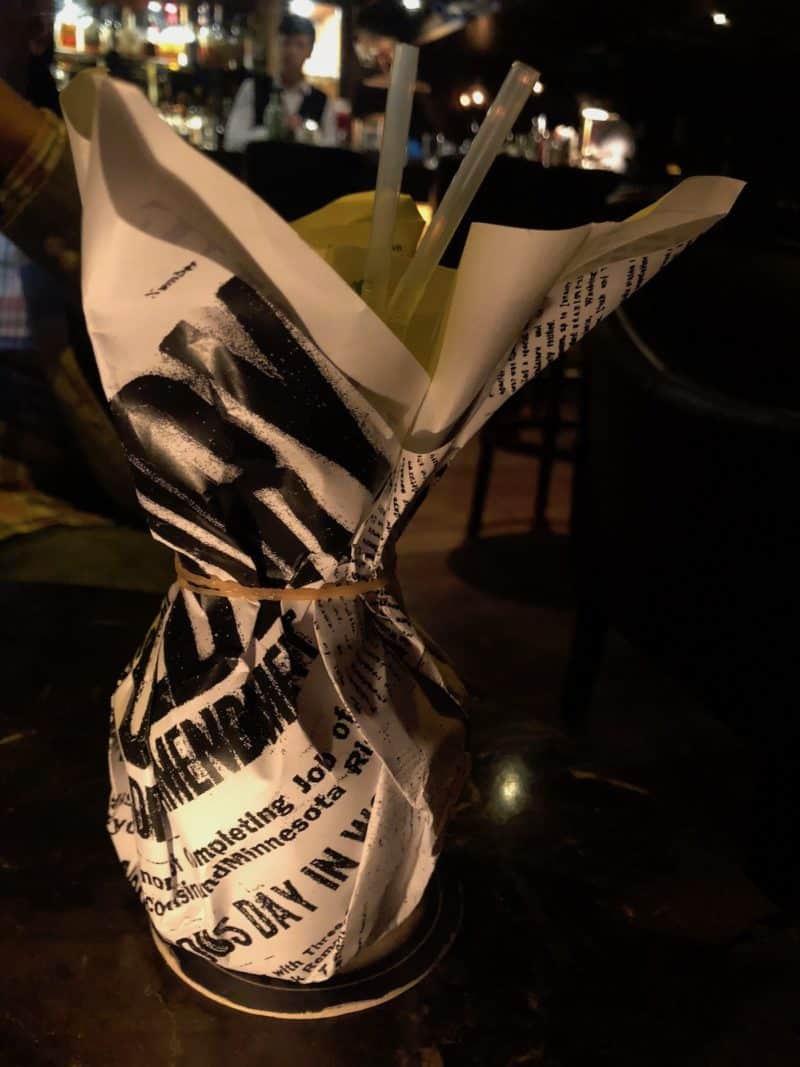 For those who know me, just as imporatnt as tracking down vegan eats when I travel is discovering speakeasies. And Alchemy speakeasy in Taipei did not disappoint!  Taking the speakeasy theme quite seriously, entry into the secret bar takes you through the mirrored wall of a sports bar leading you down a dark hallway lined with photos of notorious gangsters of the prohibition era. The common area is warm and masculine what with a fireplace and nice dark wood features but the cocktails speak for themselves.
Taipei is just getting in on the speakeasy trend but I'd say they are off to a great start!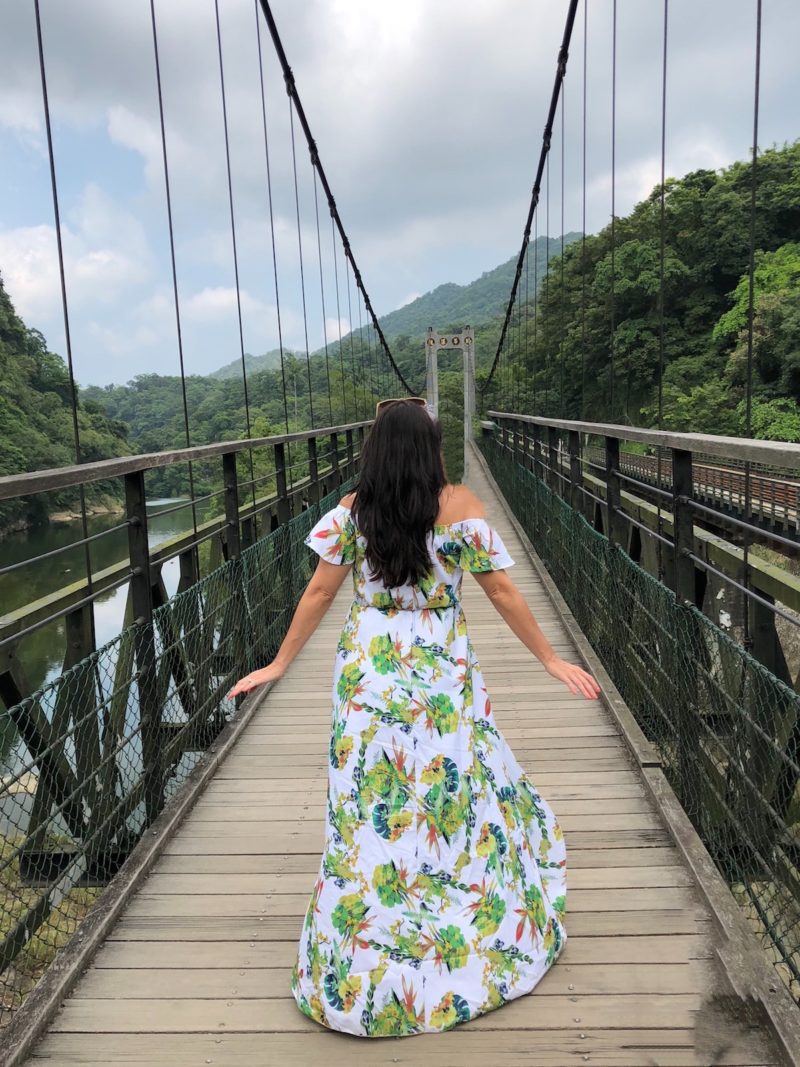 Since I only had a couple days in Taipei and was bouncing around so much, I didn't get a chance to visit these places however, they came highly recommended and I'll be sure to visit them on my next trip. But if you're going, add these to your list!
There is so much more to come in my Taiwan series so stay tuned!
*Special thanks to Discover Taiwan for the incredible trip and experience!