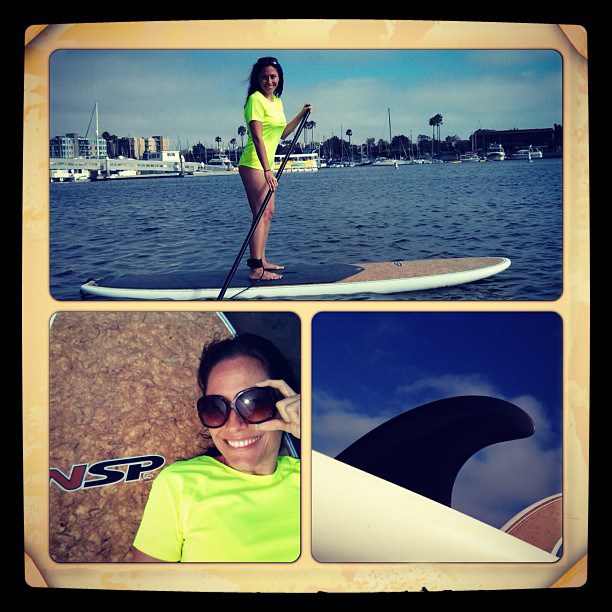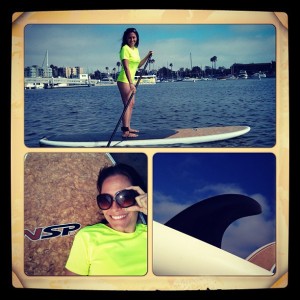 With our busy, work-driven lives taking over for many of us, we can often let our own health slip.
When working within HR Management for SMEs and enterprise, we can get so dragged down trying to do a good job for both the company and its employees and providing an effective service for others. This, combined with outside-of-work jobs, like looking after family and running a household, makes it no wonder that we can forget to look after our own health.
Although everyone visualizes the summer months as being easier to attain a happier and healthier life, it can be the opposite. Summer can be a more demanding season for work, with higher targets to be met and covering staff off on annual leave.
Plus, we're also guilty of cramming in too many activities during the summer, in a bid to make the most of the weather. We can risk eating unhealthily, becoming dehydrated and indulging in more alcohol, just to name a few.
Here are a few practical ways that you can stay feel energized and stay healthy this summer.
Stay hydrated

Hydration is vital for your overall health, and it is something that can be overlooked quite easily. For those who don't enjoy drinking water, it can be even harder to keep hydration levels high.
The key is to get yourself into a routine, and one which is as enjoyable as possible. Water should be the first thing that you consume when you wake up, so leave a bottle of water by your bedside in a nicely designed water bottle that you enjoy drinking from. As silly as it may sound, having a stylish water bottle is a way to encourage you to drink more from it!
Water is essential for almost every bodily function that we have, as our bodies are made of over 75% water. When hydration suffers, most of our body parts do too. Look at keeping a jug of water infused with slices of lemon in the fridge and keep filling up your glass throughout the day. You can easily do this in the workplace too
Move your body
The summer is the best time of the year to encourage keeping fit. When the weather is warmer, and the outdoor environment looks prettier, why not work in going for walks?
After a hard day at work, there is nothing more liberating than switching your work shoes up for your trainers and strolling around a nearby park or walking route. It doesn't have to be too strenuous – a comfortable 20-minute walk is much better than going home from work and laying on the sofa.
Another great way to stay active throughout the summer is incorporating keeping fit into activities that you genuinely enjoy. Why not plan to go on a bike ride as part of a day trip? Or working in a camping trip with a hike up a popular mountain route?
It's not just the health benefits you receive from staying active; it also plays an essential part in maintaining your mental health, too. Spending time outdoors and getting fresh air can be both liberating and energizing for the mind, boosting your mood, and encouraging productivity. 
Limit sugary foods and alcohol

With more BBQ's, vacations and outdoor occasions taking place, staying on track with your diet during Summer can be difficult. The summer tends to lead to more alcohol consumption, ice creams, and sugary desserts being indulged, and those grab-and-go high carb snacks being picked up for convenience.
The summer sun will make those fancy cocktails much more irresistible than usual but try to consume in moderation. We need hydration more than ever when the weather is warmer, and alcohol is one of the culprits for aiding dehydration. The sugar content in cocktails and fizzy drinks we use as mixers can play havoc with our skin and cause our moods to go up and down, so look for sugar-free alternatives or switch to tonic and soda water options if possible.
Of course, it's nice to enjoy a tipple or two when on vacation or having an outdoor soiree. Remember to sip water between drinks and be prepared to ease any headaches with relevant supplements. Easing headaches is one of the white willow bark benefits, known as nature's aspirin. You can get these in supplement form which is worth taking to keep headaches and pains away instead of reaching for regular painkillers.
Wear a daily sunscreen

Sunscreen should always be incorporated into our skincare routines throughout the year, but during the summer months, it becomes especially important. 
Not only does wearing sunscreen help prevent skin cancer, but it also reduces burning the skin and causing pigmentation and sun damage. These skin conditions aren't always visible right away, sometimes taking many years to show up. Once you have damaged the skin with pigmentation and sun spots, they are difficult to remove.
It goes without saying that increased exposure to the sun can speed up the skins aging process, which is something we all want to avoid. Make sure you apply an SPF before applying your foundation, and if you can find moisturizers and makeup loaded with SPF too, it's a bonus.
Give yourself time off
There is no better time than the summer months to give yourself a well-earned break from work. Spending week after week in the office when the weather is nice outside can have a depressing effect on our moods, meaning it makes perfect sense to take some annual leave during the high season.
Perhaps you are due a relaxing vacation, or maybe you just need a week to spend some time with the kids or invest in 'me time.' You can use the week to completely switch off from work, catching up with housework, seeing old friends and even just sitting out in the garden getting through a new book.
Whatever you plan to do this summer – make sure you switch off from work and pass any HR duties onto an assistant. While you may spend a lot of your work time approving and managing everyone else's holidays, this is now your time!