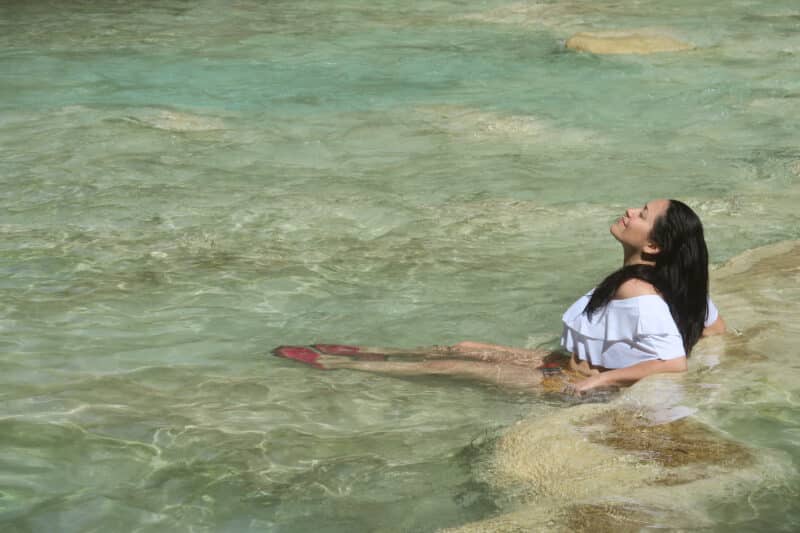 Health is one of those issues that we simultaneously take for granted and yet still obsess over. It's pretty much physically impossible for us not to think about our health because everything we do, from physical ambulation to interpersonal communication, reflects on how we're feeling. And how we're feeling is a direct manifestation of our energy levels, our mood, our immune system, our cardiovascular health, our muscular strength, and hundreds of other medical factors.
At the same time, it's also virtually impossible to go through each day taking care of the business at hand while obsessing over every single detail of our health. At a certain point, you have to trust your brain, heart, and other internal organs to regulate your systems and keep you going.
However, you have to give your brain, heart, and organs the fuel, medication, and energy they need to do all this behind-the-scenes work. It's a team effort, all hands on deck. And you don't have to be a health nut to prioritize keeping things running smoothly.
The following is a list of simple but important medical care and diagnostic actions you can take on your own to stay healthy.
Monitor your blood sugar levels
This tip is a lot easier to remember for people who are diabetic or prediabetic because their bodies let them know in dramatic fashion when blood sugar levels are off. Unfortunately, there are many people who are pre-prediabetic and don't even know it.
A good way to stay on top of this, especially if you have the warning signs or family history, is to monitor your blood sugar levels. These days, fortunately, there are easy, at-home tests you can perform on yourself so you don't have to spend a day at the hospital.
The home collection hemoglobin A1C test, also known as HbA1c, gives a comprehensive snapshot of the last 90 days of your blood sugar levels. It also offers analysis and information to help you evaluate your situation and determine if you need to adjust your diet.
Don't ignore your mental health
Mental health often takes a backseat in considerations of health as people focus more on their physical well-being. But the truth is that mental health is part of your physical well-being.
Not only can poor mental health affect your immune system and harm your body, untreated mental illness can potentially have much more dire consequences. Thousands of people have had their lives derailed and even destroyed because they waited until it was too late to take their mental health seriously.
Depression is considered a global epidemic at this point, a leading cause of disability that causes an incredible number of suicides every year. Anxiety causes people to have nervous breakdowns, burnout, and physical conditions like high blood pressure. Then there are mental illnesses like bipolar disorder, borderline personality, and others that can be harder to diagnose and sneak up on people later in their lives.
If you have a family history of mental illness and experience some of the symptoms, you owe it to yourself and your family to get it checked out by a professional. If you've experienced trauma recently or even as a child, you may have post-traumatic stress disorder (PTSD), which can dramatically affect your standard of living.
Even if you don't have a mental illness, mental health should be a daily priority for everyone. Managing stress levels and negative thought patterns is an important part of living a healthy life.
Make sure you're getting proper nutrition
Surprisingly, the majority of American adults are not getting proper nutrition. There's no single answer for why. It has to do with dietary habits, lifestyles, and various diseases. But the fact is, you're more than likely deficient in at least one vitamin or mineral.
Multivitamins and supplements are very popular these days and can certainly help, but you should also make sure you are eating balanced meals everyday. However, even people who eat very nutritiously can still find themselves deficient and may require supplements, ranging from B vitamins to magnesium and calcium.
If you're feeling a lack of energy or some other sign like muscle pain or dehydration, you might have a nutrient deficiency. If this is the case, you should see a doctor or nutritionist to determine the best way to supplement your health.