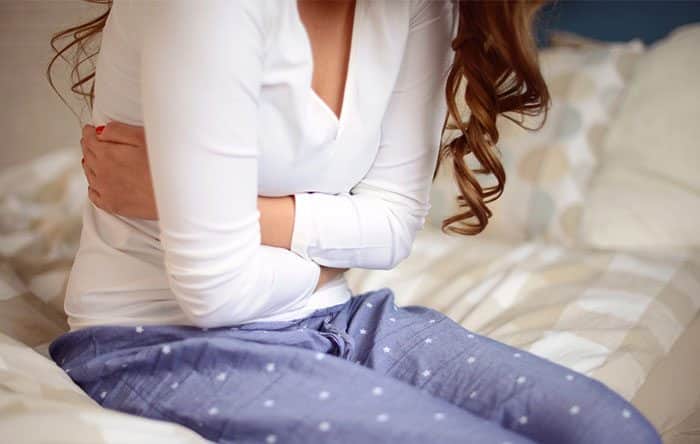 Female infertility has been a hot-button issue for quite a while. During the past 10 years, the number of women seeking treatment for infertility has increased significantly.
According to the World Health Organization, between 48 million and 186 million individuals are battling infertility across the globe. One major cause of female infertility lies within an endocrine system disorder called polycystic ovary syndrome (PCOS).
Polycystic ovary syndrome is a hormonal disorder that occurs when eggs don't grow properly or mature. When left untreated, polycystic ovaries can lead to infertility and increase one's risk of developing Type 2 diabetes.
Here's a short guide on what you need to know about polycystic ovary syndrome, its symptoms, and how it impacts the reproductive system.
What Is Polycystic Ovary Syndrome?
Polycystic ovary syndrome is an endocrine disorder that affects women of reproductive age by causing small ovarian cysts. These small cysts develop in the woman's ovaries and prevent normal egg development. Since eggs are essential in reproduction, PCOS may lead to infertility.
How Common Is Polycystic Ovary Syndrome?
According to data published by the World Health Organization (WHO), polycystic ovary syndrome occurs in 6-12% of women. The condition mostly affects women between the ages of 15 and 44 years, but it can also occur in older women.
Symptoms Of Polycystic Ovary Syndrome (PCOS)  
There are several signs and symptoms that indicate a woman may suffer from polycystic ovaries: 
Irregular Periods

– Since polycystic ovary syndrome prevents the normal development of eggs, it can cause irregular periods.

Excessive Hair Growth

– PCOS has been linked to excessive hair growth in women, especially around the face and belly areas.

Acne

– The condition is also associated with an increase in acne, especially on the face and chest.

Obesity

– Overweight women may be at greater risk of developing polycystic ovary syndrome due to the increase in male hormones (i.e., androgens) that can lead to weight gain and obesity.

Skin Tags

– Excessive skin tags (i.e., acrochordons) can develop in affected women.

Sleep Apnea

– Those who suffer from the condition may experience sleep apnea, which is a respiratory disorder that leads to breathing pauses during sleep.

Psychological Symptoms

– More severe cases of polycystic ovary syndrome can lead to depression, anxiety, and even suicidal thoughts.
How Does POCS Affect The Reproductive System?
As mentioned, PCOS prevents eggs from maturing, which means women with the condition are unable to conceive.
Due to this effect on fertility, women who suffer from polycystic ovary syndrome may experience irregular periods and infertility problems. In addition, the condition can also lead to the development of ovarian cysts.
The overproduction of male hormones (i.e., androgens) as a result of polycystic ovary syndrome affects the development of eggs and other reproductive system functions, such as menstruation, reproduction, and even one's libido.
What Are The Risk Factors Associated With POCS?
Some of the main risk factors associated with PCOS include: 
Genetics

– Having a family history of the condition increases one's chances of developing polycystic ovaries.

Weight

– Excessive weight gain is also linked to an increased risk of developing this disorder.

Exposure To Toxins

– Some women may be exposed to toxins (e.g., pesticides, heavy metals) that can increase their risk of polycystic ovary syndrome.
How Is Polycystic Ovary Syndrome Diagnosed?
PCOS is usually diagnosed after other possible causes of ovarian cysts are ruled out, which include: 
Tumors

Ovarian Cancer

Cancer of the Uterus, Ovary, or Colon

Ectopic Pregnancy

Injury to the Genital Area

Ovulation Issues

Pelvic Inflammatory Disease
In addition, blood tests may be conducted to determine the levels of male hormones (e.g., testosterone).
How Is Polycystic Ovary Syndrome Treated?
Since this is a serious issue, finding a good doctor as soon as possible should be your top priority. Make sure to do enough research to find the right medical professional if you're experiencing some of the PCOS symptoms.
There is currently no cure for polycystic ovary syndrome, but treatments are available to manage its different signs and symptoms. For example, one option for balancing male hormones is to take birth control pills or other medications that suppress male hormone production.
Another available treatment option includes insulin-sensitizing medications, which can improve ovulation and periods. Lastly, regular exercise may lead to weight loss in overweight women dealing with polycystic ovary syndrome, which can help manage symptoms.
Closing Thoughts
Polycystic ovary syndrome is a common condition that affects women and their reproductive systems. The disorder can be debilitating for some, but treatments are available to manage its different signs and symptoms.
The information provided in this article should not be copied verbatim and cannot replace the advice of a medical professional. If you are experiencing any severe symptoms, please seek immediate care from your doctor.