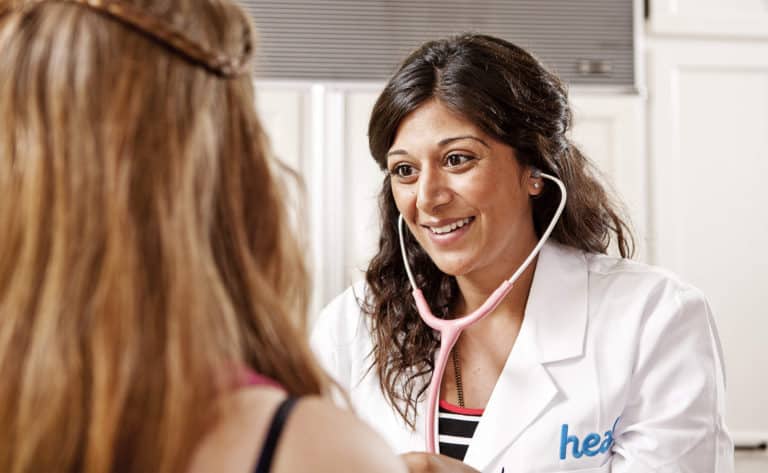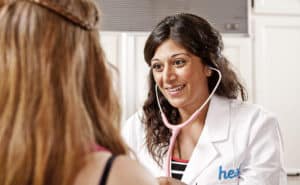 Are you someone who nerds out about health and wellness? Do you dream of working in the health industry but don't really know where? It can be difficult to manage a career and decide where to start. If you have a passion for health and helping people get better than her are some careers that might interest you as you pursue this next step.
Doctor 
Clearly, it is obvious why we chose this profession as one of the first ones on the list. Being a doctor consists of caring for many peoples health and helping them heal and live healthier lives. Being a doctor takes many years of hard work and schooling but the rewards are endless. As a doctor, you have the ability to specialize in a niche that really interests you. For example, you can choose pediatrics, neurology, or dermatology as a specialty. You can also be a general practitioner who sees all different types of patients based on their condition that day. If you're considering becoming a doctor, look into programs that suit your interest after you have a bachelor's degree. 
Physical Therapist
As a physical therapist, you work with patients hands on everyday. You get to treat people with injuries or post surgery. If you are interested in musculature and exercise science and this may be the career choice for you. To become a physical therapist you must go to school for three additional years on top of their bachelors degree. You will incorporate a lot of stretching and massage therapy in your work. The great thing about being a physical therapist is that you build a relationship with your patient as they get better and rehab.
Registered Dietitian 
A registered dietitian is a field nutrition expert who has met academic  qualifications. As a dietitian you have vast knowledge of food and how diet plays a role on the health of the body. They incorporate practical solutions for healthy living. If you have a passion for food and the ways that he can positively impact the body this may be the best career choice for you.
Life Coach 
Dear friends or family often come to you for advice? If so, life coaching may be right up your alley. You can specialize in health coaching if you have a passion for helping clients incorporate healthy living. One of the main aspects of this career is to identify  "stuck" areas of someone's life.You may also set objectives to help clients reach personal goals. Overall, Life coaching can be a great profession if you enjoy flexibility and owning your own business.
Public health educator
A career in public health education involves educating communities of practices and implementing programs to help people live healthier lifestyles. In this position you'll be focused on communities, schools , and conferences.You may work with various organizations who need health education. If you have any interest in becoming a teacher but also passionate about health this can be a great combination of the two.
Nursing
Just like a doctor, a nurse works with the general population 23 any health conditions that are currently present. As a nurse, there is more likelihood that you will work in a hospital and under another doctor or surgeon. If you enjoy a profession that is more fast-paced this could be a great career choice for you. Nurses also have the ability to specialize just like doctors do. There are many great nursing schools around the country. Understand that at first you may be working long hours or night shifts. However, as you gain more experience in the field you will get to choose your hours.
Making the Final decision
Before you decide to go back to school or attend any type of program it is important to take the time to decide. If any of these career choices interest you, do your research. Obviously, there are many more career options in the health and wellness sector. If you are ready to work in healthcare and need some assistance, healthcare consulting is a great option. They help organizations navigate to common challenges facing the industry. All in all, healthcare is a very rewarding field to work in and you'll never get bored.