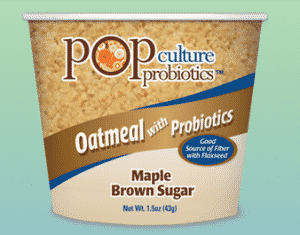 So we're always on the go and complaining about our diets, eating convenience foods and
continuing the cycle. One big item we need and has been tough to find in
a quick and tasty way is probiotics.  We either forget to take them in
pill or vitamin form or can't toss a yogurt into our bags without knowing it
will go bad without being refrigerated.
Well, it's time to check out Pop Culture Probiotics!
Easy to make oatmeal in fabulous flavors in their easy to take with you containers!
Check out my video review below!