*This post was sponsored by Nature Made® as a part of an Influencer Activation for Influence Central.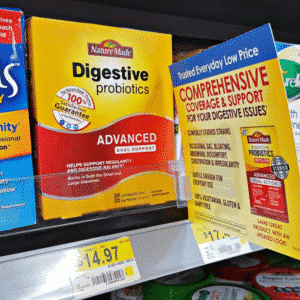 Fall is in full swing and that means we are getting closer to chillier, wetter weather. And what comes with this gloomy time? Cold and flu. Ick! Among all of the holiday festivities, many will succumb to the dreaded cold so it's important to boost your immune system whenever you can.
From a healthy diet, staying hydrated and getting good rest to washing your hands and supplementing with vitamins, there are many ways to do your best to arm your body with what it needs to fend off viral invaders of the unwelcome kind. That's why I love Nature Made® vitamins and their newest line of probiotics available at Walmart SuperCenters. Walmart has everyday low prices on Nature Made® items, so it's easy to stock up and save, there's no need to wait for a sale.
Nature Made® vitamins, supplements, or probiotics help you achieve a mind-body balance, just in time for the sicky season. Offering immune system support, adding Nature Made vitamins and probiotics into your daily routine is key to optimal health. I don't skip a day where I eat well, sleep well, exercise and take my daily supplements!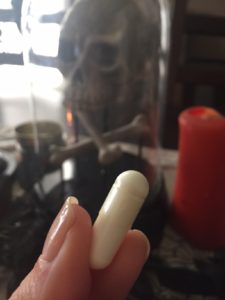 Nature Made® is the #1 Pharmacist Recommended brand for many key dietary supplement categories* Offering a variety of vitamins, minerals, and supplements (VMS) to help support nutritional gaps with your health goals in mind ranging from Digestive Support, Heart Health & Function, Energy Metabolism, Women's Health and much more!† An easy, convenient way to help your body get the nutritional support it needs every day, whether it be to support bone health, immune health or energy metabolism (helping convert food into energy).†
Additionally, Nature Made® Advanced Dual Action Probiotic has been clinically studied and provides dual support to both your small and large intestine for comprehensive coverage to help support digestive balance and healthy gut flora.†
Visit https://www.healthyhabitbuilder.com and join the Nature Made®Healthy Habit Builder program where you can get motivation and tips around your specific health goals.
Wanna try Nature Made vitamins and probiotics for yourself? You have an opportunity to win one of 60 Walmart gift cards worth $50 each! Click here to learn how!
*Based on the 2016 U.S. News & World Report – Pharmacy Times Survey.
†These statements have not been evaluated by the Food and Drug Administration. These products are not intended to diagnose, cure, treat or prevent any disease.