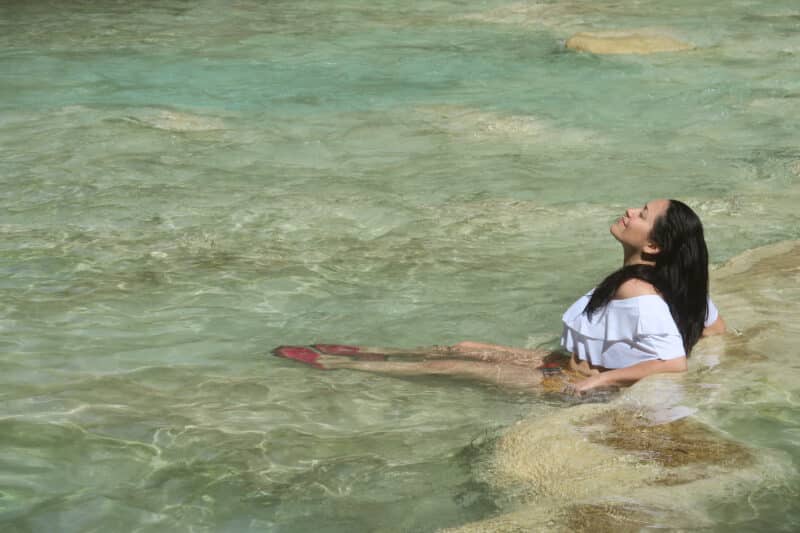 Getting away from the couch and exploring somewhere foreign and new is one of the most exhilarating feelings. The sounds, smells, and people make for an intoxicating cocktail. However, when you break your routine, it is also easy to let healthy habits go floating out the window with that warm breeze.
Let's look at how to have a good time while also protecting your health. Being healthy doesn't mean you can't have fun and enjoy a few treats. It simply means that you have fun in a way that helps you to continue to feel good and not overtaxing your body.
Top Tips to Healthy Travels
Traveling can be hard on your body, but these tips should help you to feel better while still having plenty of fun in the sun.
Hydration

– Be sure to drink extra fluids, especially if you are in a particularly warm or cold climate while on vacation. It is so easy to get dehydrated and even easier when you add alcohol to the mix.

Staying hydrated

helps you feel better 24/7.

Sleep

– Get lots of it, as it is so easy to fall behind with jet lag and late nights. The heat or cold can also be exhausting if you are not used to it. Listen to your body and sleep when you need it, even if that's in the middle of the afternoon.

Exercise and Stretch

– It doesn't need to be a heavy workout, but just

15 mins of exercise

and 15 mins of stretching each day can help you stay in shape, feel better, and avoid injury while on holiday. Doing this in the morning is the easiest option, assuming you aren't too hungover. Alternatively, your exercise can be walking, hiking, or riding around the area to find new places.

Keep Eating Regular Meals

– Schedules often go out of the window when on holiday, but keeping some kind of routine to your meals can help your body to keep functioning well. Of course, out of all the meals, breakfast is the most important, so don't skip it.

Balance Meals

– Restaurant meals are often not the healthiest. It can also be tempting to live off of a diet of BBQ's and burgers when abroad. However, it is important to try and squeeze in some vegetables and healthier dishes sometimes. Even preparing one meal a day can help with this, as you control what goes into it. This can also be a money saver, giving you a little extra cash for activities.

Take Time to Relax

– It is so easy to get caught up in the travel and exploring side of things that you rush around everywhere, try to sample everything on offer, and then party into the night. The problem is that sometimes you body and mind needs a little time to relax. So, be sure to schedule some chillout times too, such as a day on the beach or in a spa.
Of course, after a trip abroad, it isn't a bad idea to also visit a doctor or use a home checkup kit to make sure that you didn't bring back something unintended. Traveling means taking some risks and it is easy to pick up something unexpected when you are enjoying drinks with untreated ice, don't properly care for a cut, or have a holiday romance. You only have one body and so it is important to care for it.