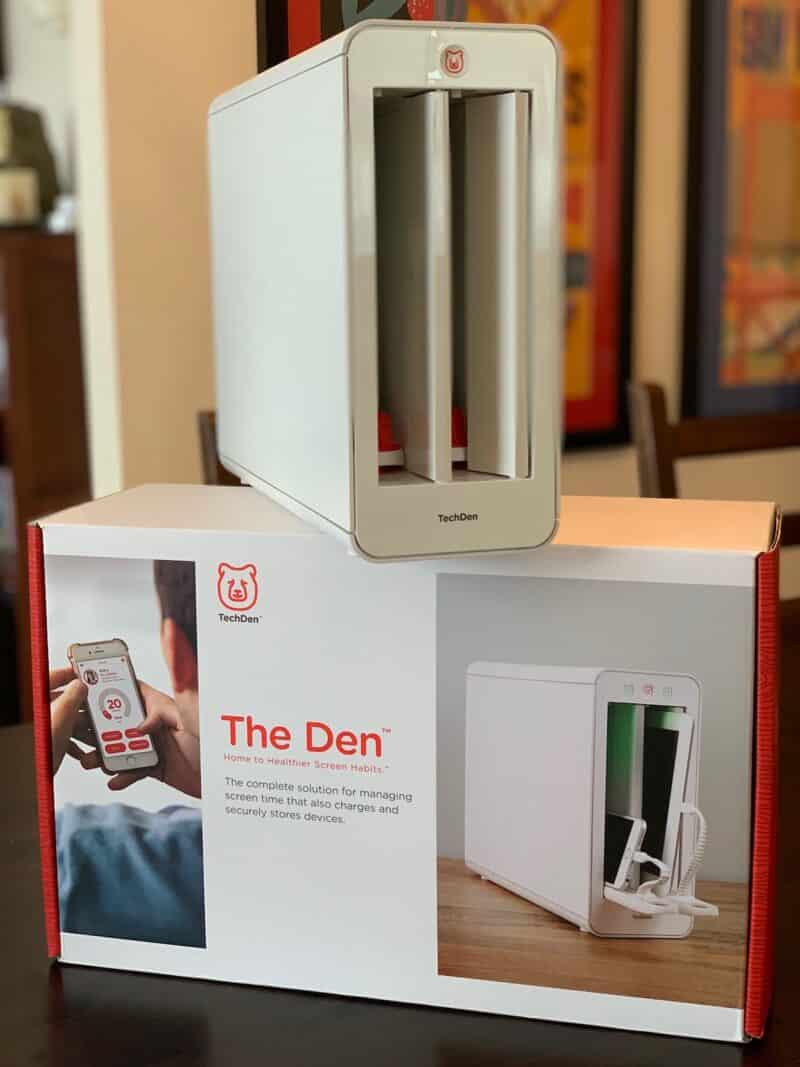 Well, there is no denying that we are at the peak of the information age. So much available to us at the click of a button and even the sounds of our voices. From shopping to research, ordering food to entertainment, we now seemingly live our lives in front of screens. Be it our phones, computers and/or televisions, screen time went from once in a while 20 years ago to pretty much full time these days.
While there is so much research going into how screen time affects us, there is no doubt that we know that it is disconnecting us from each other. Especially in the home. That's why I love The Den! A fabulous place for charging, storing, and managing devices that safely tucks phones and tablets away when they're not in use, keeping them out of sight and out of mind. Recharge your devices while recharging yourself!
Paired with a simple app, The Den provides timely reminders and notifications about the device time your family scheduled. Managing multiple devices at once, The Den and app creates schedules to remotely lock and unlock each door, sets time limits for device usage and sends notifications about device removal and time usage.
So while you're securely charging and storing two devices, you can get in some good family time, cook a healthy meal, get a work out in and more. The time is yours to do whatever you want that doesn't involve a screen!
Sometimes, just seeing technology can be a temptation to use it. Storing devices in The Den establishes a new mindset of unavailability, which eliminates distractions by "one more thing" and gives our devices a home of their own. It also lets families collaborate to set schedules and rewards, building trust and teaching kids to balance their tech time.
Most of all, it creates more opportunities for the best interactions—the ones that happen face-to-face.
So are you ready to try The Den? Get yours today!