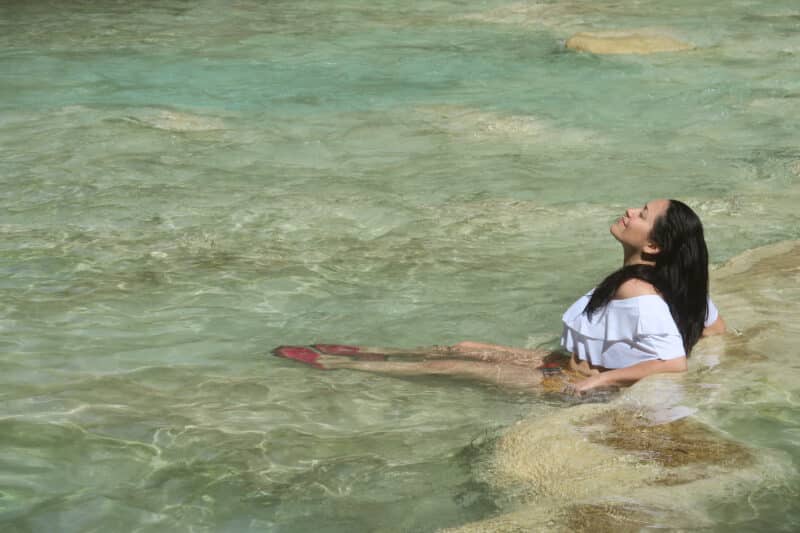 Mindfulness is the new buzz word of the mental health world. If you are feeling anxious, depressed or you are suffering because of trauma, you might feel like a trip to the doctor's surgery is in order. Many people are worried that their doctor will prescribe them antidepressants that they simply don't want to take. If you are prescribed tablets, you might worry that they will make you into some sort of zombie. However, nowadays, doctors are less inclined to opt for the medicine cabinet in favor of a prescription of a mindfulness course. Mindfulness is a drug free therapy that is designed to help those people suffering with poor mental health. Take a look at whether mindfulness is all it's cracked up to be.
In The Moment
Mindfulness aims to prevent you worrying about aspects of the future that may or may not even happen. Worrying needlessly can raise your blood pressure and make you feel needlessly stressed. This isn't good for your physical or mental health. Instead, being mindful helps you to focus on your present and encourages you to live in the moment. Some people take to this new thought process easily, whereas others struggle. For some people, thinking about the future is a large part of who they are. Some people even head to sites like https://www.psychicguild.com/ to receive free readings regarding their future. This isn't a negative thing; they simply like to be informed and place a great deal of importance on their spiritual identity.
Yoga
Mindfulness and yoga can often go hand in hand. If you take part in yoga sessions, you will understand the calmness that yoga promotes. You learn a range of postures and couple these with breathing exercises to transcend your physical worries and concerns. For that hour of yoga, you are stress free. Coupled with a mindfulness attitude, yoga can be even more beneficial. Or perhaps a pilates exercise would suit you better. Pilates focuses more on the physical stretches that your body can undergo to become more supple. This can leave you feeling more confident which has a positive impact on your mental health.
Sleep
Insomnia is one of the most harmful facets of poor mental health. You can quickly get caught up in a catch 22 with lack of sleep making you more anxious, and your anxiety preventing you from getting some much needed shut eye. To combat this, mindfulness can be utilized when you hit the sack. Some mental exercises like those seen at https://psychcentral.com/blog/ can help clear your mind, leaving your thoughts in the present and allowing you to try and get some sleep. Coupled with a positive sleep routine, not scrolling through Facebook before bed and a lovely hot bath to induce relaxation, you can find that your sleep patterns improve. This can have a positive effect on your frame of mind and ability to feel more alert and awake.
Mindfulness isn't for everyone; however, everyone should give it a go to try and improve their mental well being.