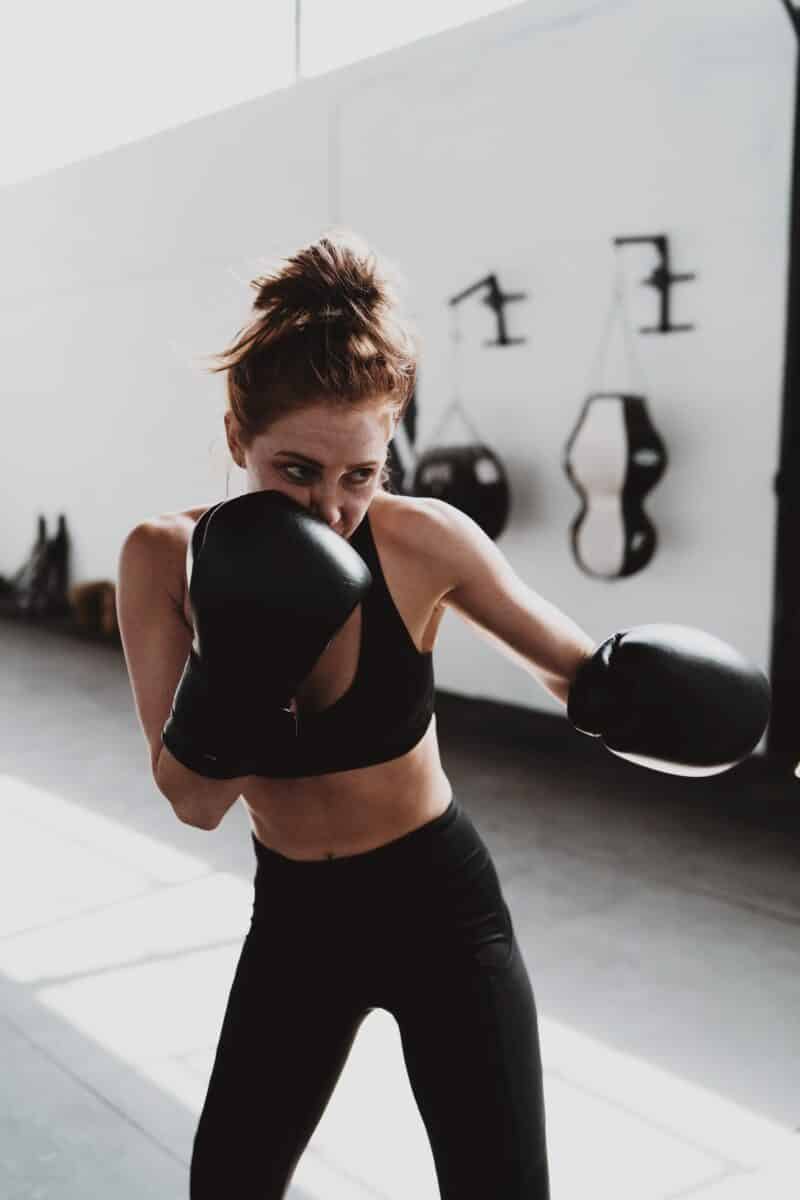 Boxing workout regimes are one of the most demanded workouts nowadays, and there is a huge number of people getting attracted to this sport.
One of the best things about boxing is that you don't require a lot to start training yourself for it. But you do need some essentials to get started.  
Before you hit the gym to start your first boxing session, here's what you'll need.
Wraps
Wraps enhance your grip and safeguard your hands from injuries. They are often considered as more important than gloves. So, before you slip your gloves on, it is strongly advisable to get your hands wrapped properly to avoid sprains and possible muscle tear and broken bones in your hands.
Gloves
These are one of the most important components of your boxing kit. Ventilated foam gloves are a smart choice as they ensure your hands safe and cool. Training gloves offer full protecting and are cheap but don't last too long, whereas even though competitive gloves are costlier there are of a far better quality and offer best protection.
Boots
Another vital part of your boxing kit are your boxing shoes. They're probably right next to your gloves in importance. They help control your movement in the ring, enabling explosive footwork and providing grip for stopping. 
The best shoes are like gloves for your feet — comfortable, light, and they make your feet feel at home and one with the canvas. Bad boxing shoes, however, come with weird curves and lumps and feel like they don't belong on your feet. Also, quality varies and some last longer than others, while some feel more secure and comfortable than others.
Bags
Boxing bags are of different shapes and sizes and are made from various materials.Heavy duty large bags are tough and can take strong punches and kicks and smaller bags are lighter and are good for practicing uppercuts and fast punches. Each bag is unique in its own way and come with a different workout routine for each of them. You can get either hanging bags or standing bags. 
Hanging Bags are unmovable once installed and are high maintenance. On the upside they are good for practicing footwork and are dynamic which is why pros use them the most. Another type of hanging bag is the 'banana' bag or regular short boxing bag. These are long and thinner than regular hanging bags and are good for low kicking kickboxing training. Mid and high kicks can be practiced on regular hanging bags.
Free Standing Bags can be moved around and are easy to install. They are cheaper too. On the downside they don't last very long and offer less dynamism.
Mouth Guards
Another crucial item you will require to get into full body sparring is a mouth guard. While training you will need to wear a head as well as a mouth guard. A mouth guard not only protects soft tissue, your tongue and teeth, but can also prevent concussion.
Boxing is probably one of the oldest sports dating back to as long as the Olympics in 688 B.C. Back then people boxed without any equipment using their bare knuckles. As times have changes, so has the equipment for the sport. At the present day and age, we probably have the best boxing equipment available to us. But you should take care in choosing reputed suppliers like Punch Equipment to get the most out of your boxing equipment. Ultimately, it's all about improving your performance in the ring. And, the right equipment will help you deliver.