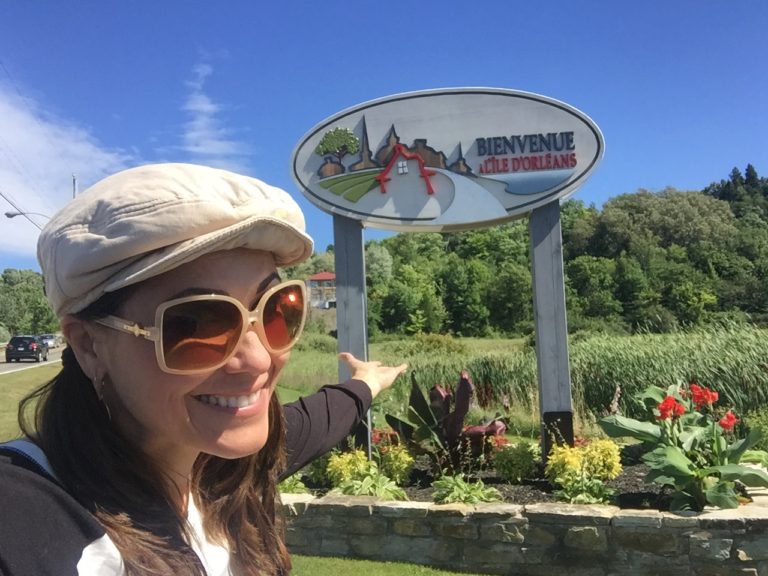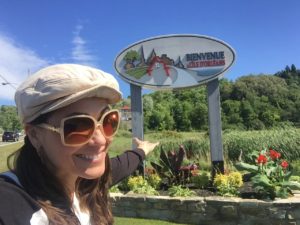 And I'm back for another round in Quebec! However, this time I'm focusing on the Ile d'Orleans, an island smack in the center of the St. Lawrence River where from the west side, you get gorgeous views of the Quebec City skyline. An island rich with history, in fact, yours truly has roots here!
French Canada was colonized in the 1600s by French folks who came via La Rochelle, France. 300 families, including my ancestors, the Asselin's, settled on this beautiful river island to farm and live a peaceful life. I had the incredible honor of not only being able to visit the island but to discover my ancestral lineage and even step foot on my settling ancestor's plot of land in the region of St. Famille!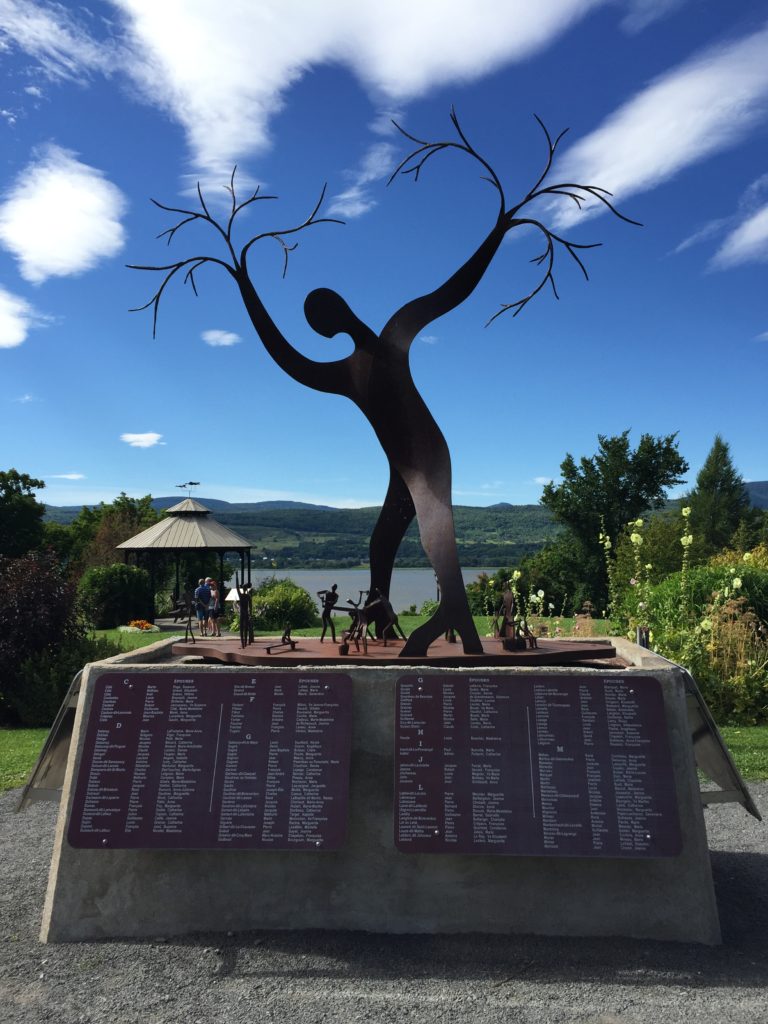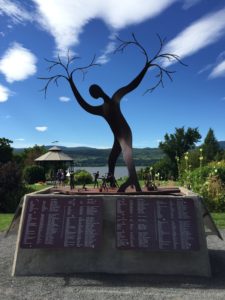 Today, the island is home to some beautiful little areas complete with shops, inns, farm land and gorgeous homes. It is also home to the Maison de nos Aieux where I made my first stop to do my research. I was able to find everything from my family crest and historical documents to finding my ancestor's plot just minutes from the center! What a magical and deeply moving experience, one I will never forget!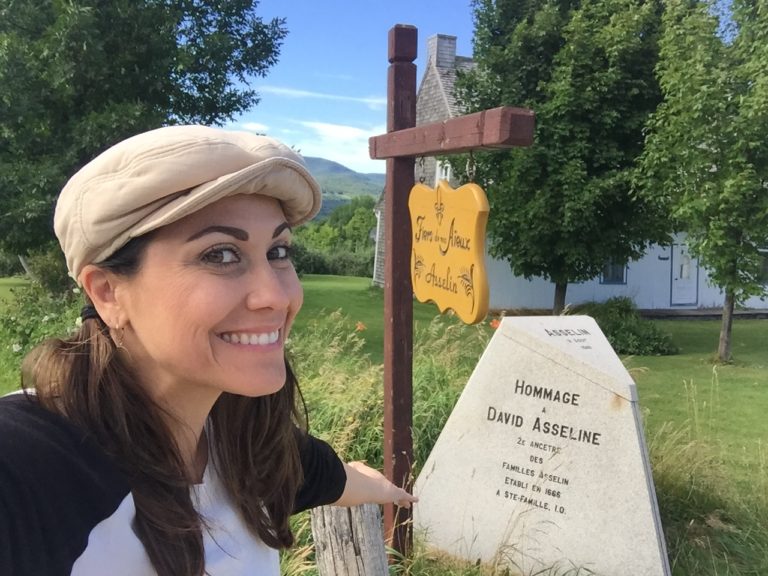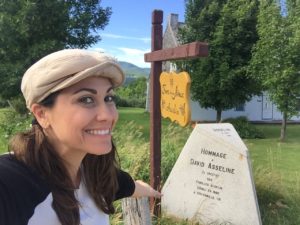 It's no wonder the French chose to settle this land. Picturesque 360 views, lush land and clear blue skies year round. And if you're looking to visit and spend some time on the island, Auberge de la Goeliche is a must. An adorable inn on the western tip of the island with gorgeous views of the Quebec City skyline, the rooms are cute and unique while the restaurant serves up 5 star, gourmet meals, even for vegans!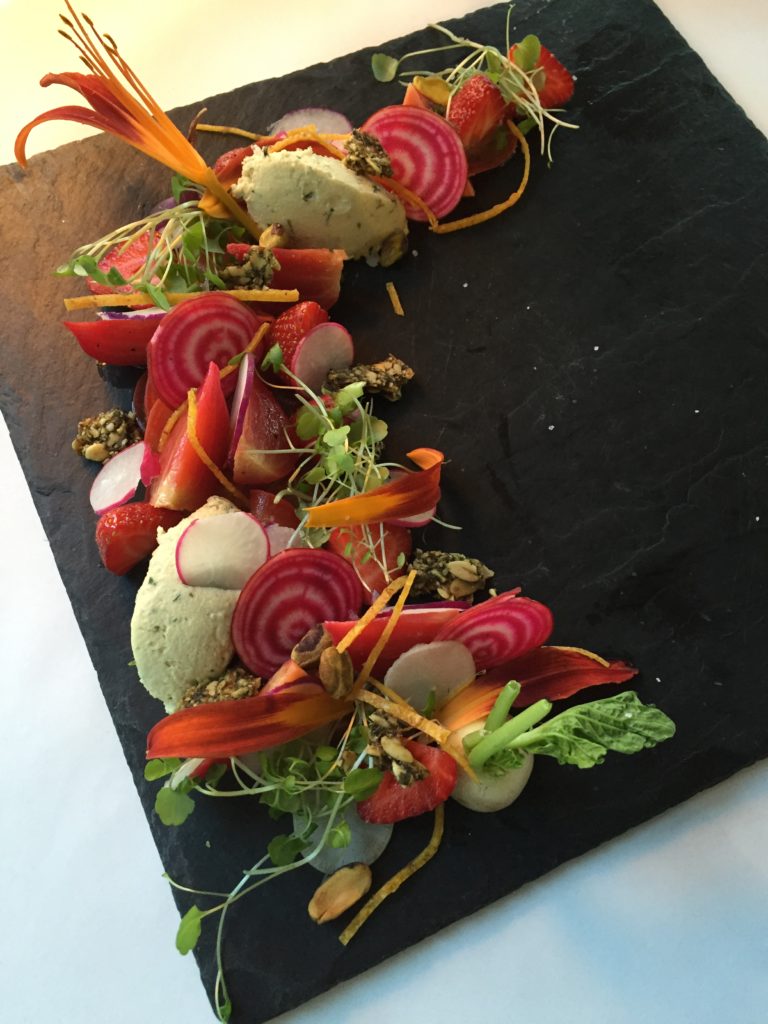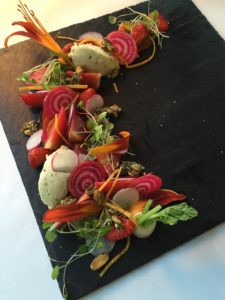 I was blown away by each dish from my locally sourced salad featuring a wide variety delicious seasonal veggies and house cashew cheese, the mushroom risotto (the best I've ever had!) and my all vegan chocolate and fruit tart complete with house made raw crust and ice cream!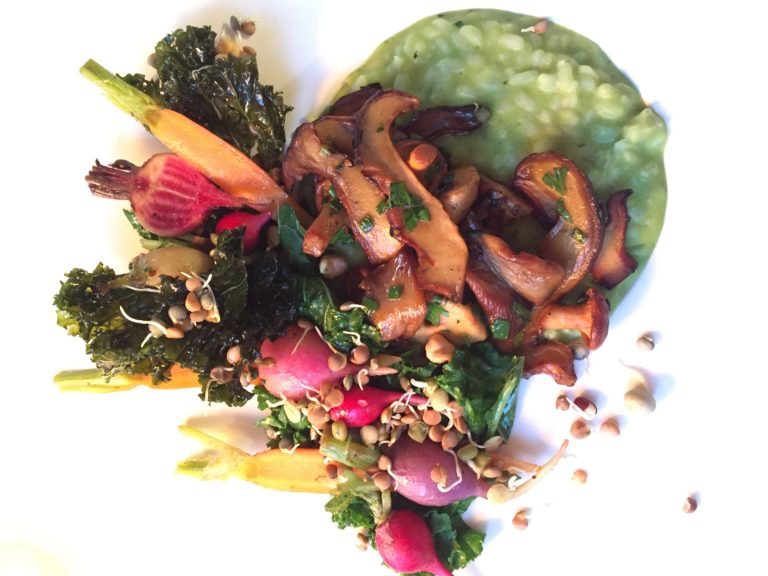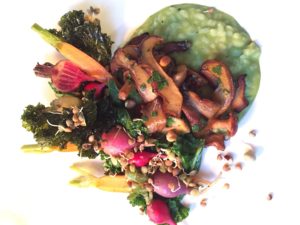 And breakfast, wahoo! Can you say home made, from scratch, vegan scones and yogurt with fresh fruit! Omg! Whether you're spending the day or a weekend, be sure you spend some time at La Goeliche!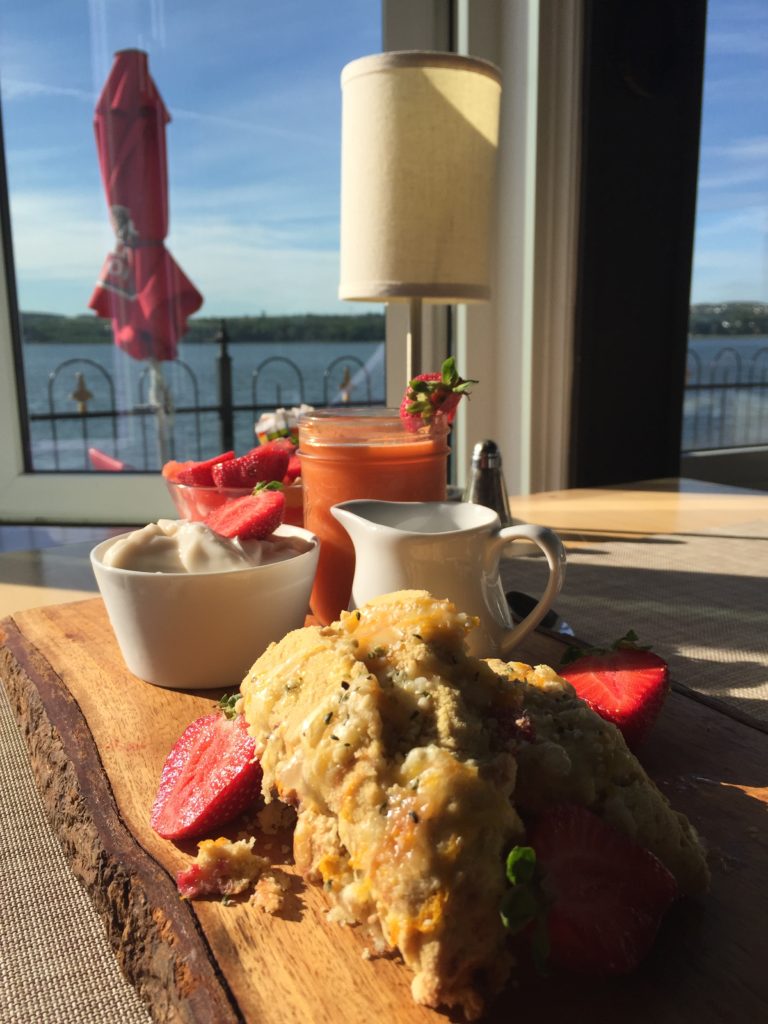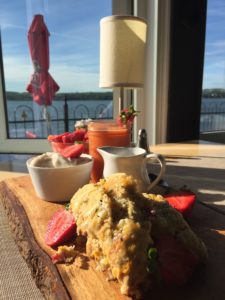 Located on the south side of the island, you' ll find Tigidou Jam Factory. Not only is the store and eatery the cutest thing you'll ever see, the jam and all of the local fruit products they make in house are outstanding! The husband and wife team make their fruity concoctions in house featuring local berries and produce as well as designing all of their own logos, labels and art, making it double cool. Come in for a coffee and a pastry and stay for the jam tasting! Plus, you get to find out what "tigidou" means!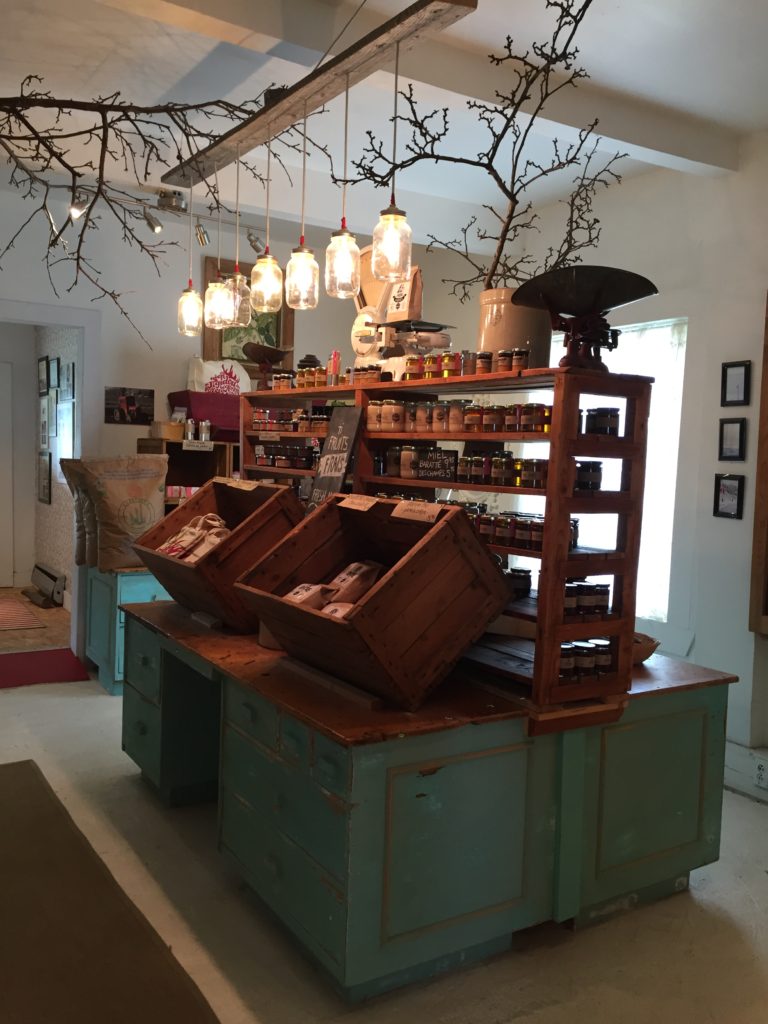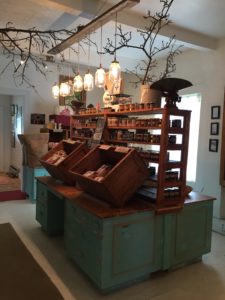 No visit to the island is complete without a stop at Monna Cassis et Filles. Purveyors of the local fruit, black currant, this family owned and operated winery grows, harvests and bottles their own wines and black currant products in one of the loveliest locations around. Overlooking the St. Lawrence, the winery boats a fully environmentally conscious building that houses the winery, its tours, a beautiful outdoor deck space for meals and cocktails, an ice creamery, flight area and gift shop. On a perfect Quebecois day, there is no place better to soak it in!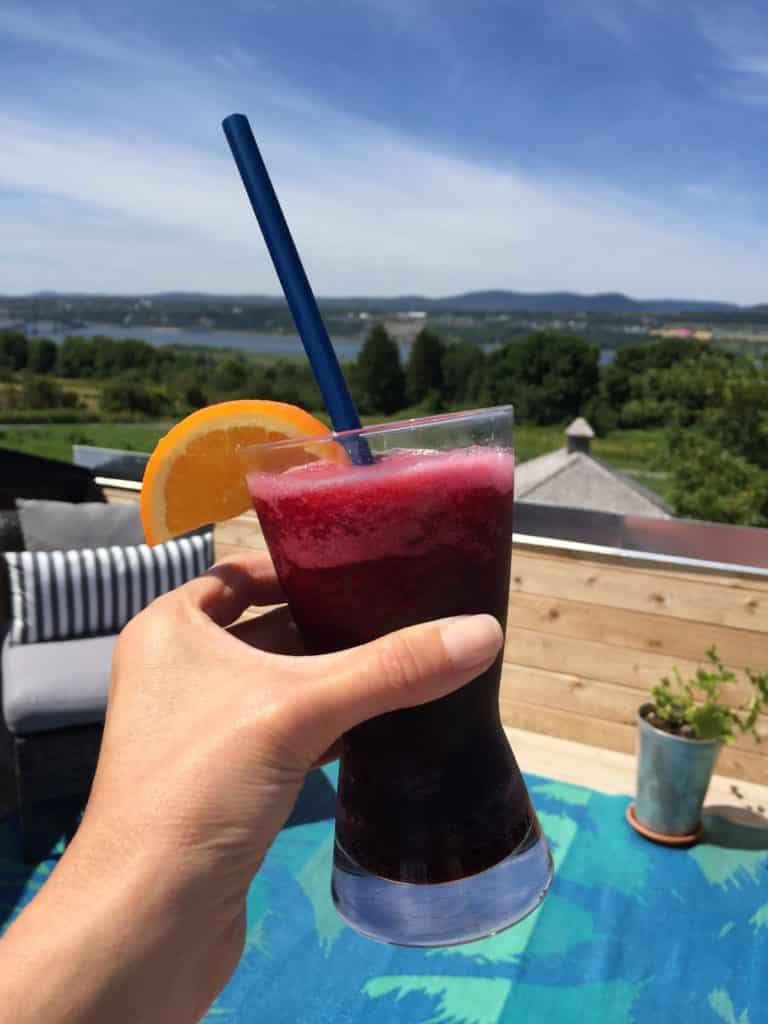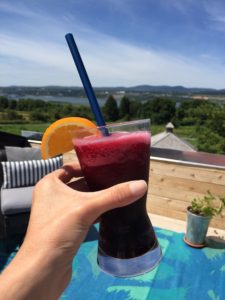 Once again, I'd like to thank the wonderful staff at Quebec City Tourism for making this once in a lifetime trip possible!