*This is a sponsored campaign in collaboration with Kenmore.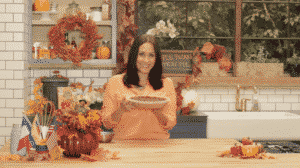 It's here, the holiday season, the Olympics of cooking, a baking bonanza, the hall of fame of hosting. It's that time of year where we spend a ton of time in the kitchen celebrating with family. The kitchen is where the magic happens however; it takes a lot to make that magic. From full-blown dinners to batches of cookies, being efficient in the kitchen only helps you enjoy the holidays more! Luckily for you I've got five great holiday hosting tips to help you step up your holiday cooking game, allowing you more time for decking the halls!
In fact, I've teamed up with my friends at Kenmore again to make this the best holiday hosting season yet!
Plan Ahead – Planning ahead doesn't just help you, it helps everyone attending your holiday party. Coming up with master plan is going to make hosting a breeze! I promise. Early in the season, figure out what recipes you want to cook and when. If you want to try something new, be sure to test it out before the big day, so you have a chance to iron out any kinks. It's also important to get an idea who will be attending your fabulous party, so you can determine if you will want to do a full course meal, finger foods, or if you will have your guests bring their own dishes. Not to mention that doing your grocery shopping will be easy as pie if you have your list ready ahead of time. Planning is key to rockin' the holiday hosting season.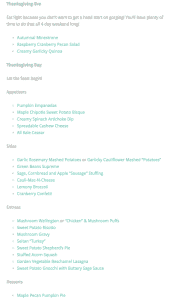 Prep Ahead – Time is of the essence during the holidays and even more so on the day of your party. The more you can prep ahead, the better off you will be. From full meals to partial, be sure to carve out time at least a day or 2 before the festivities to prep what you can. Whether it is chopping your vegetables, making a few cold dishes, baking delicious treats, or even decorating and setting the table, anything that will help your day run smoother and allow you to have a cushion of time on the day of your party is going to make everything less stressful.
Invest in good quality appliances – The holidays are the best time to show off your culinary savvy. Using high quality kitchen tools and appliances will make all the difference. From a top notch mixer to beautiful bar ware, having the tools for the trade will make your cooking and baking easier, more efficient and quite frankly, more fun! Take for instance Kenmore's fabulous new PRO Line, the ranges come loaded with Dual True Fan convection that delivers even baking and faster preheating! Kenmore PRO appliances are going to help you up your Holiday party game with confidence. Its sleek design is not only envy inducing; it won't break the bank, either, which is especially important after purchasing all of your Holiday gifts!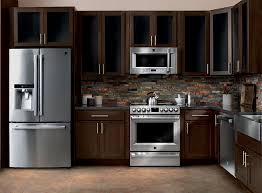 Home made Vs. Store Bought– Don't have time to make your grandmother's famous piecrust recipe from scratch? Buy a pre-made one! Grandma might not be happy but if it saves you time then it is a win in my book! Thinking of making your own eggnog? Skip it and jazz up the store bought stuff when you get home. The holidays are a wonderful time to try new things but hey, we are all human here and can't always manage it by ourselves!
Don't be afraid to ask for help – Yes, you want to rule the holidays and be hailed as the master of hosting fantastic holiday parties, but Rome wasn't built in a day…or by one person. While you may want to show off your skills by making a 10-course meal, it might not be worth your sanity. Don't hesitate to ask people to either help in the kitchen or ask guests to bring a dish to share. This tip also applies to holiday shopping and airport pickups!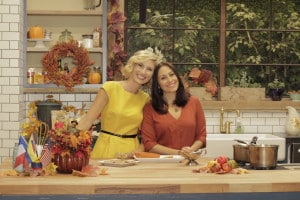 For extra help, turn to Kenmore. Kenmore's new PRO Line is here to make your Holiday hosting a success and their appliances are the perfect addition to every kitchen! Be sure to follow Kenmore on all of their social media channels to see what's new and exciting!
Happy Holiday Hosting and Cooking!
*This is a sponsored campaign in collaboration with Kenmore.