Can you smell it? The sweet smell of gingerbread and apples, waking you up from a holiday slumber? Yum! Well, my recipe for vegan gingerbread waffles and warm vanilla apple compote featuring awesome non-gmo Opal apples is sure to put a smile on your face this holiday season! They are perfect for holiday baking as they are sweet and crispy and non-browning! Yum!
And since this is the season of giving, my friends at Opal apples make brunch time even better as a portion of their apple sales goes to nonprofits through its Youth Make a Difference Initiative grants. These grants are available to youth-led nonprofits initiatives surrounding food security and politics, nutrition, agriculture and education. Sweet all around!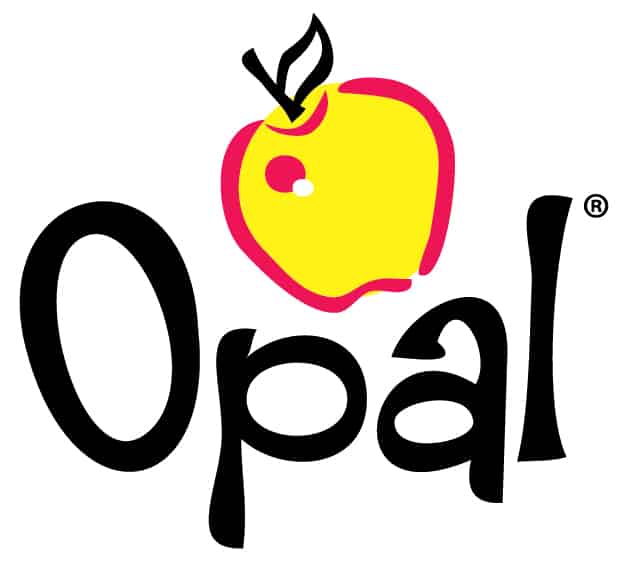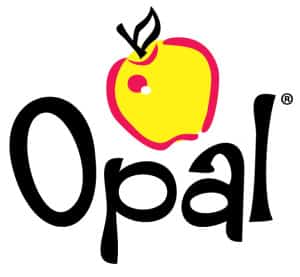 OK, let's get wafflin'!
Gingerbread Waffles
2 cups flour
1 tablespoons baking powder
1/2 tablespoons baking soda
1 teaspoons cinnamon (We used Fair Trade Frontier Natural Products Co-op Cinnamon)
1 teaspoon ground ginger
1/4 teaspoons cloves
1/2 teaspoons salt
1/2 cup dark brown sugar, packed ( We used Fair Trade India Tree Brown Sugar)
1/2 cup molasses
1 1/4 cups soy milk, unsweetened or vanilla
1/2 stick vegan butter, melted
Vanilla Apple Compote
3 pounds of apples, cut into 1/2 inch slices
1 vanilla bean, cut in two lengthwise
1/2 cup sugar
1/2 cup water
2 tablepoons lemon juice
2 tablespoons vegan butter
2 tablespoons apple brandy or dark rum (optional)
For the Apple Compote:
Add the apples, sugar, water, lemon juice, and butter to a large pot. Scrape the seeds from the vanilla bean with a knife. Add the seeds and vanilla pod to the pot. Cook, stirring occasionally, until apples are soft and most of the liquid has evaporated (about 25 minutes). Remove from heat and stir in the brandy or rum. Remove the vanilla pod before serving.
For the Waffles:
In a large bowl, sift together the flour, baking powder, baking soda, cinnamon, ginger, cloves, and salt. In another bowl mix together the milk, brown sugar, molasses, and melted butter. Add the wet ingredients to the dry ingredients and mix well.
Ladle the batter into a hot waffle iron according to the manufacturer's directions. Keep cooked waffles warm in an oven set at its lowest setting. Put a scoop of warm apple compote onto each serving of waffles to serve. For an extra treat add vegan whipped cream, powdered sugar, or chopped nuts.
* This is a compensated campaign in collaboration with Opal Apples