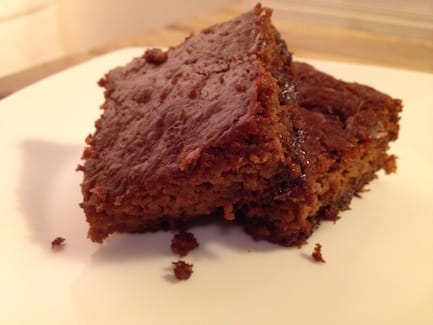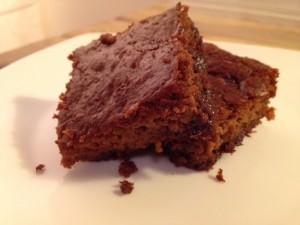 I just harvested some delicious golden summer zucchini and wanted to play around with some unusual uses. Sure I could toss them on the grill, into a stir or on a salad but I wanted something sweet. So I took a stab at making some brownies with them and here is the recipe! Vegan, gluten free and healthier than your traditional chocolate treat, it's a great way to get non-veggie eaters to devour them!
1 cup almond butter
1 1/2 cup skinned, seeded and grated golden zucchini
1/3 cup agave
1 egg replacer or flax egg
1 teaspoon vanilla
1 teaspoon baking soda
i/2 teaspoon cinnamon
1 teaspoon cocoa powder
1 teaspoon ground espresso (add 1/2 teaspoon more for stonger flavor)
1/4 teaspoon salt
1 cup vegan semi-sweet chocolate chips
Preheat oven to 350.
Combine all ingredients in a large bowl.
Pour into a greased 9×9 baking pan.
Bake 25-30 minutes or until a toothpick comes out clean.
Cool, cut into squares and enjoy!