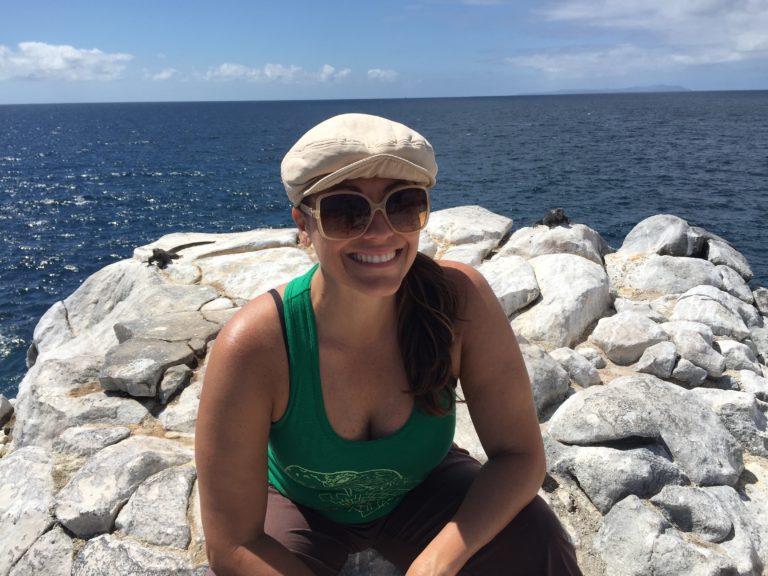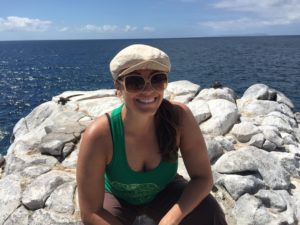 The Galapagos, a chain of islands off the coast of Ecuador, famous for it's unique wildlife and other worldly landscapes, is a destination most folks dream of visiting. That's why I was beyond excited when I boarded my flight from Guayaquil, Ecuador to the Galapagos for a once in a lifetime adventure!
In my opinion, the only way to see the Galapagos is on a cruise. Being able to sleep while heading the next island, relaxing on a beautiful boat with new friends and dining on delicious food totally beats the early morning day trips squashed into speed boats with no bathrooms or food for hours. And THE best company for an incredible experience on every level is with Andando Tours.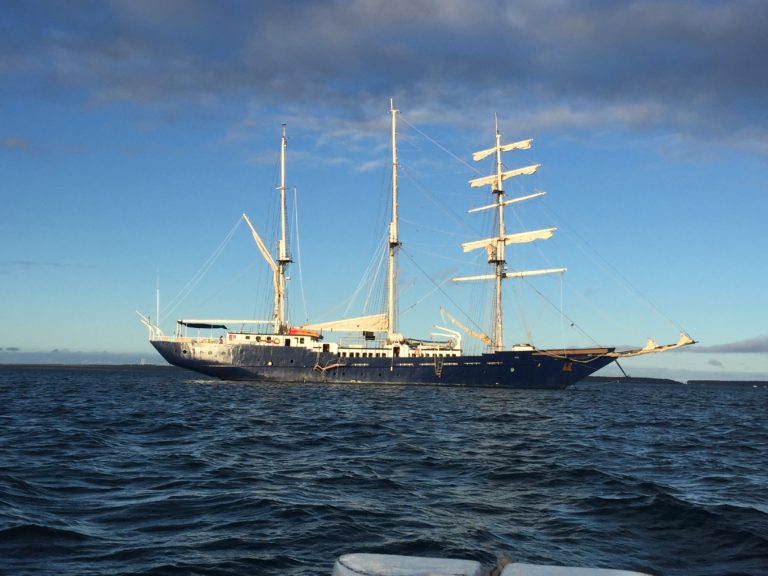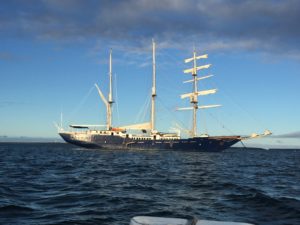 Offering east island and west island tours, Andando hosts intimate, small ship adventures.  I was lucky enough to be a part of an east bound route on one of the coolest ships in their fleet, the S/S Mary Anne, a beautiful steel hulled barquentine sailboat that looks like a vintage pirate ship but complete with all the luxury amenities you could want. Cozy cabins, full size bathrooms, a lovely library lounge, a bar, 2 beautiful outdoor decks and dining that is not only personalized with the flare of homemade, it is absolutely delicious and to be honest, gourmet! However, if you're looking for a more traditional type of cruise, Andando also offers luxury yacht tours as well.
What comes with the tour is:
Double or single accommodations
All meals
Programmed visits to the islands with a Certified Naturalist Guide
Snorkeling gear (mask, snorkel and fins)
Kayaks
Transfers between the airport and the ship
For additional but negligible extra cost, you may also rent a wetsuit and purchase cocktails ; )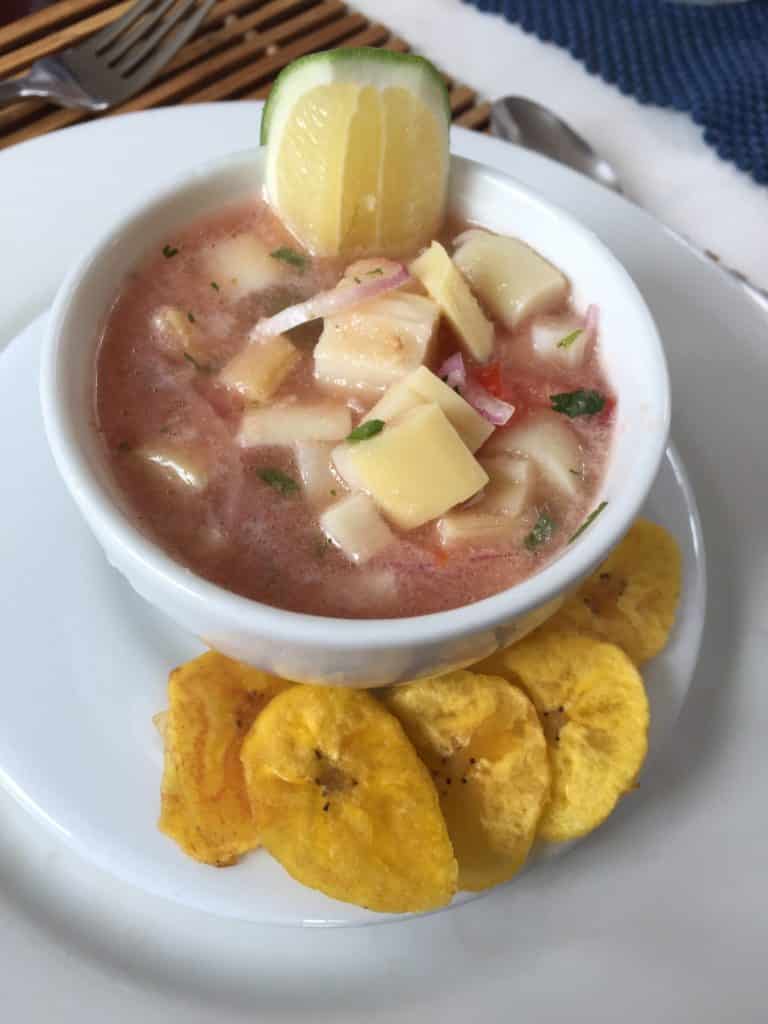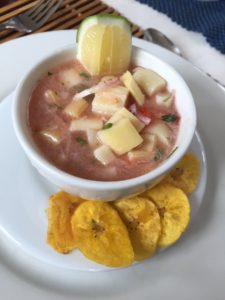 My ship had a max capacity of 16 so you really get to know your fellow sailors as you dine and explore with them daily. It's one of the many things that makes Andando Tours so unique.
Additionally, each sailing has an on board guide who accompanies you through the national park. As you may or may not know, travel to and within the Galapagos is heavily regulated. You'll see when you check in for your flight in Ecuador that you must purchase a visa-like entry and upon arrival in the Galapagos, you purchase a national park entry type ticket. Visitors are not allowed on the protected islands alone and must be accompanied by a licensed guide so Andando equips you with your very own to island hop at will.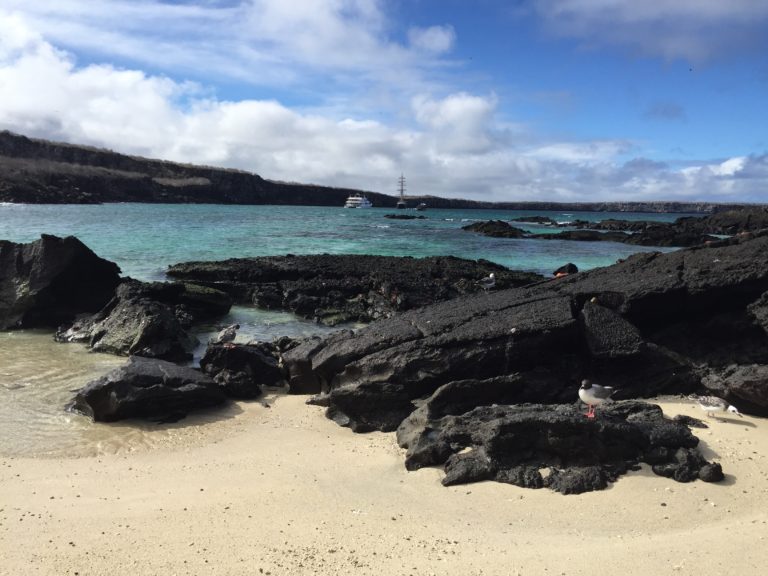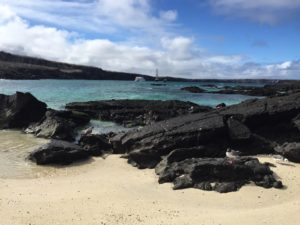 What makes that helpful also makes the explorations very informative. Our guide, Mari, was not only incredibly knowledgeable about the wildlife and landscape, she was also so passionate about the Galapagos that you couldn't help but get excited about what you were learning. I feel like I know more about birds now than I ever expected I would!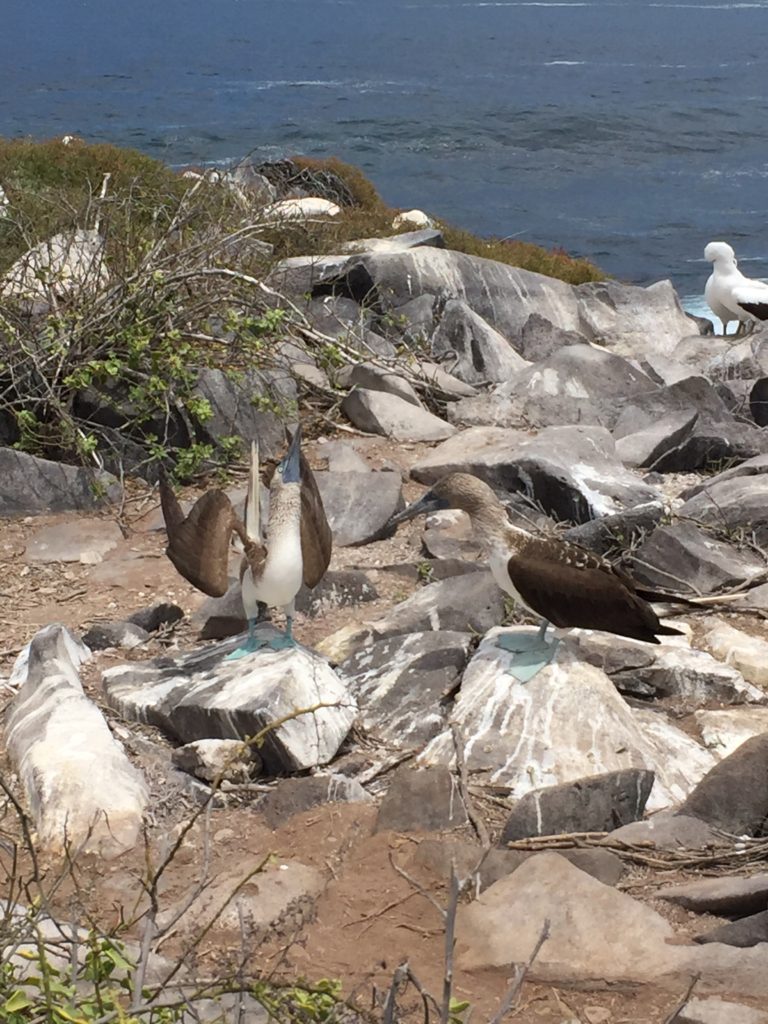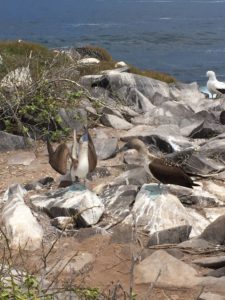 My Eastern Islands tour of the archipelago took me to deep, silent coves where green sea turtles swim, to the iconic Pinnacle Rock and to a red sandy beach where yet more sea lions awaited me. Catching glimpses of red and blue footed boobies perched on prickly pear cacti, Nazca boobies nesting and marine iguanas swimming alongside me, bull sharks and penguins beneath.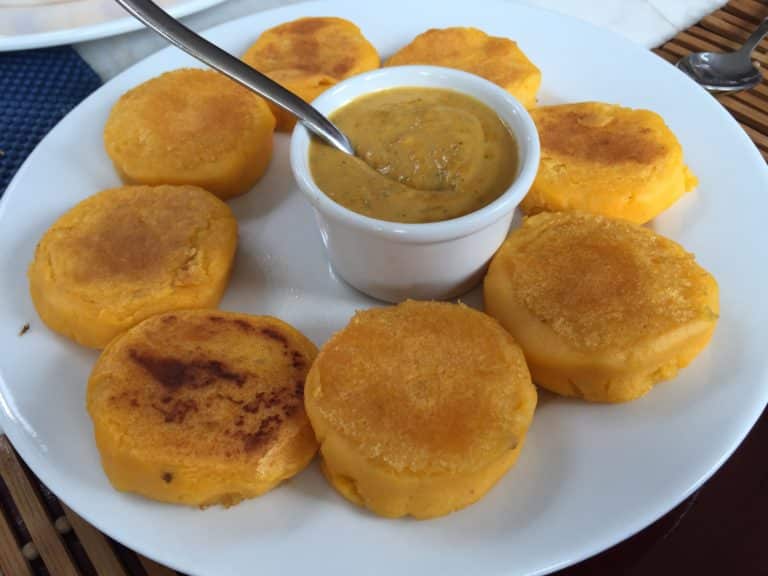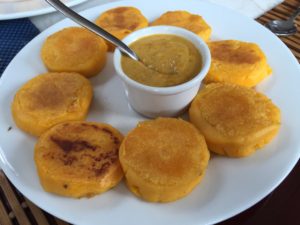 Each island is completely different from the next from its landscape to its animal life. Every morning you wake up in a new place and it feels like Christmas! A delicious breakfast, days filled with snorkeling, hiking, fun dingy boat rides to lovely locales, you never want it to end!
Here is a taste of my 8 day itinerary: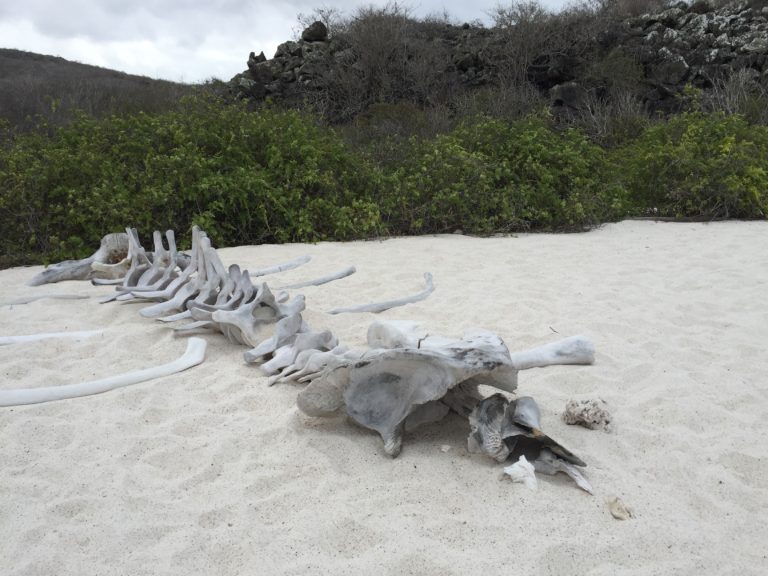 Land in Baltra island – Baltra Island was used as an air and naval base by the US military during World War II in order to protect the Panama Canal. The base was later adapted and used as an airport for all the flights coming to the Galapagos.
In 2012, the airport was completely renewed and became the first "green" airport in the world: it was constructed with recycled materials from oil drilling facilities in the Amazon and is powered with wind and solar power. There is also an Ecuadorian air force base and refueling station on the island for the many ships that cruise around the Archipelago.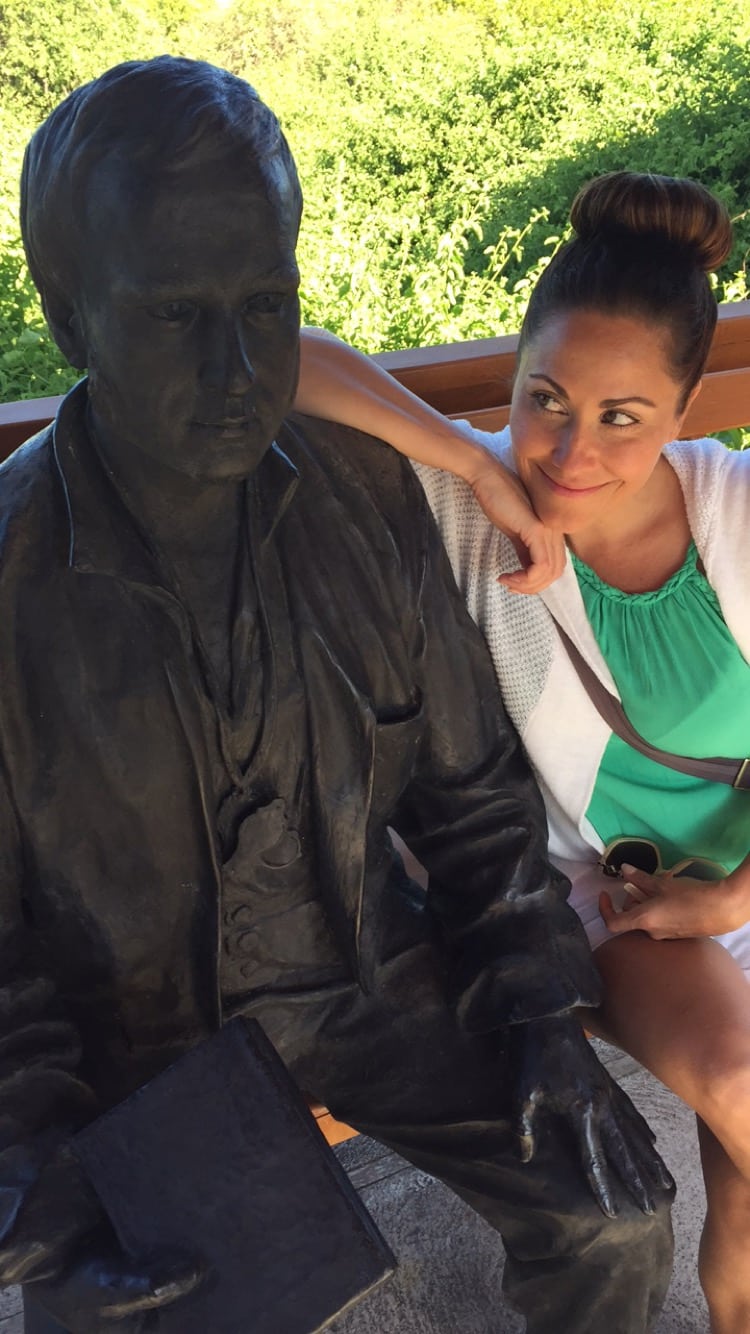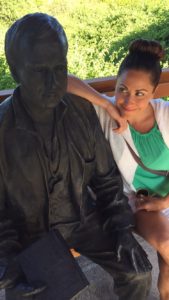 Santa Cruz Island – This beautiful and tranquil bay is actually not a landing site, but is the ideal spot for a dinghy (panga) exploration. Your tour guides will likely cut the outboard motor and urge you to be completely silent, in order to avoid disturbing the wildlife.
Glide across the shallow waters it will be possible to see turtles, white tipped reef sharks, golden rays, and spotted eagle rays that are usually present. The winding shoreline is flanked by three different species of mangrove; red, white, and black. The landscape is completed by herons and pelicans that rest on the trees.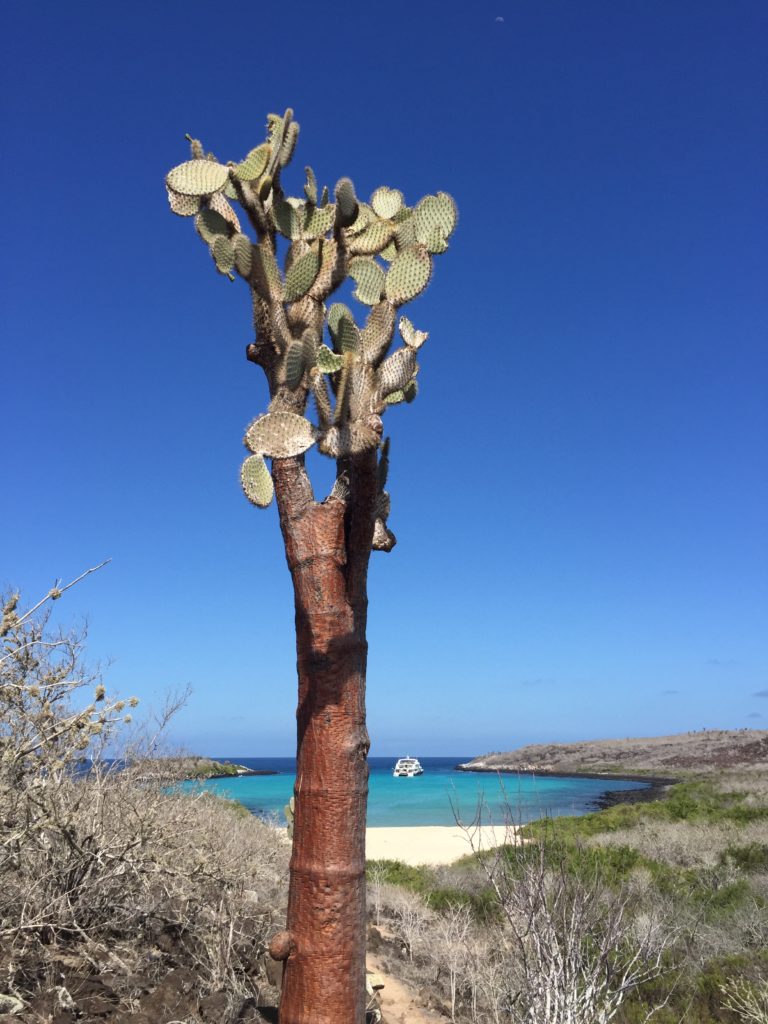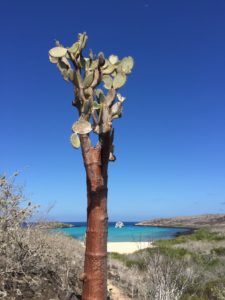 Darwin Bay Genovesa Island – Land at a small sand and coral beach, to soon realize why this island is known as "a bird paradise". Among the bird species found here, the most common are swallow-tailed and lava gulls, mockingbirds, yellow-crowned night herons, lava herons, Galapagos doves and yellow warblers, which add a dash of color with their bright yellow feathers.
The salt bushes of the island are dominated by great frigatebirds and red-footed boobies that breed in abundance on this island. Looking carefully, you might spot unusual red-footed boobies that have white feathers instead of their normal brown plumage.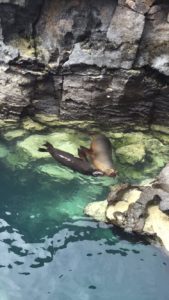 From the beach a trail leads past tide pools and lava ridges to a high point overlooking the bay, offering one of the most rewarding views in Galapagos. This is also the only place in the islands to observe the sharp-beaked ground finch.
El Barranco Genovesa Island – Also known as Prince Philip´s Steps since the Duke of Edinburgh visited this island in 1964, this gully formed of lava rocks leads up some 25 m (82 feet) to an extensive flat dried lava field. It is an easy climb with a wooden handrail to assist on the way up.
This part of the island is populated by red-footed boobies and frigatebirds, which prefer the trees, and Nazca boobies which simply nest on the ground. There are also small marine iguanas here, however no land iguanas are present–the ocean currents would not have taken them in the direction of Genovesa.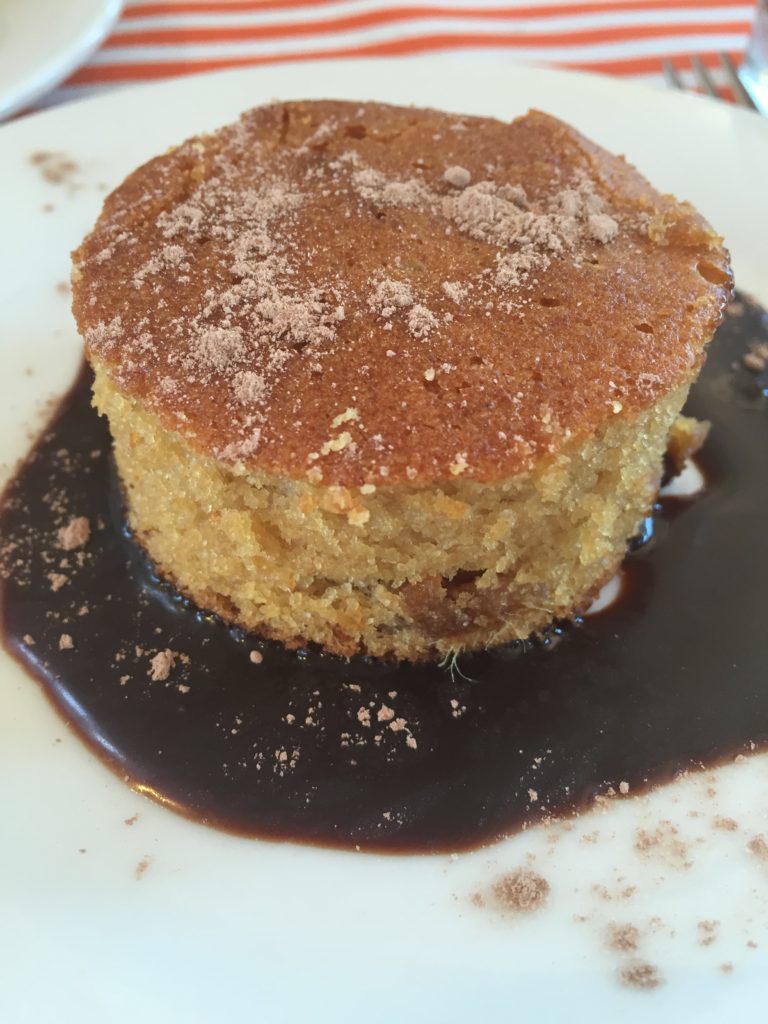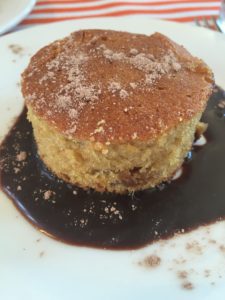 The trail continues through a Palo Santo (holy stick tree) and croton forest over large fields of lava to the southeast, where the trees give way to the famous Brachycereus, also known as lava cactus, and where thousands of Galapagos storm petrels are usually seen whirling in the skies. Here you can also find a different species, the Madeiran storm petrel, sharing the space with the other petrels. This is also the best place in Galapagos to observe the endemic short-eared owls, since they prey on the petrels.
A panga ride along the cliffs will offer good chances of seeing the rather elusive Galapagos fur seals among the rocks, as well as views of red-billed tropicbirds in flight. A great place to snorkel along the island's cliffs.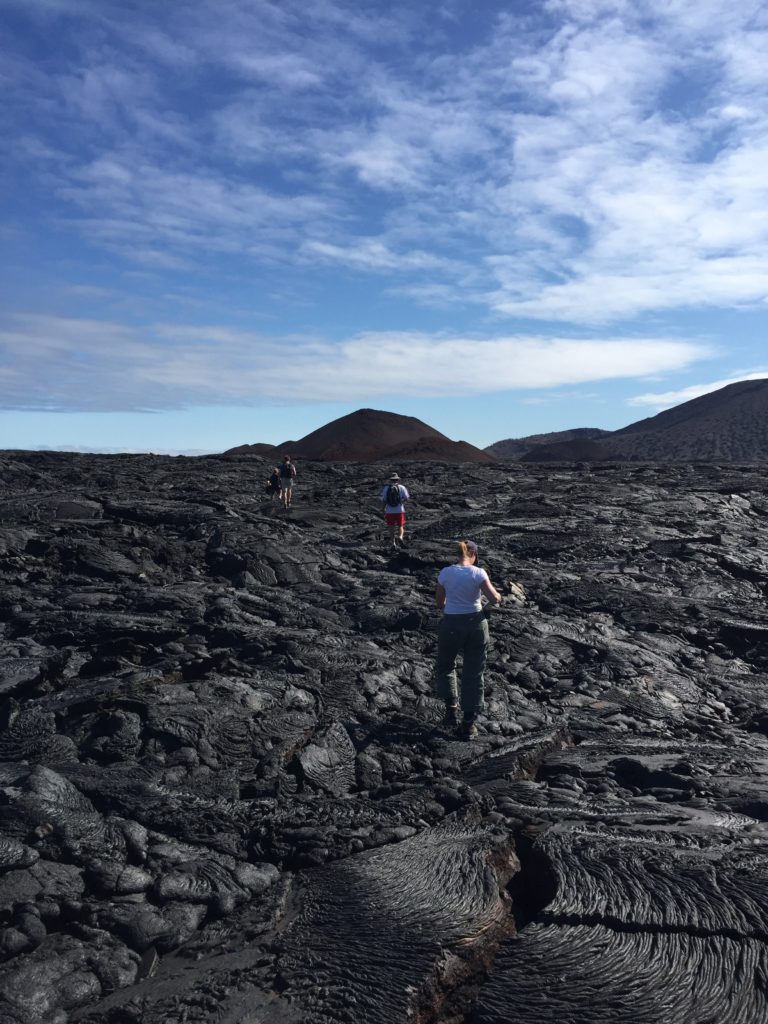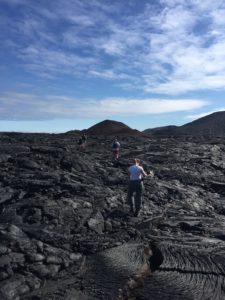 Bartolome Island – This young and rather barren island offers steep, dramatic volcanic landscapes which are frequently photographed by its visitors.
Upon arrival, you will be greeted with a moonlike terrain of spatter, tuff cones and small lava tubes, where the only visible flora is made of pioneer species such as the Tiquilia and Chamaesyce. We then climb up a wooden stairway that leads us to the summit of the island–here, you will be able to enjoy the most famous landscape of the Galapagos.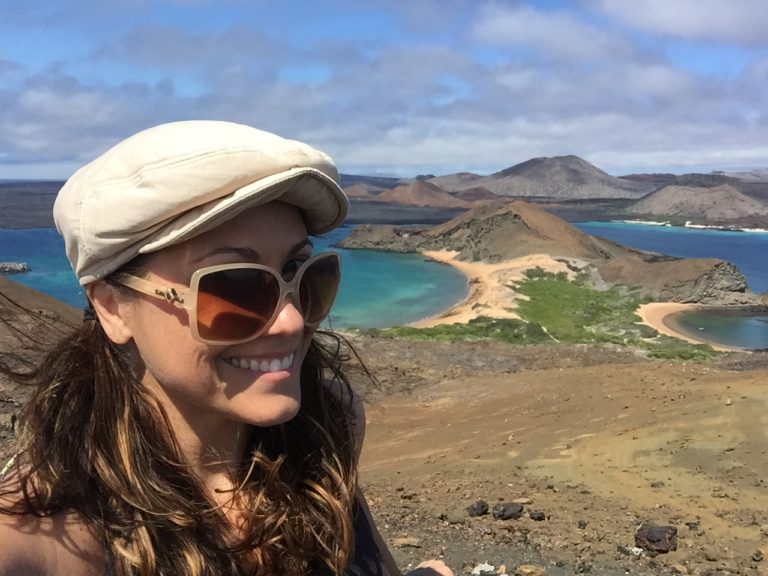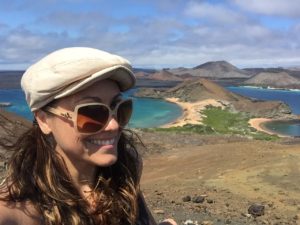 The view is formed by two beaches separated by a narrow band of mangroves, as well as Pinnacle Rock, a distinctive rock shaped by the practice bombings of American pilots during World War II.
Snorkeling off the northern beach is extremely rewarding, as it is usual to see penguins near Pinnacle Rock. At the southern beach, where swimming is prohibited, it is easy to find reef sharks and rays, and green turtles tend to nest here from January to March.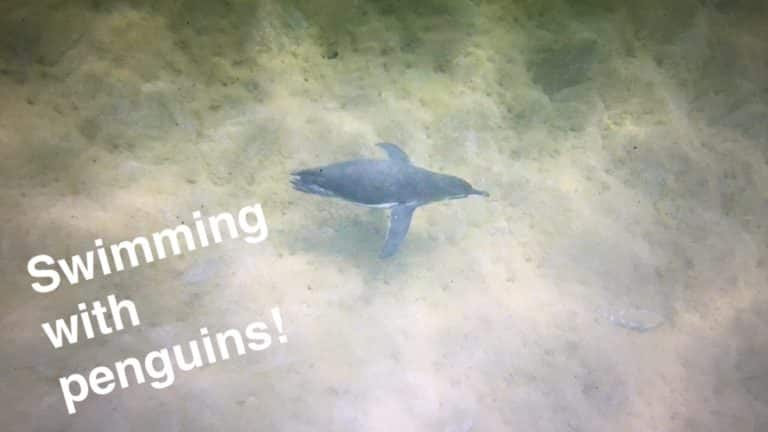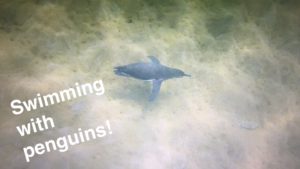 Rabida Island – A strikingly beautiful red landscape, produced by high iron content and quick oxidation, gives this island the nickname "mars on earth."
Disembark on a red sand beach where it is possible to see the millenia-old lava fields of the island. Take a trail surrounded by Palo Santo trees (Holy Stick) and the endemic species of prickly pear cactus of the island, which leads to cliffs used by blue footed boobies to perch while resting between dives.
There is no better place for bird-watching on the islands than Rabida. It features some of the rarest avian species on the archipelago, including 9 varieties of finches, Galapagos hawks, brown pelicans and large-billed flycatchers.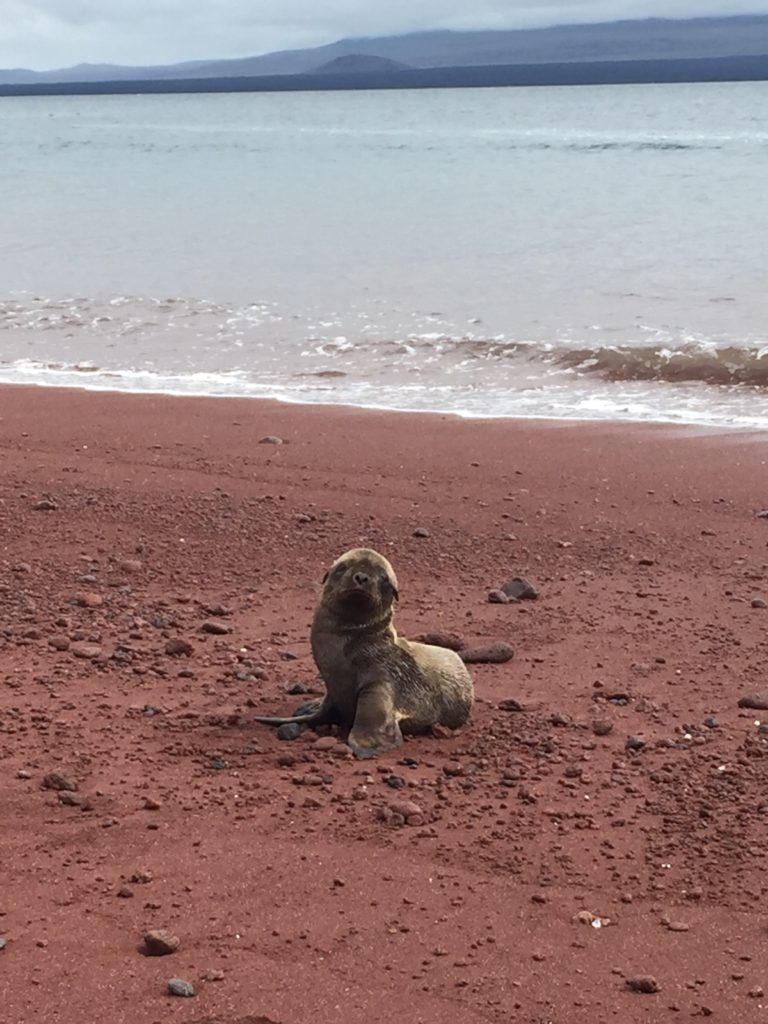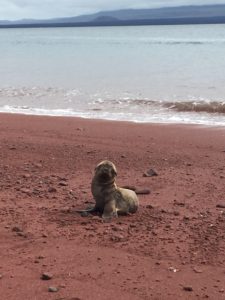 Rabida is also home to pelicans marine iguanas and the ever present sea lions. We will explore the brackish lagoon of the island, where it usual to find white-cheeked pintails, and, on some seasons, a few greater flamingos. The visit ends with some snorkeling on the island shores, where, with a little bit of luck, we might encounter some penguins.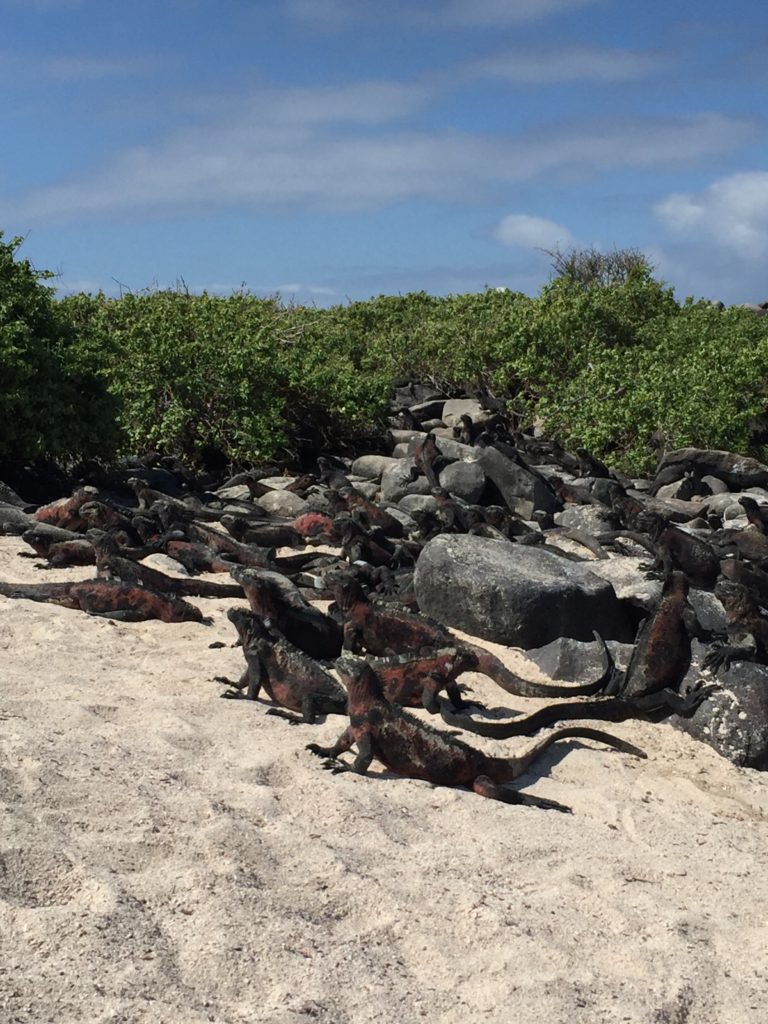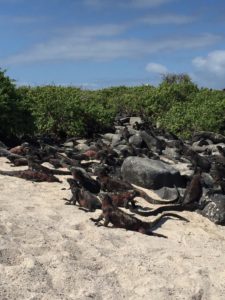 Cerro Dragon Santa Cruz Island – Land iguanas and flamingo lagoons are two highlights of this site. Feral dogs once nearly eliminated the iguanas, but the dogs were removed in 1990 and the reptiles seem to be making a comeback. The trail (3km: 2 miles round trip) leads through dry-zone vegetation to a small hill where the iguanas live. The area is home to Galapagos mockingbirds, Darwin´s finches, varieties of the endemic Opuntia and candelabra cactus, and Galapagos cotton. The small offshore island of Venecia is not open for landing, but land iguanas can be seen during a panga ride along its shore. These were protected as a breeding nucleus when the feral dogs threatened the main population at Dragon Hill. Green turtles, sharks, and rays may be spotted on the panga ride, while black-necked stilts, white cheeked pintails, and migratory shorebirds are often seen.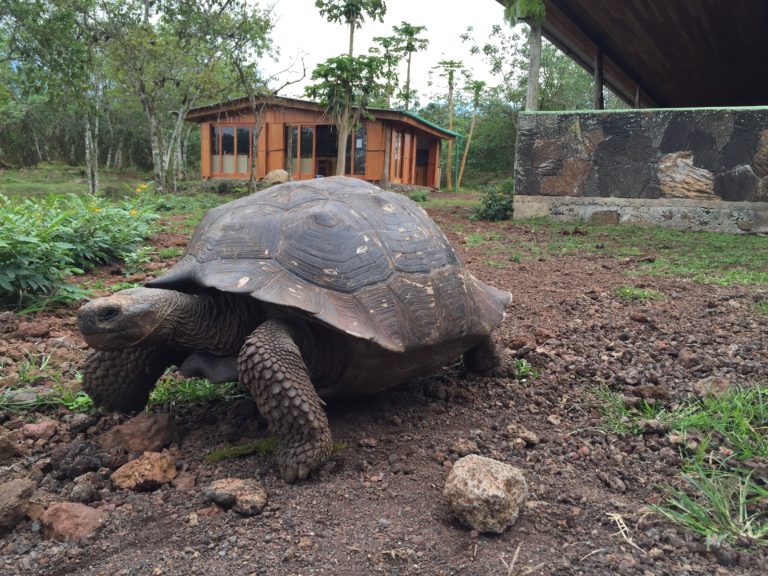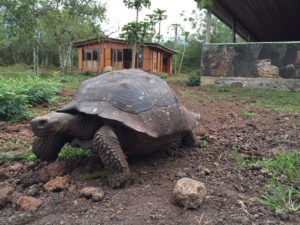 Santa Cruz Highlands – This trail starts in Bellavista, and offers the energetic visitor (with a guide) the chance to walk through the agricultural zone into the National Park and through the Miconia Zone to the Fern and Sedge Zone. On the way, it passes the crescent-shaped volcanic cone called Media Luna standing in the centre of Santa Cruz. And then leads on to the summit of Cerro Crocker, at 86 m. On a clear day the views are magnificent. Besides a range of high altitude vegetation, the visitor may see, or more likely hear, the elusive Galapagos rail. The large Galapagos petrel (formerly called the dark-rumped or Hawaiian petrel) breeds in this area nut is not likely to be seen in daylight.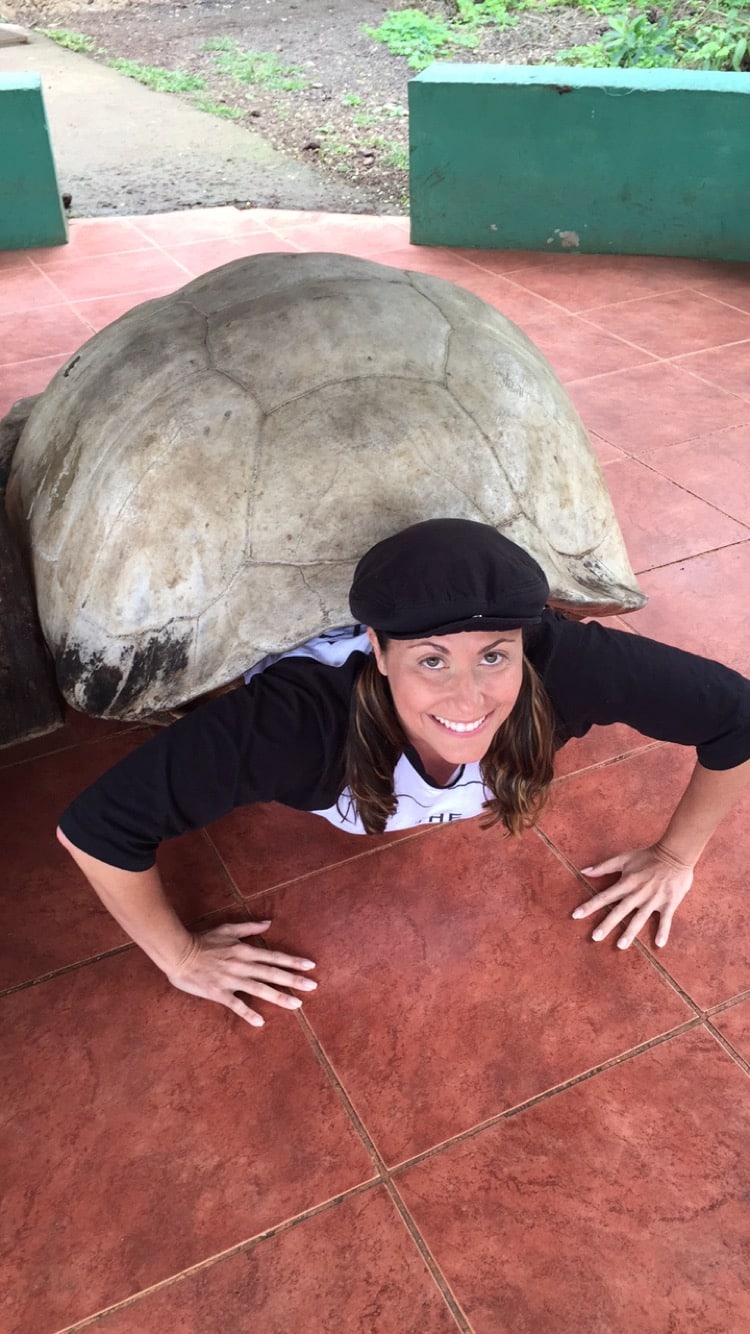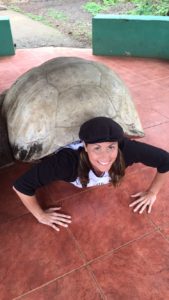 On the island, you will also have time to visit Darwin Station.
Plazas Sur Island – This is a small uplifted islet close to the east coast of Santa Cruz. It can be gloriously colourful from May to December with leaves of the endemic succulent Galapagos carpetweed, turning bright red. A large sea lion colony (one of the largest in Galapagos) resides on this small islet. A small bachelor sea lion colony can be found at the cliff top on the southern side of the island. The territorial bulls, females, and pups are found on the northern side, where land iguanas can usually be seen enjoying the shade of Opuntia cactus trees. The iguanas are also encountered across much of the island. The birdlife on and around Plazas is remarkable varied, including brown pelicans, red-billed tropicbirds, swallow-tailed gulls, frigatebirds, Nazca and blue-footed boobies, endemic Galapagos shearwaters, and brown noddies. Small, medium, and cactus ground finches are seen here, too, and schools of yellowtail mullet and black triggerfish can be seen from the cliff-top.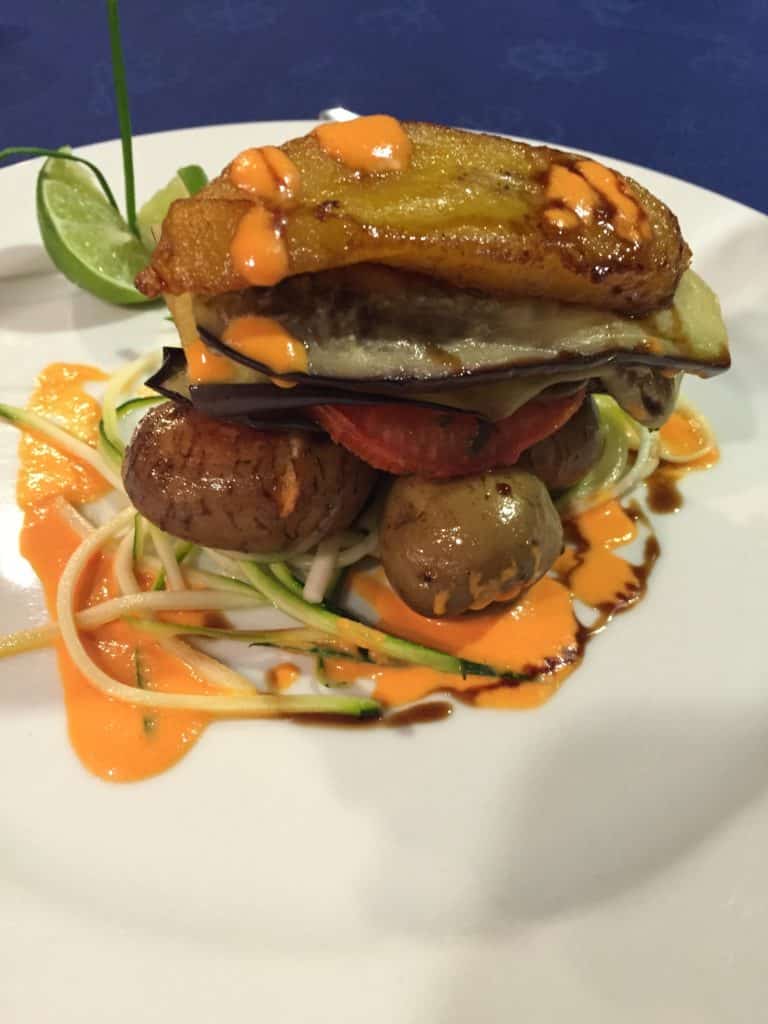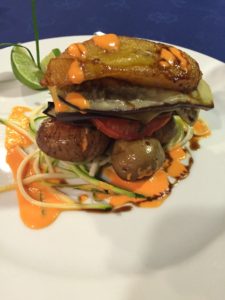 Sombrero Chino – This small islet off the southeast coast of Santiago Island is a moderately recent volcanic cone that gets its name for its shape, resembling a Chinese hat. Consisting of lava tubes and pillow-type lava formations, indicating that flows were formed under the sea and have been raised upwards, this island is a great way to understand and experience different geological features firsthand. The islet's 400-meter trail begins at a small white-sandy beach where sea lions and oystercatchers dwell.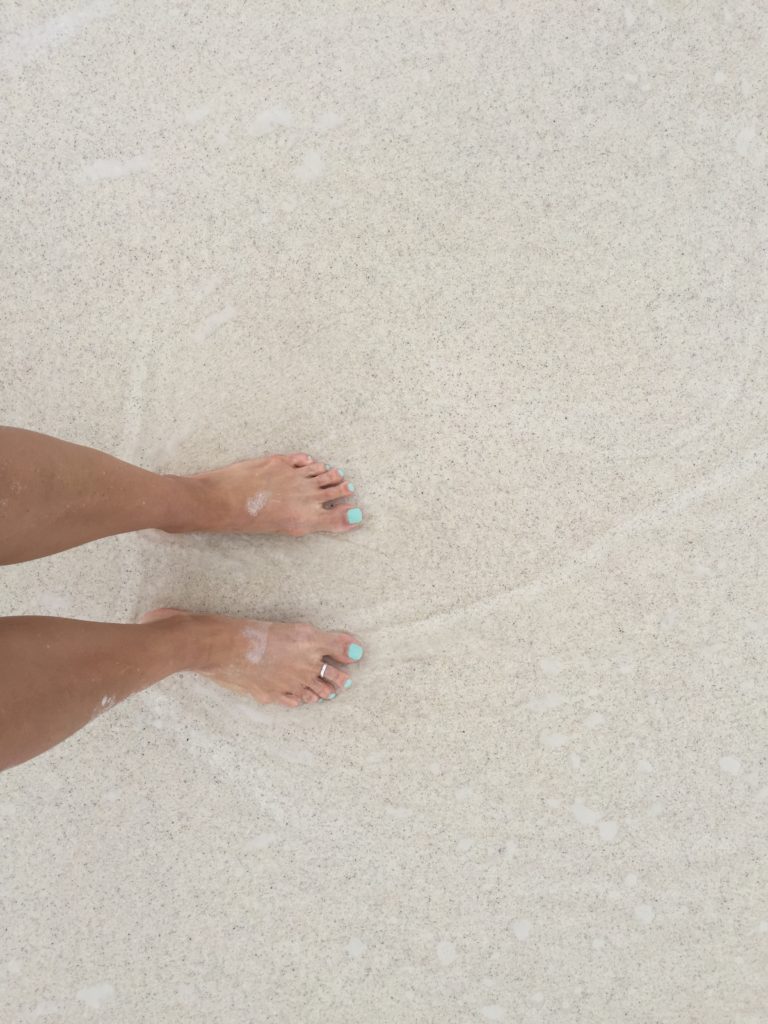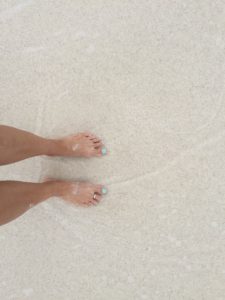 Santa Fe Island – Located south of Santa Cruz Island, a walk around this dry, rugged island offers the chance of spotting the Santa Fe Land Iguana that is only found here. A short circular trail takes you along the cliff edge where you can most likely spot the iguanas as well as many lava lizards and even the Galapagos Hawk.
In Santa Fe islands you can see: Sea lions, Land iguanas, Lava lizards, Swallow-tailed gulls, Lava gulls, Shearwaters, Storm petrels, Marine iguanas, great frigatebirds, blue-footed boobies, brown noddy terns, brown pelicans, white tip sharks, sting rays and sea turtles.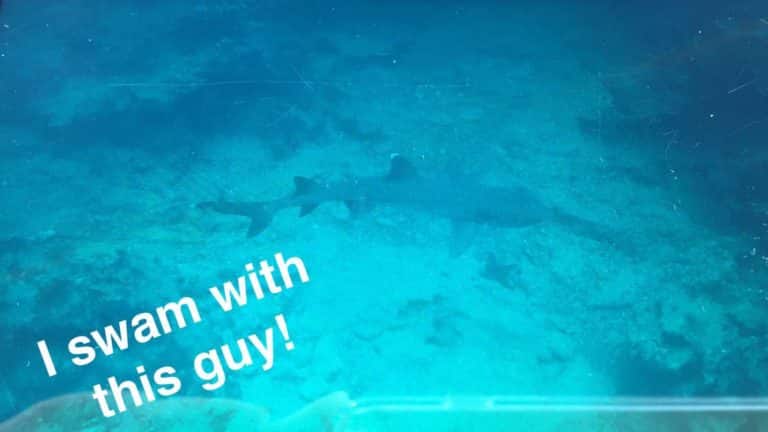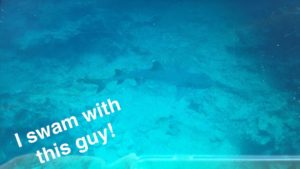 Gardner Bay – Sea lions bask lazily on Gardner Bay, a white-sand beach which is one of the longest in Galapagos. The charming Española mockingbird often hurries to greet visitors, and you can sometimes see Galapagos hawks flying overhead. There are marine iguanas and Sally lightfoot crabs on the rocks at the end of the beach. Snorkeling is also very enjoyable at Isla Tortuga and Gardner Islet.
Española Island – This island is a true highlight. It offers an amazing variety of animal species: albatrosses, boobies, tropical birds, gulls, hawks, and sea lions, as well as magical experiences that will make your visit unforgettable. There are a number of visitor sites on this island, including Punta Suarez, Gardner Bay, Gardner Islet, and Osborn Islet. Española is the southeasternmost island of the Galapagos, and has a variety of visitor sites including Gardner Bay, Osborn Islet, Gardner Islet and Punta Suarez. It is one of the most biodiverse islands in the archipelago.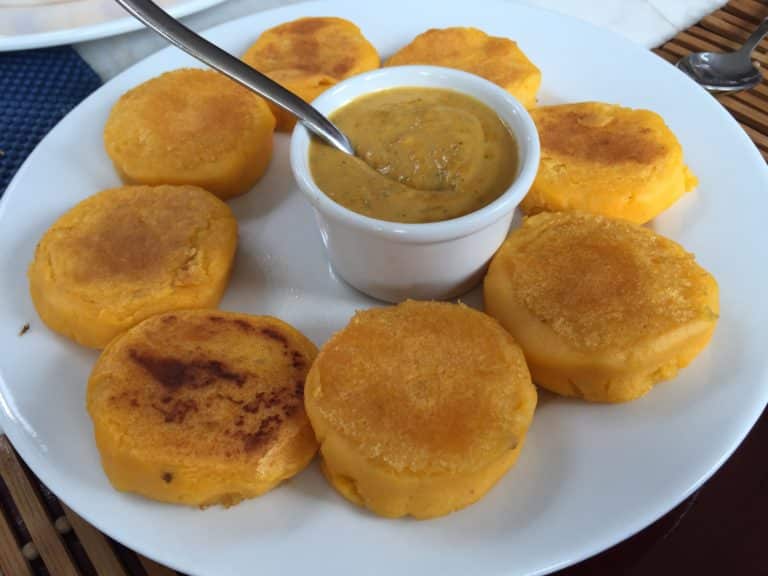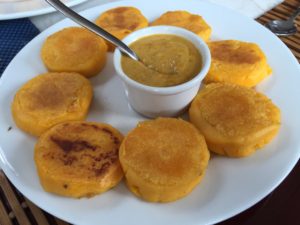 Gardner Islet – Gardner Islet is lined with vertical cliffs that drop to sandy ledges and large boulders. When snorkelling here you will encounter the smallest of the Galapagos fish: garden eels, snake eels, blackspot morays, pufferfish, scorpionfish, and red-lipped batfish. The area also has an abundance of fish including schools of snappers, creole fish, king angelfish, butterflyfish, jacks, large pufferfish and a variety of sea urchins and sea stars.
Punta Suarez on Española Island – The trail is about 2 miles long and the walk takes about 2 hours. A geyser near the trail sprays water some 75 feet into the air. This is one of the most popular landing sites in Galapagos. The highlights include: sea lions near the landing place, sometimes to be seen body-surfing in the large breakers; large marine iguanas, with red-coloured males in the breeding season; oystercatchers; blue-footed and Nazca boobies; Galapagos hawk; Galapagos dove; swallow-tailed gull; red billed tropicbirds in flight; and three species endemic to Española – waved albatross (present only from April to December), Española mockingbird, and Española lava lizard.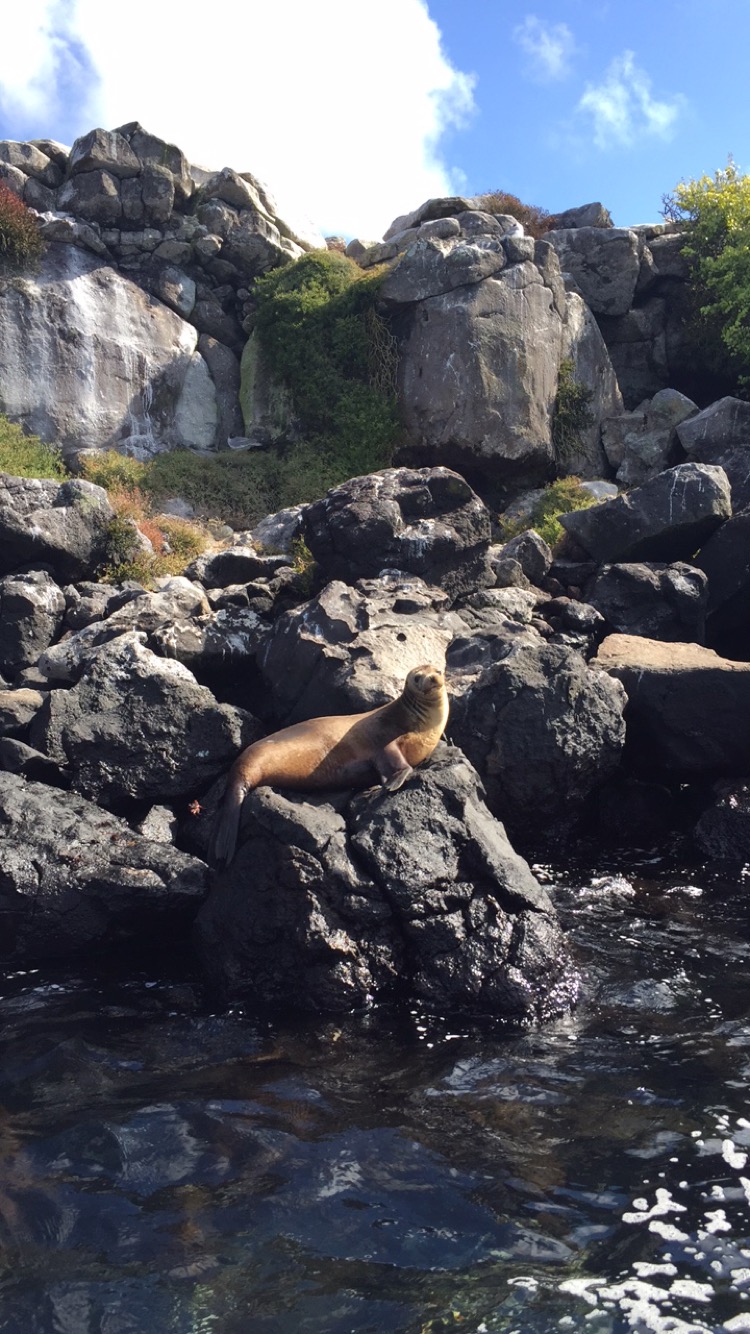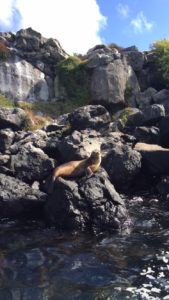 There are three Darwin´s finches: the small ground and warbler finches, and the large cactus finch (which is found only here and on Genovesa).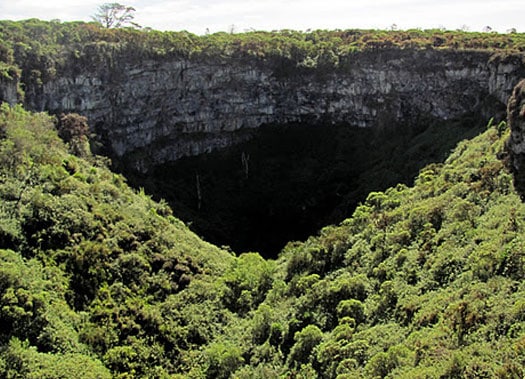 Twin Craters on Santa Cruz Island – The Twin Craters (los Gemelos, in Spanish) are actually not craters. These impressive holes were formed by magma (lava) domes which hardened on the outside but continued to flow on the inside, leaving huge but empty chambers that collapsed with the passing of time, creating this breathtaking scenery that resemble two pit crates. The twins are located in the highlands of Santa Cruz Island – one to each side of the main road – and are surrounded by lush and green forests, dominated by the endemic Scalesia plants. It is possible to walk along the rim of the craters to better appreciate the magnitude of the holes as well as the local flora and fauna. This is also one of the most likely places to observe the endemic short ear owl of the Galapagos.
Sound like an amazing trip? I hope someday you get to experience it too!