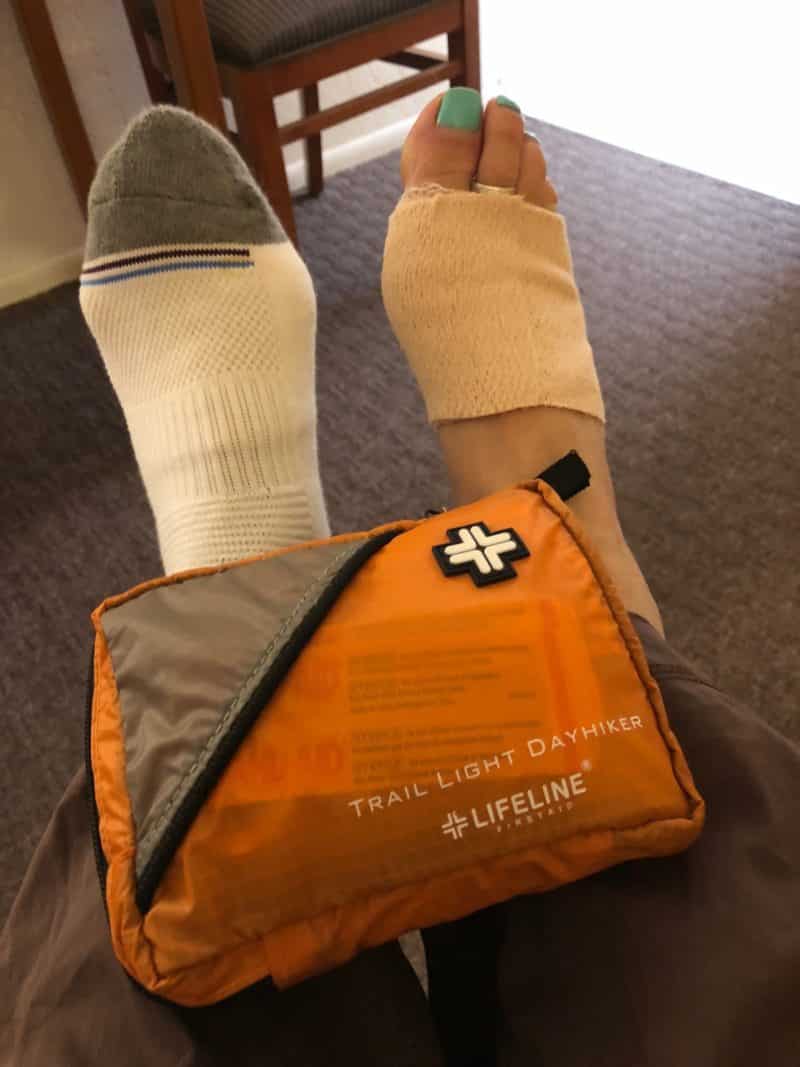 Regardless of where you're traveling, first aid skills are important. When traveling outside your comfort zone, there may be unexpected issues along the way. To stay safe while exploring the unknown, knowledge of medical care can be an essential part of the journey. 
What Is First Aid?
First aid is a type of emergency medical care that is used when a person is injured or ill. First aid is not the same as providing full medical treatment and is only designed to be used in an immediate emergency situation. 
Understanding how to use first aid skills can be a life or death situation. Regardless of the destination, travelers should have first aid training. This can prevent potentially serious conditions from becoming worse.
First Aid Questionnaire For Travelers
When assembling a first aid kit, a few questions can make packing easier. 
1.) Does anyone have a prior medical condition? Before traveling, it's important to know if anyone you will be with has prior medical conditions. These conditions can include certain allergies, cardiovascular issues, asthma, autoimmune diseases etc. If medicine is needed, back-up or extra medication may be necessary.
2.) How old is everyone? If children are traveling, extra supplies may be needed. Band-aids, antihistamine cream, antibacterial wipes, and gloves are always handy regardless of age. Some over-the-counter medications that may seem harmless may not be suited for children under a certain age. 
3.) Where are you traveling? Certain regions may have different health risks. The environmental and political climate should be taken into consideration when packing. Gauze, extra water, and eye coverings may be important to carry depending on the location. 
Travel Aid Items
The exact items needed for traveling will vary depending on the individuals and location. Certain supplies, however, can be helpful regardless of where you are headed. 
Ibuprofen or other over-the-counter medications. For scrapes and bug bites, pain relievers can help ease physical discomfort. Ibuprofen is especially helpful for conditions that involve inflammation. 
Surgical tape. This is handy for multiple reasons. Surgical tape is a strong, sticky, adhesive that can help keep gauze in place for possible wounds. Small rolls of surgical tape can often be purchased at drug stores or supermarkets. 
Hydrogen peroxide. This is a powerful tool to help disinfect. Staying clean, especially in a medical emergency, is critical for the patient. Cotton balls and Q-tips can also help keep wounds or scrapes clean.
Scissors. Scissors may be necessary for both packaging and bandaging. Certain bandages can be difficult to tear and will require extra support. Small, metal, scissors usually work if they are sharp enough.
The basics of first aid remain the same. Hand washing is imperative when handling a medical crisis. Hands should be vigorously scrubbed for no less than 30 seconds. Assessing the scene to make sure you are out of harm's way before trying to treat the injured is also a crucial point. If you are not safe, putting yourself in danger may make the situation worse. 
Conclusion
First aid is more than just carrying a kit. To properly understand how to treat an individual, further training is recommended. Through training, multiple strategies can be learned for future traveling.