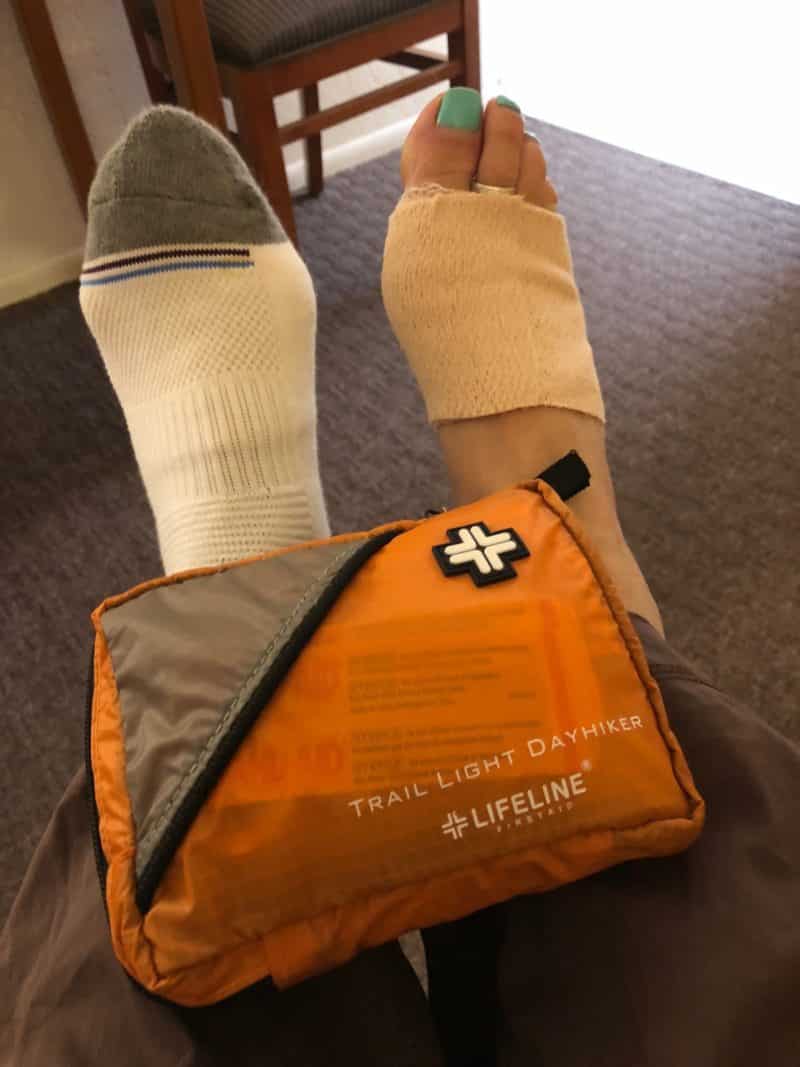 If you are preparing to travel, one thing that you should always pack is a small first aid kit. This first aid kit should include all of the essentials that you would need in an emergency. If you are traveling, you are likely unfamiliar with the area that you are visiting. This could present a problem if you had an emergency and needed help. It is always better to be prepared than to rely on others for help. Having a small first aid kit that is ready for use can keep you and your family safe. Here are some of the essentials that everyone should have in a small first aid kit when you get ready to travel.
Bandages and Gauze
Scraps and cuts are bound to happen to everyone at some point in a year. You never know when they will happen so it is crucial that you are always prepared. One of the most important things to include in a first aid kit is an assortment of bandages and gauze. These things can reduce and stop bleeding, which in turn can save your life. You can pick up a great assortment of these materials at a medical equipment store. You can pack this assortment of bandages and gauze in any first aid kit that you have.
Antiseptics
One of the main things you need to prevent infections from spreading is antiseptics. You can apply antiseptics directly to your cut or scrape and then cover with a bandage. It can help heal your wounds and prevent them from getting infected. If you are traveling into nature or into an unknown environment you are never sure when you can clean a wound correctly. Using this is a great preventative measure to protect yourself.
Burn Treatments
One essential first aid kit product that you must have is an ointment for burn treatments. Burns are a very common injury that can happen to anyone. It can happen in the kitchen of your own home, while sitting around a fire on a campout, or in a new and exciting place. Burns are completely unpredictable and can cause a lot of pain. If you do not have proper ointment and treatments ready to use, it can leave a serious burn on your skin and cause a lot of pain. If you have ointment, it can help your burn heal and relieve a great deal of discomfort.
Cold Compress
One of the best things you can use if you sprain an ankle or twist a joint is to use a cold compress to help reduce swelling and inflammation. If you plan on hiking or traveling in areas that you are not familiar with, it is very easy to twist an ankle or sprain a muscle. Using a cold compress for about ten minutes can have an immediate effect on your body. It can act as a relief until you are able to get help.
Insect Bite Management
As the warm weather approaches, one of the main things that you must worry about is insect bites. If you are going into a tropical environment or a warm location you should bring insect bite management supplies in your first aid kit. These things can make your vacation much more enjoyable and can prevent you from being bit by various bugs.
Sterile Gloves
If you are dealing with your own body or a family member, you may not need sterile gloves. However, emergencies are unpredictable. If you saw a stranger who really needed your help, you might need to offer them your first aid kit. In order to help them and keep yourself safe, you will need to use sterile gloves. If you have sterile gloves in your first aid kit, you will be able to help without worrying about body fluid transmission.
Rolled Bandages
Rolled bandages are an essential component of any first aid kit. Rolled bandages are important for helping with sprains, breaks, and major cuts. You can use a rolled bandage to help prevent movement of a body part and stabilize a joint. It can also help stop or slow bleeding for a serious cut or injury.
These components should be included in every first aid kit to help keep everyone safe from unexpected emergencies when traveling.