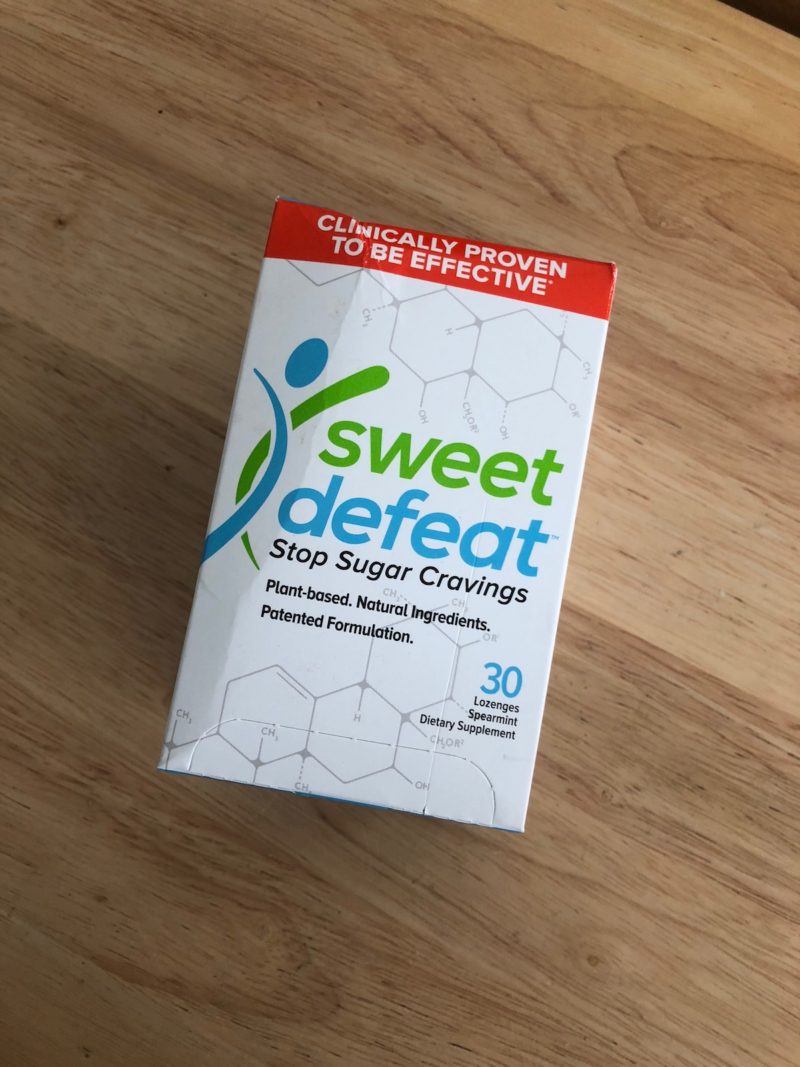 Just because summer is almost over, doesn't mean we give up on our bikini bods, right? Soon we will be going from shorts to squeezing into jeans for chillier weather so unless you want to buy a whole new wardrobe for fall, you're probably still going to be watching your weight and what you eat even though you won't be bearing so much skin. Fall brings its own set of health circumstances such as adding in heavier, more rich foods so it is important that we transition the smart and healthy way.
And guess what, with fall comes pumpkin spiced everything and the approach of the holidays means lots of sweets will be showing up on store shelves, soccer practice and even in the break room, . So, how do you watch what you eat when all this temptation is around you? I've got just the thing, Sweet Defeat!
Sweet Defeat is the only clinically proven, natural lozenge that stops sugar cravings in seconds. It helps you take control of your sugar cravings before they start controlling you. You see, as Sweet Defeat dissolves on your tongue, the patented formula binds to sugar-craving taste buds to suppress sweet taste and curb cravings in seconds so you won't give in so easily to those cravings.
What's in Sweet Defeat?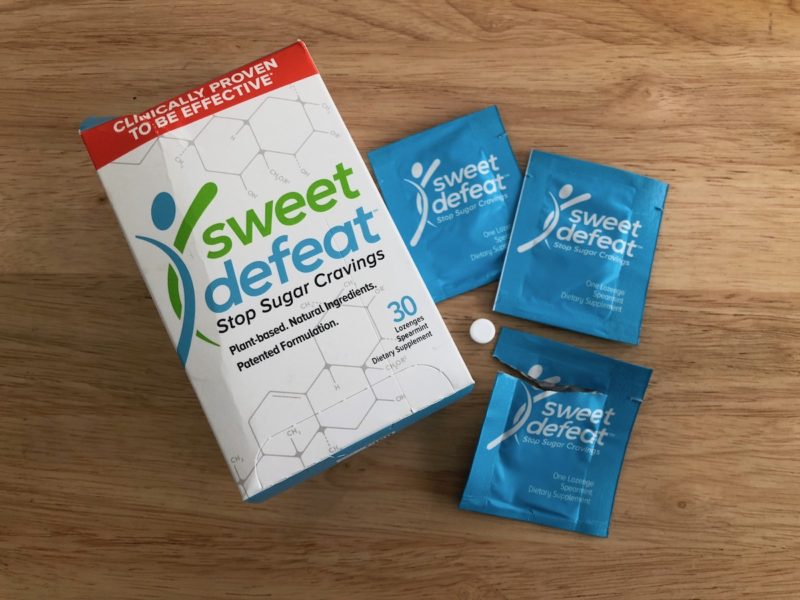 Gymnema Extract – The gymnema sylvestre leaf has been used for centuries by ancient cultures for its ability to block sweet receptors that cause sugar cravings.
Zinc – Works synergistically with gymnema to block sugar-receiving taste buds on the tongue.
Mint – Natural mint extract provides an added cool mint finish.
With Sweet Defeat's patented formula of natural ingredients, it starts to work in seconds. This way, you can keep your mornings healthy, curb midday cravings before and after lunch, skip dessert, or get help keeping it to just one bite and even avoid unhealthy late-night snacking. No more fleeting will power and guilt, just a natural way to fight cravings!
You see when you consume sugary foods and even carb heavy food such as bread and pasta that turn to sugar in your system, the body, in a sense, becomes addicted and keeps craving more. With Sweet Defeat, you can break that cycle once and for all!
I love that Sweet Defeat is an all-natural way to curb cravings. And it really works! It's so easy to have on hand and use as needed to give you that "strong will" when you need it most with no side effects or addiction forming ingredients. Just honest to goodness help when you need it in a convenient tablet! Keeping you not only trimmer, but healthier as you won't be consuming those bad-for you foods and making wiser choices, keeping you on track and helping you reach your goals more quickly!
So are you ready to take on fall and keep your bikini bod through to next summer? Then be sure to get your Sweet Defeat by clicking here today! Be sure to go to the link and get 50% off your first box when you apply the promo code on the page.
Follow Sweet Defeat on Twitter and Facebook to stay in touch!