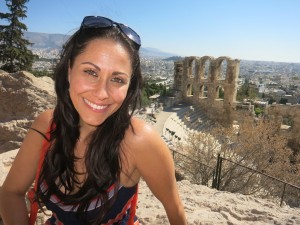 When people plan their vacations they often go online for suggestions. They could be anything from the best places to visit in Italy to holidays on a limited budget. If you're looking for the perfect vacation spot, consider traveling to one of Europe's many beautiful islands. Some major examples include Iceland, Malta, Crete, Sardinia, and Cyprus. Each one has its own unique charm, and there's a hotel to suit every taste and preference.
But with so many options available, how do you choose the right one? Fortunately, we've put together 6 tips to help you find the best hotel for your European island getaway.
Check The Amenities
Amenities are defined as a desirable or useful feature (or facility) of a building or place. When it comes to hotels, amenities can range from a pool, gym, or spa to in-room features like coffee makers and microwaves. Some hotels offer complementary breakfast while others have world-renowned restaurants on site. There are also practical features such as having room service or Wi-Fi.
When comparing hotels and prices be sure to compare like for like (including the amenities) so you can find the best deals. If you are planning to visit the islands in the English Channel, specialist websites can help you find luxury Guernsey hotels with pools as well as options for family holidays, beach hotels, and short breaks. You can find out which hotels offer spa facilities or rooms with pool views, and search by dates, rooms, numbers of travelers, and vehicles.
Consider Your Budget
Your budget will be an estimate of how much money you can afford to spend on your trip. It's important to have a budget because it'll help you narrow down your choices and find the perfect hotel for your needs. 
You don't want to overspend on your accommodation and end up cutting corners elsewhere – or to run out of money while you're away. There are plenty of great hotels in every price range, so do some research upfront to find one that fits your budget.
Compare Prices And Seek Discounts
The price of a hotel room can vary greatly depending on the time of year and the demand for rooms in the area. It's always a good idea to compare prices on different websites before booking a room. There are a number of price comparison websites that can be used for this purpose, such as
Kayak

Trivago

Priceline

Hotels.com

Booking.com
You should also look for discounts that may be available. Many hotels offer them for AAA members, seniors, government employees, and members of the military. You may also be able to find coupons or promo codes online that can be used to get a discount on your hotel room, or through using a rewards credit card.
Let Others Help You
Personal recommendations from friends or family can be very helpful. If you know somebody who has been to the island you're visiting, ask them for advice on where to stay. The same goes for colleagues – if you work with somebody who takes a lot of business trips or holidays, they may have some great insights on hotels in the area.
You can't always rely on personal recommendations because we often want different things. In those cases, it's important to do some research of your own. A quick Google search can reveal a lot about a hotel, and TripAdvisor Or Google Reviews are great resources for reading reviews from previous guests. They can give you an honest assessment about what was good – and what wasn't.
Book Well In Advance And Be Flexible
Book In Advance
One of the main reasons to book your hotel room in advance is to get the best price. Hotels generally start with their lowest prices and then raise them as the date gets closer, especially if they're located in a popular destination. Here are some additional benefits:
You can take your time to read reviews and compare prices

You will have a larger selection of hotels to choose from

You can request a specific room type or floor

Some hotels offer early booking discounts
Another reason to book early is to ensure you have a room at all! If you wait until the last minute, there is always the possibility that the hotel will be fully booked and you'll be left scrambling for an alternative place to stay.
Be Flexible
If you're flexible with your travel dates, you'll have a better chance of saving money. The cheapest days to stay in a hotel are typically Sunday through Thursday, with Friday and Saturday being the most expensive. This may not always be possible depending on when you're traveling, but if you have the flexibility, it's definitely worth considering. You can also save money if you go out of season, although the weather could be riskier as a result.
Check The Location
The location of your hotel is key when you're island-hopping in Europe. You want to be close enough to the ferry terminal or airport so you can easily get to your next destination. You also want to be far enough away from the hustle and bustle of the city center so you can enjoy some peace and quiet. Do your research and read reviews to find the perfect balance for your trip.
You'll probably want to be as close to the beach as possible. The last thing you want is to have to walk a mile just to get your toes in the sand. Also, check to see what else is nearby. Here are some key questions to consider:
Are there any restaurants or bars?

What about shopping?

Will your room have a sea view?

Will you be close enough to the attractions?

What are the crime and unemployment levels like?

Is there any construction work going on?
Hopefully, these 6 tips have helped you know how to choose an awesome hotel when visiting European islands. In return for some time and research, you'll be able to find somewhere special. It will be the perfect base for the whole family and the source of many happy memories.