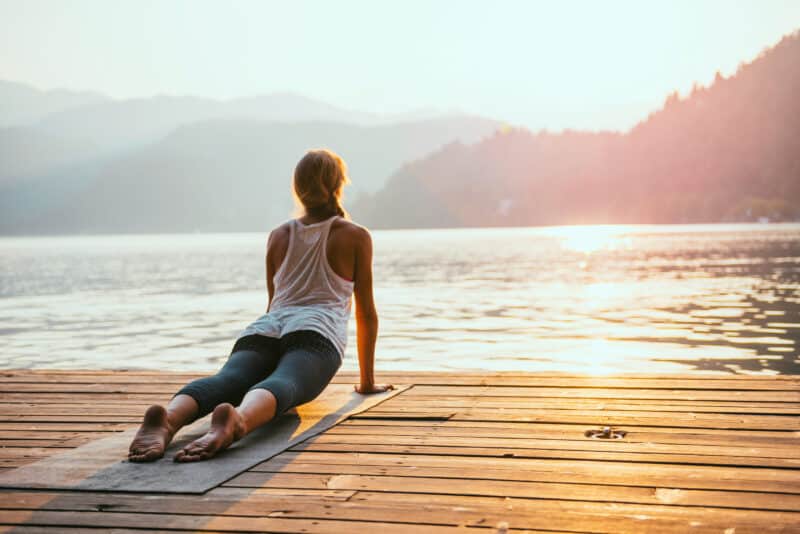 If you do not make the right decisions about your health, you might have a rough time in your senior years. That is why you need to deeply consider taking the health steps discussed in this article to ensure that you age like fine wine.
Consume a Balanced Diet
The number one consideration to make regarding your mental and physical well-being is the type of food you consume. A diet packed with vitamins, fiber, and minerals will make people confuse you for a younger person because of its positive impact on your skin. As you age, you will experience a gradual loss of muscle mass. The best way to deal with that is by increasing your protein intake. Additionally, it is recommendable for anyone aged 50 and above to include an omega-3 supplement in their daily meals. Think of adding more fruits and vegetables to your diet to help boost your heart health.
Stop Smoking and Reduce Alcohol Intake
Substance use affects your health negatively, no matter what age you are. If you have been smoking and drinking alcohol, now is the time to stop. Quitting cigarette smoking is not an easy undertaking, but you can do it with help from your primary care physician and a solid support group. Doing so can help you preserve your lung and heart health. As for alcohol, it is advisable to reduce consumption wherever possible. This can help make sure your liver remains healthy. In addition, quitting smoking and reducing your alcohol intake can help reduce signs of premature aging.
Physical Activity
Nothing says better mental and physical health than hitting the gym once in a while, whether in your early or late years. However, some of the workouts may be hard for you as you become a senior. Therefore, it is wise to consider going for simple exercises but ensuring you remain as physically active as possible. Indulging in a workout ensures your metabolism is effective. Regular exercise can boost your mood and act as a stress reliever. Lack of exercise can also affect your bedroom performance. However, low testosterone levels and high chances of developing chronic diseases have been ranked as underlying causes of ED in men older than 60.
Regular Medical Checkups
Regularly seeing your doctor is an essential health step to take as you approach old age. Regular checkups can help identify any health issues in their early stages or even before they start to develop in your body. The number of times you go for checkups depends on a few factors, including family history, age, existing conditions, and lifestyle. Moreover, you should consult your health practitioner in case of any suspicious or concerning symptoms. Your doctor is better positioned to tell you when and how often you should visit them for a checkup.
Increase Water Consumption
You may not be aware, but water plays an integral role in your general well-being. Besides keeping you hydrated and energized, water makes your skin smooth and makes it look younger and healthier. Nonetheless, the amount you consume depends on your thirst, how much you sweat, how often you empty your bladder and bowels, and your activity level. Medically, it is recommendable to consume at least eight glasses of water every day.
Consider Health Insurance
Chronic illnesses can affect people regardless of age, but the likelihood of developing one does increase as you age. Fortunately, there are many organizations that offer health insurance. One of them is Medicare, a program that provides healthcare to people with ailments of any age, qualifying disabilities, and who are 65 years old and above. Don't discount the benefits of investing in a Medicare plan so you can continue to care for your health as you age.
Gracefully aging is a desire that many people have. Nevertheless, it is not as simple as it sounds. You must be prepared, especially health-wise, to ensure you enjoy your old age in the right mental and physical state. Follow the above tips keenly, and you will have something to smile about in your retirement years.