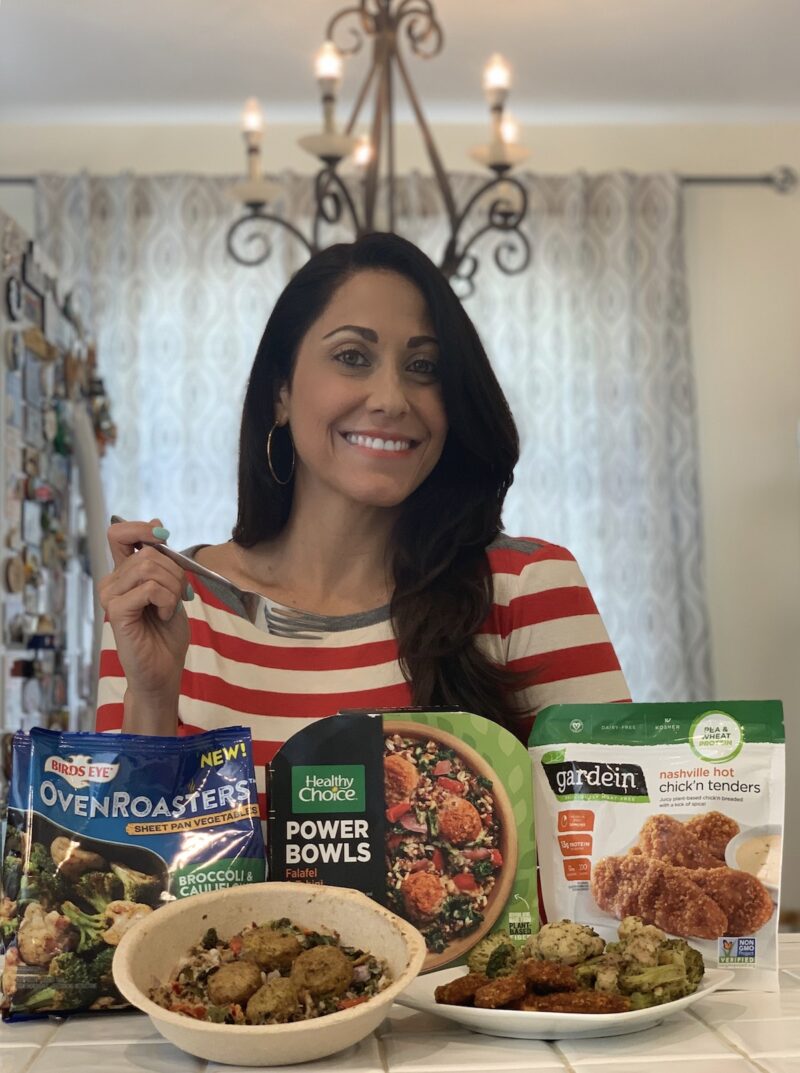 *This post is sponsored by BabbleBoxx.com on behalf of Conagra Brands
Fall is here, the kiddies are back in school and schedules have gone from popsicle by the pool to packing lunches and prepping time saving meals. But you also wanted to try and turn over a new leaf, so to speak, this fall by adding some meatless meals into your weekly menus. However, time  and money seem to be a bit of a factor, not to mention, meal inspiration.
Well, I've got a bunch of great brands and products that will not only save you time and money this meal prepping fall, but it will satisfy the hungriest of carnivores without sacrificing flavor!
Birds Eye OvenRoasters™ Sheet Pan Vegetables Broccoli & Cauliflower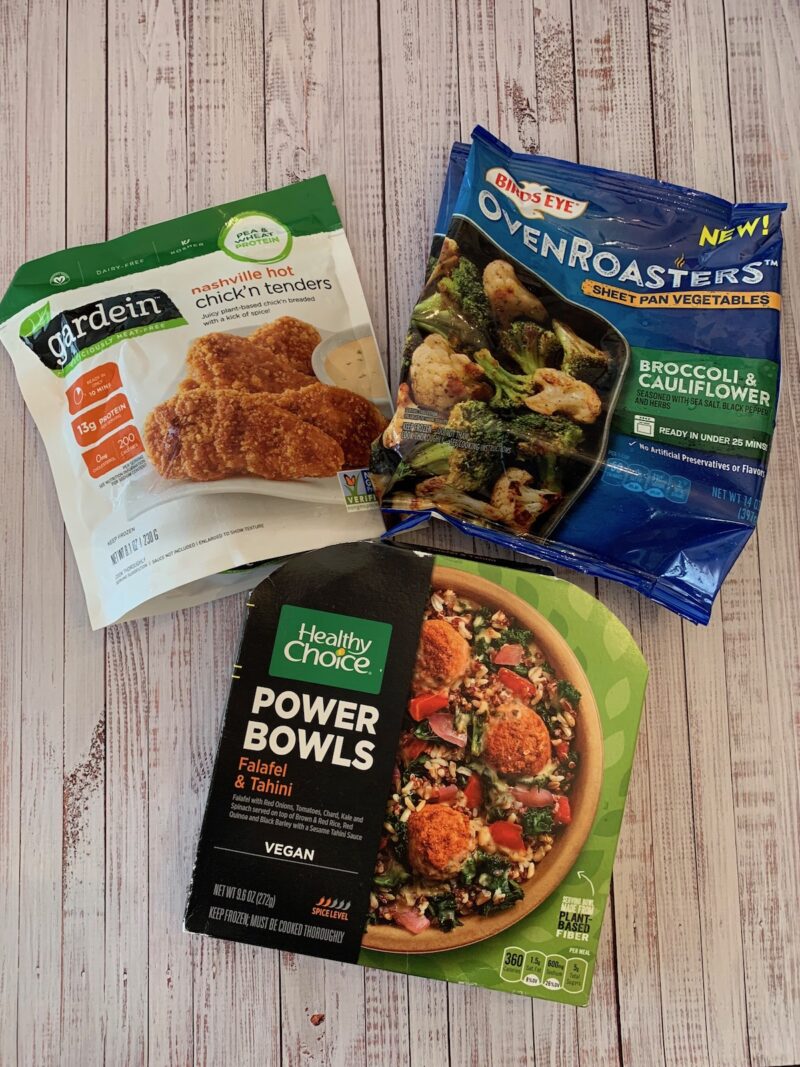 We all try the best we can to get our 5 servings of veggies in. Sometimes we succeed and sometimes we fail but with Birds Eye, they help make a serving or 2 very simple!
Birds Eye OvenRoasters™ Sheet Pan Vegetables make roasting vegetables easier than they have ever been before. These veggies are perfectly pre-seasoned to allow for deliciously crispy texture right on your single sheet pan. Simply roast in oven, ready in under 25 minutes with no artificial preservatives or flavors. How great is that?
No more cutting, washing, prepping and cooking! Eliminate a good 30 minutes of time in the kitchen by just popping these super convenient veggies right in the oven when you get home!
As the leader in frozen vegetables, Birds Eye has worked tirelessly to make vegetables irresistibly delicious for nearly a century. And they continuously make them easier to buy, store, prepare, and serve. It's good to eat vegetables. So they make vegetables good to eat.
Ok, so what should you serve with these tasty veggies? How about some flavor packed un-chicken?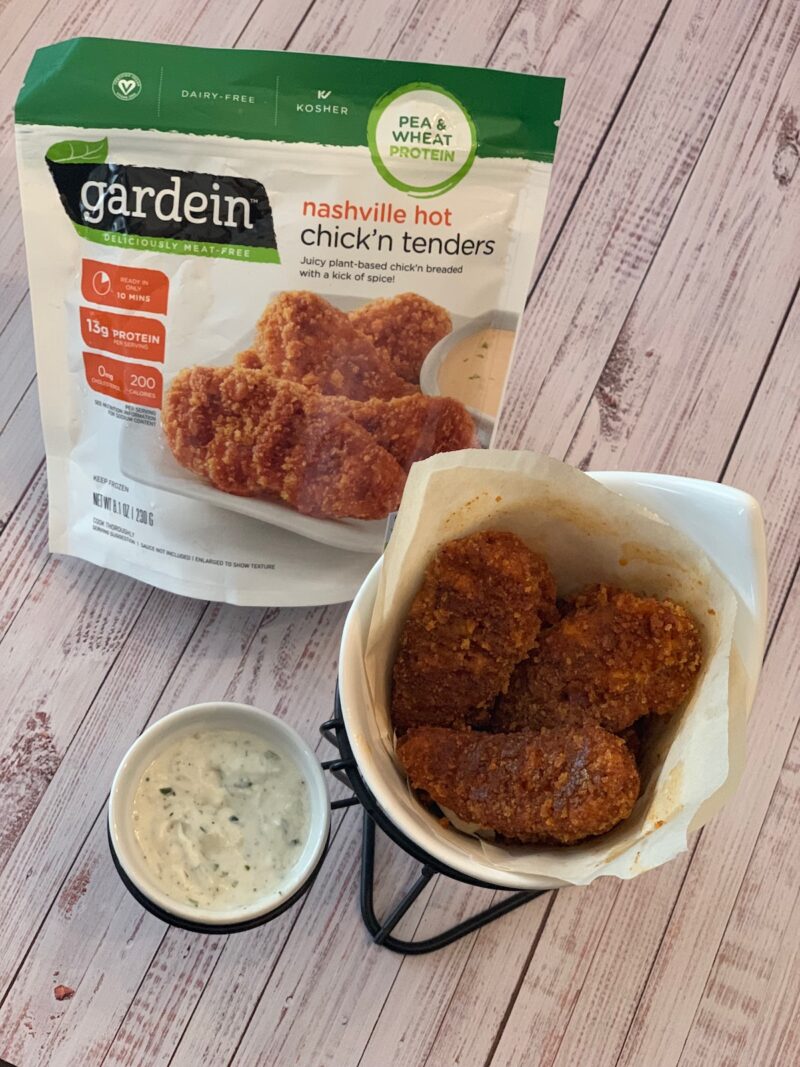 Gardein Nashville Hot Chick'n Tenders
Yep! I've been a HUGE fan of Gardein since day 1 and they are always rolling out super delicious meatless options from chicken to fish, burgers to crab cakes and now, just in time for Fall sports, their meatless hot chick'n tenders are on point!
Juicy plant- based chick'n breaded with a kick of spice! Now with their proprietary Pea + Wheat protein, Gardein has brought a whole new wave of inspiration to the kitchen! Always certified vegan, non-GMO, dairy free, and kosher.
Powered by plants, these plant-based protein meatless tenders are always free of artificial colors & flavors, preservatives, cholesterol, trans fats, PHOs and MSG.
I love the wide variety of meatless options Gardein offers as well as their commitment to quality. Perfect for quick weeknight meals as well as to serve up at your next tailgate!
Ok, so we have dinner covered. What to pack for a quick and easy lunch?
Healthy Choice Vegan and Vegetarian Power Bowls Falafel & Tahini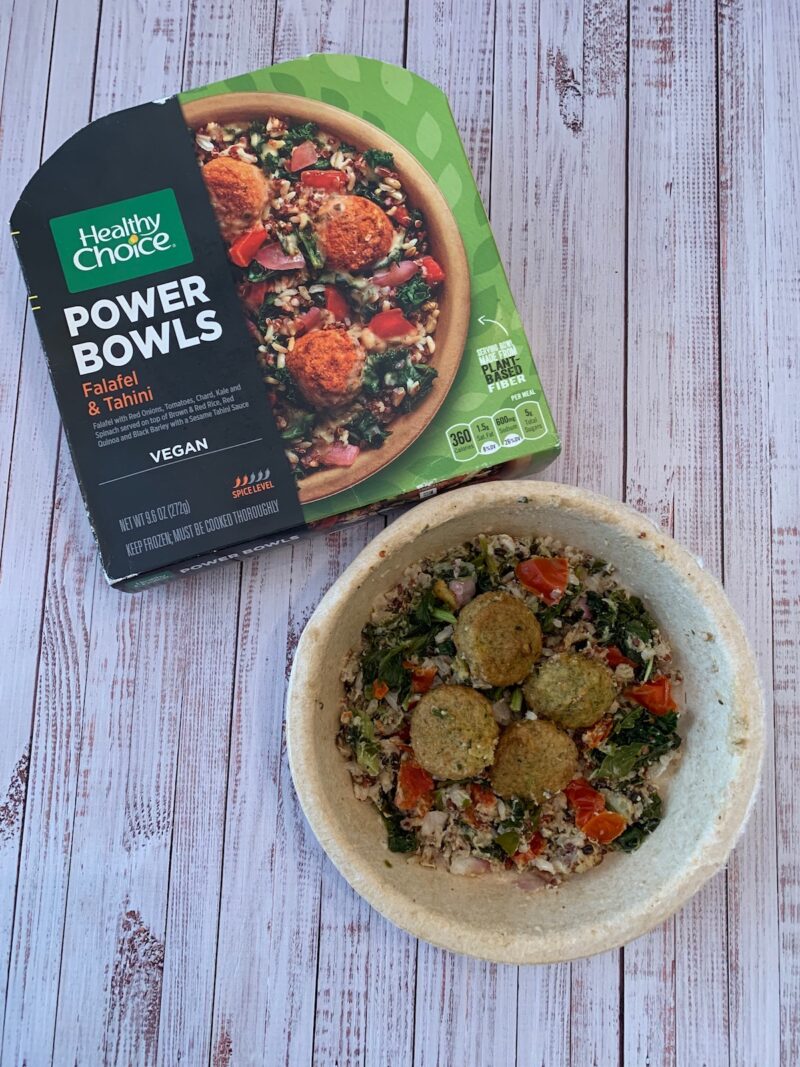 Pack and enjoy a vegan lunch with a Mediterranean kick. Crispy falafel, red onions and tomatoes combine perfectly with a creamy sesame tahini sauce, all on top of a nutrient-rich assortment of whole grains and leafy greens, like red quinoa, black barley and kale. Bring some POWER to your table!
Filling, satisfying and full of flavor, save time at the drive through or slapping together a bland sandwich and instead, kick up your feet and relax with a yummy lunch from Healthy Choice!
I hope these products help make your hectic fall schedule a little easier and tastier!