*This is a sponsored post written by me on behalf of Vons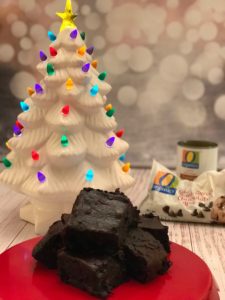 The holidays are here! While it is billed as the most festive and wonderful time of the year, the holiday season can be quite stressful. Busy schedules, large shopping lists, hosting friends and family and lots of cooking and baking. It's enough to make you as kooky as an overworked Christmas elf!
That's why I love my neighborhood Vons. It's not only close and convenient, Vons is my one stop shop for all my holiday needs and ingredients as they not only stock high quality, affordable products, they also have a terrific line of more than 400 organic products that are my go-to all year round.  Their O Organics® line is available in the Los Angeles area exclusively at Vons stores. They offer a wide variety of USDA-certified organic products that are available at a great value. Vons store believes that great-tasting organic food should be available to everyone and sold at a great value.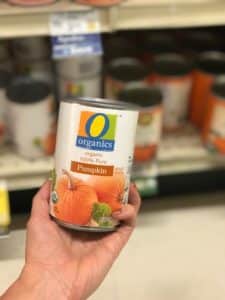 While I buy my O Organics products at my local Vons store, you can also find them at all of the Albertsons Companies family of stores, including Albertsons, Safeway, Jewel-Osco, Pavilions, Randalls, Tom Thumb, Shaw's, Star Market, United Express, United and Carrs/Safeway. So be sure to visit here to find a store near you and discover more meal prep tips and recipe ideas.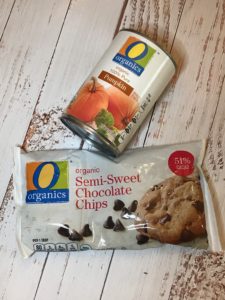 Did you know that Vons delivers too? How perfect over this busy holiday season! If you're interested in trying Vons store grocery delivery this holiday season, Vons wants to give you savings on your 1st order! Free Delivery on your 1st order or $25 Off + Free Delivery on your 1st order when you spend $100 or more. Be sure to enter promo code: SEASONSEATINGS at online checkout. Order by 1/14/18.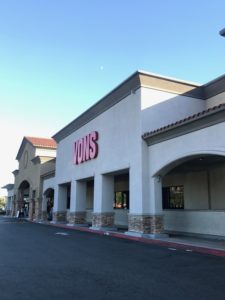 Plus, I love using the handy dandy Vons app for easy in store-navigation, info on sales and coupons!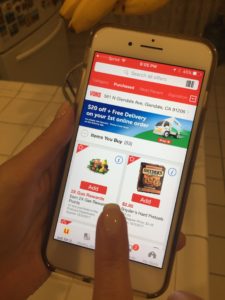 And as a holiday gift from me to you, here is a super simple, time saving holiday treat recipe featuring Vons O Organics products!
Ooey Gooey Chocolate Pumpkin Brownies
• 1 can O Organics 100% Pure Pumpkin Puree
• 1 box brownie mix of your choice (I used a gluten free mix)
• 1/2 cup of O Organics 51% Cocoa Semi Sweet Chocolate Chips
Preheat oven to specified temperature on your brownie mix and grease your brownie pan.
Mix all the ingredients in a medium sized mixing bowl until fully incorporated.
Pour your pumpkin brownie mix into your greased pan and bake brownies as per box instructions.
Allow to cool, cut and enjoy!
Happy Holidays!!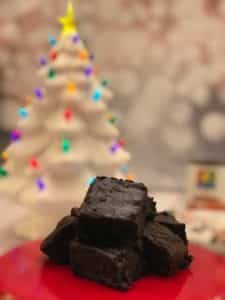 *This is a sponsored post written by me on behalf of Vons