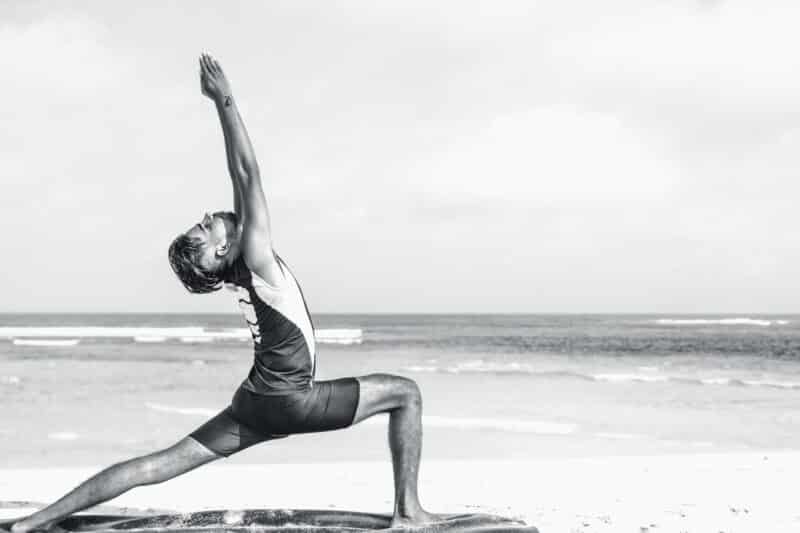 Are you about to attend your first yoga session? You're going to need the right outfit. Read this man's guide to the best yoga clothes.
Did you know that yoga regulates the stress response? Consider signing up for a weekend class today.
Are you wondering what the best yoga clothes are? Not to worry! In this guide, we'll go over yoga clothes for men.
Want to learn more? Keep reading to find out.
Crew Neck Tee
You don't need to wear a lot of layers to a yoga class. A lightweight t-shirt's an excellent option. Find a shirt made out of cotton or another natural fiber. Pick a fabric that's quick to dry and moisture-wicking.
Your shirt might flip over your head if you're in a Downward Dog pose. Tuck the shirt hem into the waistband of your shorts or pants.
Tank Top
If you don't like to wear shirts when you work out, consider a tank top. You'll want to find a tank that stretches. Find a fabric that contains polyester. Make sure it's sweat-wicking.
A stretchy tank will help you see your body alignment and core. This way, you can easily fix your posture.
Workout Shirt
If you already have a bunch of workout shirts, you can wear these to your yoga class as well. They are a great option because they wick moisture away. Work out shirts tend to be lightweight and breathable.
Yoga Leggings
Feeling comfortable during yoga is the best feeling. That is why wearing comfortable wears is essential in order to have a beautiful yoga meditation. And yoga leggings will give you comfy and will definitely help you perform different yoga poses.
Fitted Shorts
Wear shorts for your next yoga class. Pick ones that have an elastic band around the waist. This way, they won't slip down if you're stretching your legs.
Some shorts are stretchy because they are a blend of polyester, spandex, and cotton.
With fitted shorts, you won't need to worry about adjusting them during the class. Some shorts have small side pockets.
Compression Shorts
Do you want a lot of flexibility but don't want to wear snug shorts during yoga? Consider picking up a pair of compression-lined shorts.
The liner in these shorts will improve circulation, bringing more oxygen to muscles. The liner can also reduce the risk of injury and moderate body temperature.
The top part of shorts is a blend of linen and spandex. This provides extra coverage, and they are stylish. Learn more about mens yoga shorts.
Capri Tights
Some men prefer to wear these flexible bottoms. Made out of spandex, they cling to your body, allowing for freer aerodynamics. You can also layer these with a pair of shorts.
Cuffed Yoga Pants
A pair of cuffed pants are close-fitting, but not as snug as leggings or tights. Your pants won't ride up when you move between poses because of the snug cuff.
These pants get made out of sweat-wicking material. You can get cropped ones that extend to your mid-calf or the ankle.
With these various yoga clothes, you can practice with ease and comfort.
Now You Know The Best Yoga Clothes
We hope you found this guide on men's yoga clothes helpful. With these tips, start building your own collection with the best yoga clothes.
Don't forget to save our site. This way, you won't miss out on any helpful resources.