*Thanks to Vons for sponsoring this post and helping us get through cold and cough season!
With all of the fun that Fall and Winter bring, this time of year also ushers in another season that is not so festive. Yep, cold and cough season is upon us. Boo, hiss! I know, it's not the bright side of the holiday season however, there are things we can do to get through it in the most comfortable way possible.
As much as being sick stinks, there is something to the comforts we seek out when we are. Curling up in comfy pajamas and catching up on guilty pleasure TV while drinking tea or Grandma's veggie soup is one many of us can agree takes the sting out of fighting a cold. All these sicky time traditions can help along with having the right medicine on hand.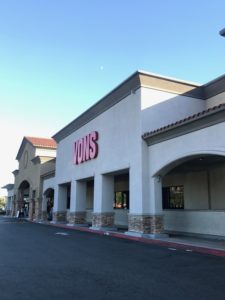 That's why I love shopping at my local Vons as they not only carry a vast array of fresh organic produce and products in their signature O Organics® line to help make grandma's yummy soup recipe, but they also carry their exclusive line of effective and affordable cold-fighting products known as Signature Care™. I buy Signature Care™ products at my Los Angeles area Vons, but you can also find them at all Albertsons Companies family of stores, including Albertsons, Safeway, ACME Markets, Jewel-Osco, Pavilions, Randalls, Tom Thumb, Shaw's, Star Market, United Supermarkets, Market Street, Albertsons Market and Carrs/Safeway. Always easy, convenient, affordable and with all the varieties of products I need!
Signature Care products provide the same effective relief that national name brands do, but at a better value. Same great medicine at a fraction of the cost because Signature Care products contain the same active ingredients & are subject to the same manufacturing standards mandated by the FDA as national brands. Plus all of the Signature Care products are pharmacist recommended.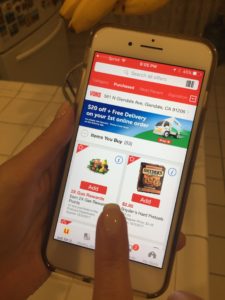 Sold exclusively at Vons, they all come with a 100% satisfaction guaranteed or your money back promise. That's why I always keep Signature Care Cold/Flu Softgels Day/Night Combo Pack as well as Signature Care Cough Honey Lemon Drops in my medicine cabinet. It's important to have them on hand when that sneaky cold makes its way into the house.
So with all the organic products available to whip up your favorite sick time meals and remedies along with the Signature Care line, Vons has you covered this upcoming cold and cough season. Get back to healthy faster so you can get back to enjoying the best parts of the season!
And as a bonus, check out this yummy cold and cough season recipe! All ingredients easily found at Vons!
This is a sponsored post written by me on behalf of Vons.