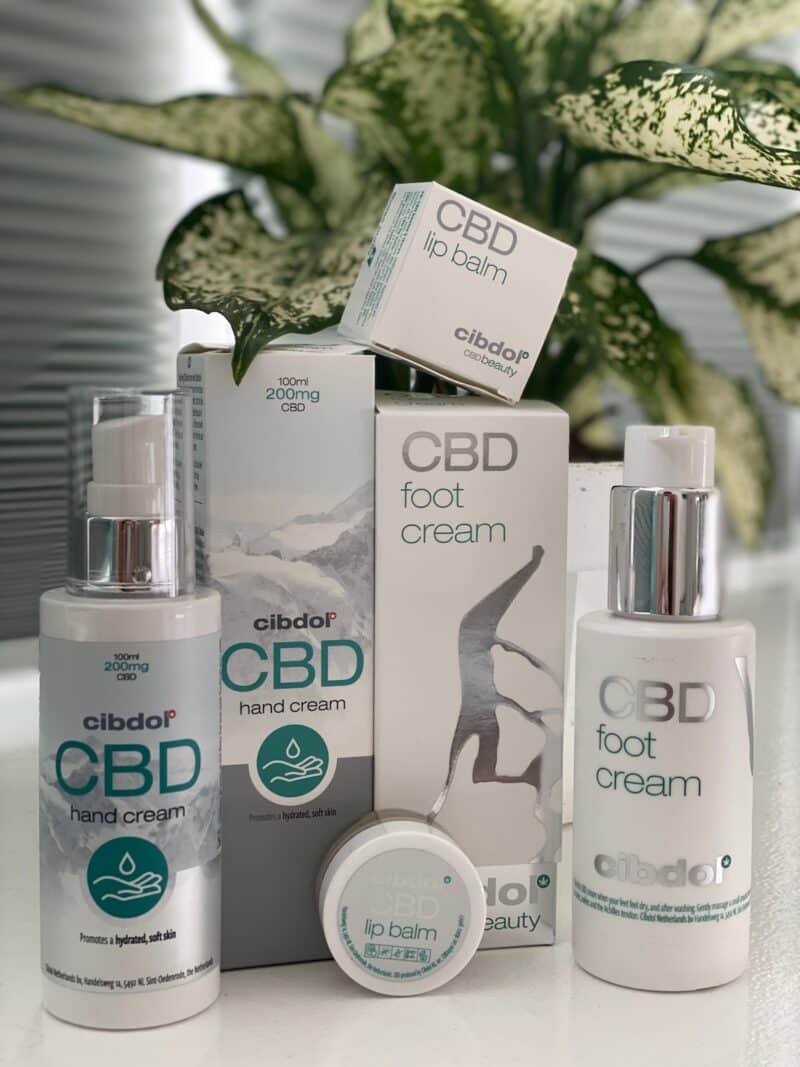 We can all agree that CBD has taken the health and wellness industry by storm. And for good reason! CBD has a wide variety of health benefits from everything from pain management to stress and helps everyone from adults to pets. Plus, CBD can be found in many forms from oils to gummies, topicals and tinctures.
That's why I love Cibdol CBD products! Cibidol is a swiss CBD product line that uses only the highest quality ingredients and makes sure all of their products are held to swiss standards, the best in the world for the health and beauty industry. Made of the finest grown hemp in Europe, are available in a wide range of concentrations to balance your body.
Created from some of the finest grown hemp in Europe, Cibdol CBD Oil is one of the highest quality organic CBD oils available on the global market today. Drawing on a combination of years of experience, traditional organically grown materials, and the latest scientific processes, we ensure that Cibdol remains the best of the best.
All of their oils are 100% natural. They do not allow the use of any pesticides, fungicides, herbicides, chemical fertilisers, genetically modified products or growth hormones are used anywhere in our production process – just as Mother Nature intended. Plus they are all made in Swiss laboratories and have normalized extensive testing to create only the finest CBD product on the market today.
Not only is their hemp extremely clean, but it has also been selectively and naturally bred to ensure that its CBD content far outweighs that of normal hemp – boosting the power and purity of Cibdol oil.
All of their CBD oil is lab tested, from seed to shelf. They test for CBD content, other cannabinoids, contaminants, dangerous bacteria and mould and funguses to ensure both safety and quality.
In addition to their incredible oils, they offer a wide variety of creams, supplements and even beauty products that are held to the same standards as their oils. In fact, my favorite products are:
CBD Hand Cream and Foot Cream- Given how in-demand our hands can be, creating the perfect hand cream is no small task. However, with CBD as their foundation, they have carefully formulated a unique blend of ingredients to provide the best possible care. Allantoin is a natural plant extract that soothes, protects, and restores the skin. Helianthus annuus seed oil penetrates deep to nourish and strengthen the skin barrier. Finally, vitamin A works alongside CBD to moisturise skin and leave hands feeling silky smooth.
CBD Lip Balm – Do you experience dry and flaky lips? If so, their CBD Lip Balm is the solution you've been eagerly awaiting. Their unique and natural formula combines an array of ingredients that transform dry lips into plump, moist, and soft lips that will leave you feeling visually stunning and confident.
Their CBD Lip Balm won't just help to fix these issues, it will take the feeling of your lips to a whole new level, gifting them a luscious and full appearance. This is what your lips dream about during cold, windy nights and sweltering summer days. The product incorporates only premium natural ingredients to suit those who truly love and care about their body. Their formula of CBD, caprylic and capric acids, cera alba, and mango seed butter enhances cell turnover, is loaded with antioxidants, and takes hydration and lip texture to new heights.
Packed with the same gold-standard CBD as their oils, CBD creams calm and soothe your body when it needs it the most. There is, however, a secret ingredient that makes their creams a cut above the rest. Using the protective qualities of liposomes, their creams penetrate deep into the skin, complementing the reassuring embrace provided by cannabidiol.
Liposomes deliver active ingredient CBD past the intestinal membrane into the tissues and cells that need it, without interference. This allows for a more thorough course of skin nourishment. CBD is appearing in more supplements and creams on the world market, but many are inefficient. Cibdol CBD is fully extracted from organic hemp to support healthy skin from seed to salve.
Aczedol soothes the symptoms of acne with the anti-inflammatory and antibacterial functions of CBD. This herbal formula provides relief for acne sufferers, without the harsh chemicals found in other acne creams.
Soridol combats the different triggers and painful itching associated with the autoimmune inflammatory disease psoriasis. This cream encourages healthy cell communication with ingredients CBD, Vitamin A and more.
Zemadol CBD eczema cream is formulated with ingredients including GLA essential fatty acids to promote autoimmune health and normal cell growth to nourish skin with atopic dermatitis.
So are you ready to experience the Cibdol difference? Check out their website now!