*This post was sponsored by the Carton Council as part of an Ambassador Activation for Influence Central and all opinions expressed in my post are my own.
The holiday season is upon us and soon we will be hosting family and friends for Thanksgiving, decorating and throwing holiday parties, baking and sharing cookies as well as wrapping and unwrapping all sorts of gifts. What do all of these things have in common? Well, each will involve all sorts of recyclable products! From broth and milk cartons for cooking and baking to assorted drinks throughout the season, the Carton Council wants to remind you that the color of the holiday season should always be green!
That's why I'm excited to help promote America Recycles Day on November 15th . It serves as a great reminder that food and beverage cartons can and should be recycled and just before the busy holiday season, it's great timing!
Cartons are used to package items on the shelf, like soups, broths, milk and non-dairy milks, juice, beans, coconut and other waters. Even products like wine and tomatoes come packaged in cartons. All of which are used over the holidays in cooking, baking and party hosting.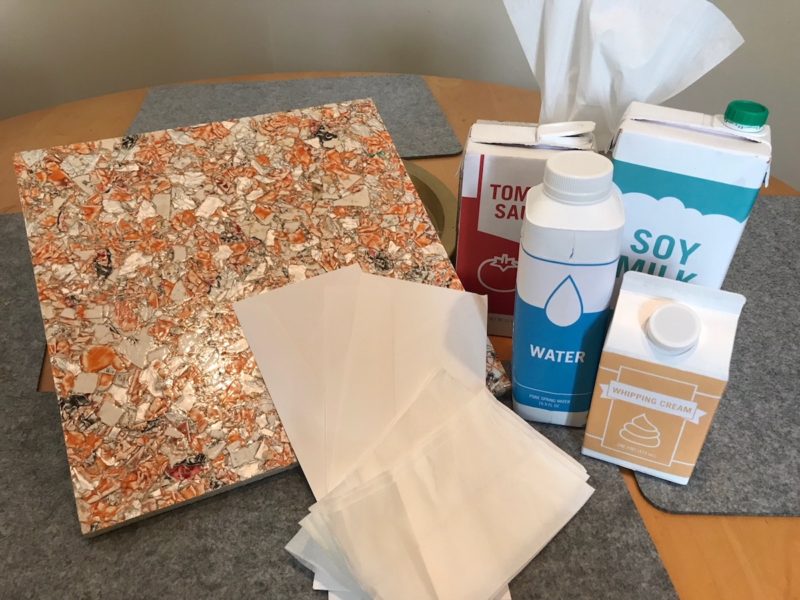 The great thing is that recycled food and beverage cartons go on to become other paper products or chemical free environmentally friendly building materials. In fact, by recycling food and beverage cartons, you are actively helping to reduce litter and keep our environment greener. With every carton you recycle, you're helping keep our environment greener by conserving our resources, reducing landfill waste as well as saving energy.
However, it is important to remember that when recycling cartons, simply place them into your recycling bin or cart, it's that easy. No need to rinse, as long as it is empty, it is okay to place in your recycling bin. Caps can stay on and there is no need to crush cartons, as they are recycled more efficiently when left in their original shape. There's no need to sort, especially after a wild holiday gathering as it's easy as 1-2-3!
What should you be looking for when it comes to recyclable cartons? There are two types:
Aseptic (also called shelf-stable) are comprised of on average 74% paper, 22% plastic and 4% aluminum. They are found on grocery store shelves and are used for soups, water, milk, non-dairy milk, juice, beans, wine and nutritional shakes.
Gable-top (also called refrigerated) – contain about 80% paper and 20% plastic . They are found in the chilled section of the grocery store and are used to package milk, juice, cream and other beverages.
So this holiday season, start as early as November 15th on America Recycles Day and make the official color of the holiday season green!
About the Carton Council
The Carton Council of North America formed in 2009 and is composed of four leading carton manufacturers, Elopak, SIG Combibloc, Evergreen Packaging and Tetra Pak. Through a united effort, the Carton Council is committed to increasing the recycling of food and beverage cartons in the U.S.
Food and beverage cartons, made mostly from paper with a thin layer of plastic and sometimes aluminum, have become popular containers for food and beverage products as they are lightweight and compact, and have a low carbon footprint. With an average of 93% product and only 7% packaging, cartons use a low amount of material making them a very efficient packaging choice and help to preserve our Earth's precious resources. You can find cartons on the shelf, for things like soup, soy milk, water and even wine, or in the refrigerated section, for milk, creamer and juice.
Carton recycling is available to more than 62% of U.S. households in over 13,500 communities, and access continues to grow every day. To check if carton recycling is available in your area, you can use the zip code locator at recyclecartons.com, or check with your local program.