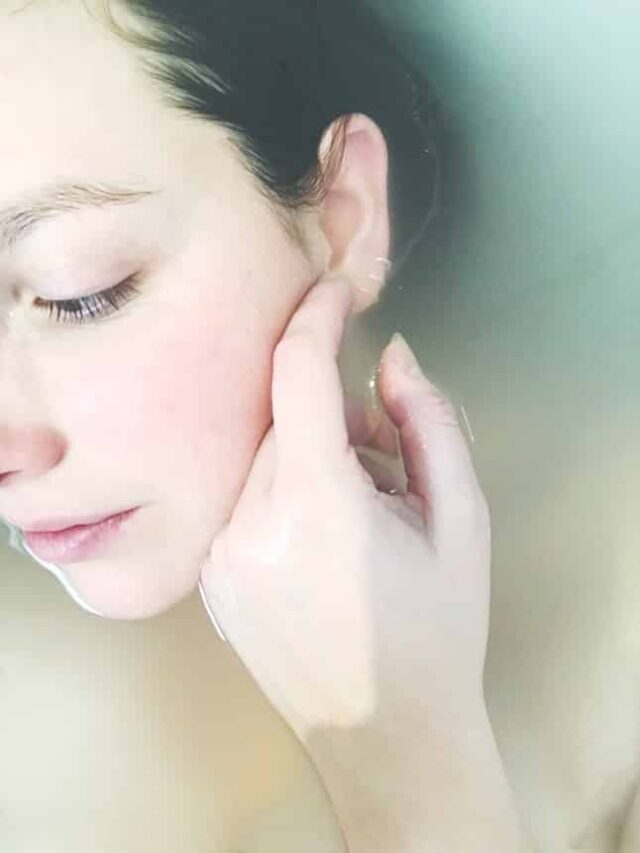 With seasons changing and summer leaving us, it is also a great time to change your skincare routine. The lightweight skin care products and makeup we use during summer should be switched and adapted to the fall weather changes. 
Keep reading to find out what you need to change in your routine to keep your skin healthy and fresh during colder weather.
How sun affects your skin 
We all know by now that the sun is not exactly our skin's best friend. Overexposure to direct sunlight, especially without sun protection, can be very damaging to your skin. Besides other negative effects on the skin, it is proven that the sun can speed up the aging process. It dries up the skin and makes smaller lines and wrinkles more prominent.
Therefore, when it comes to summer skin care, first and foremost is protection. The higher the SPF, the better. But bare in mind that creams and serums with sun protection factors are not reserved exclusively for summer. 
You should put them on daily, regardless of the season as they have anti-ageing qualities. In the summer they are an absolute necessity!
What to change after summer
The other factor for summer skin care is of course the heat. The skin requires more hydration but it should be lightweight as well. The heat makes us sweat more, produce more oil, and we really do not need some heavy creams, primers, or serums to clog our pores even more. 
With summer and heat over, these things change. Fall brings us chilly weather, colder and sharper wind, and dry air. All these things will affect your skin just as the sun and heat did during summer. 
Perfectly cleansed skin is a must
No matter what you put on your face after, if it is not cleansed properly, you are not doing anything good for it. For colder days it is very important to keep your skin moisturized and nourished.
Switch from your lighter summer face cleanser to something thicker and more moisture-locking. Choose according to your skin type. 
Hydration & Vitamin C
Serums, possibly hyaluronic acid-based ones and hydrating face masks are your best allies to combat the signs of the aging process. Keeping your skin deeply hydrated is very important after long exposure to the sun during summer days. 
After a couple of months of sun exposure, the best way to tone your skin is definitely something vitamin C based. Hiper pigmentation that can happen as a direct result of sunlight can be neutralized by vitamin C. You can also try taking supplements orally, to boost your system and collagen production from the inside out.
Establish a daily anti-aging routine
Daily routine should consist of at least a great cleanser, moisturizer, and possibly a Retinoic acid-based cream. If you want to keep it simple, you can use just this. But, an occasional hydrating skin mask or a few drops of serum, can do wonders for the skin.
Keep in mind that your diet, daily habits, and water intake have a great influence on your skin, so make sure you eat well and stay hydrated from the inside. 
Primers and makeup 
With summer over, we can use our bit more high coverage makeup products, darker tones, and overall play more with makeup. Lower temperatures are way better for your liquid foundation durability, but they are drying out the skin. 
So, the best way to solve this is to find a great anti-aging face primer. 
Keep in mind your skin type, and do not overdo it with greasy stuff, as it can clog your pores. The light primers and foundations we used during summer can be switched for something more moisturizing and higher coverage.
Bonus tip: regularly check your facial moles before applying makeup. If you notice any difference in their shape, size, or color, especially after summer, see your dermatologist. Healthy skin should be your top priority always.