*This is a compensated campaign in collaboration with Visit Bentonville and Acorn Influence.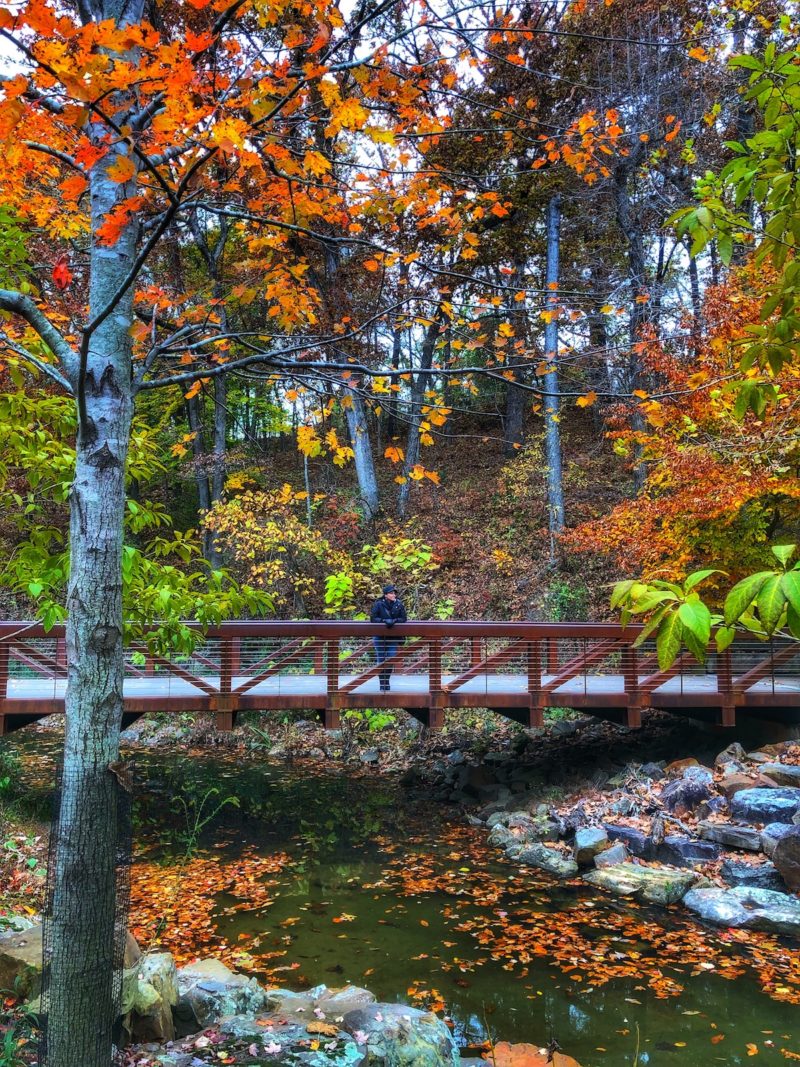 The American midwest is typically lost to avid travelers as most tend to frequent the coastal metropolises that pepper the nation. However, Bentonville is a hidden gem located in Northwest Arkansas, one that is seeing rapid growth in every aspect of its community. From art and culture to culinary and outdoor activities, Bentonville is taking all the best of what is found in a major city and bringing it to the heartland.
The first thing that comes to mind is, why Northwest Arkansas? Well, Bentonville is the home of Walmart, where Sam Walton began his empire ina 5 and 10 store on the town square many decades ago, now home to the Walmart museum. Today, Walmart is the largest retailer in the world and the world is coming to where it all started. Which is why this once small, quiet, midwestern town, is quickly becoming a hub for young families, the culture of cool and a great place to live as well as visit.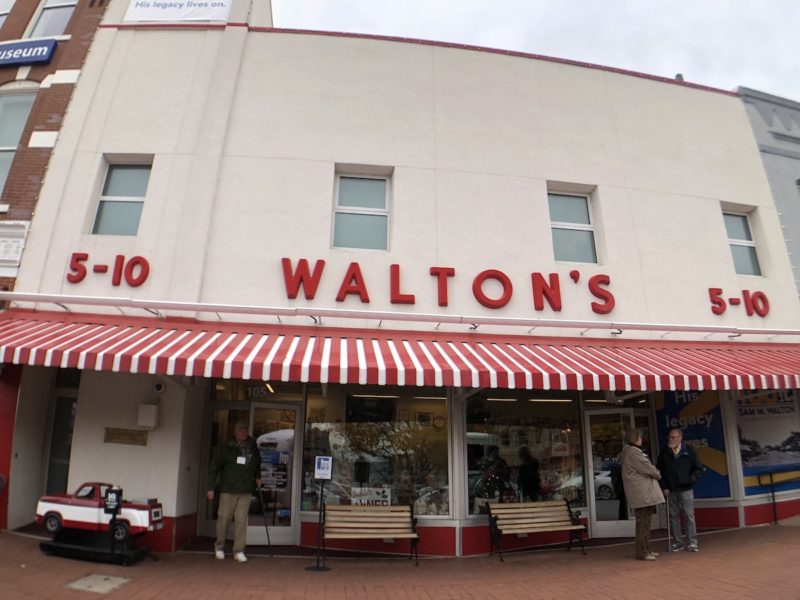 Ok, so where to stay in this American renaissance town? 21C, part art gallery, part chic hotel. Boasting a rotating art collection throughout the hotel, 21C Bentonville also has a great restaurant and bar, The Hive, as well as top notch accommodations as well as their fleet of penguins that love to make their way around the property!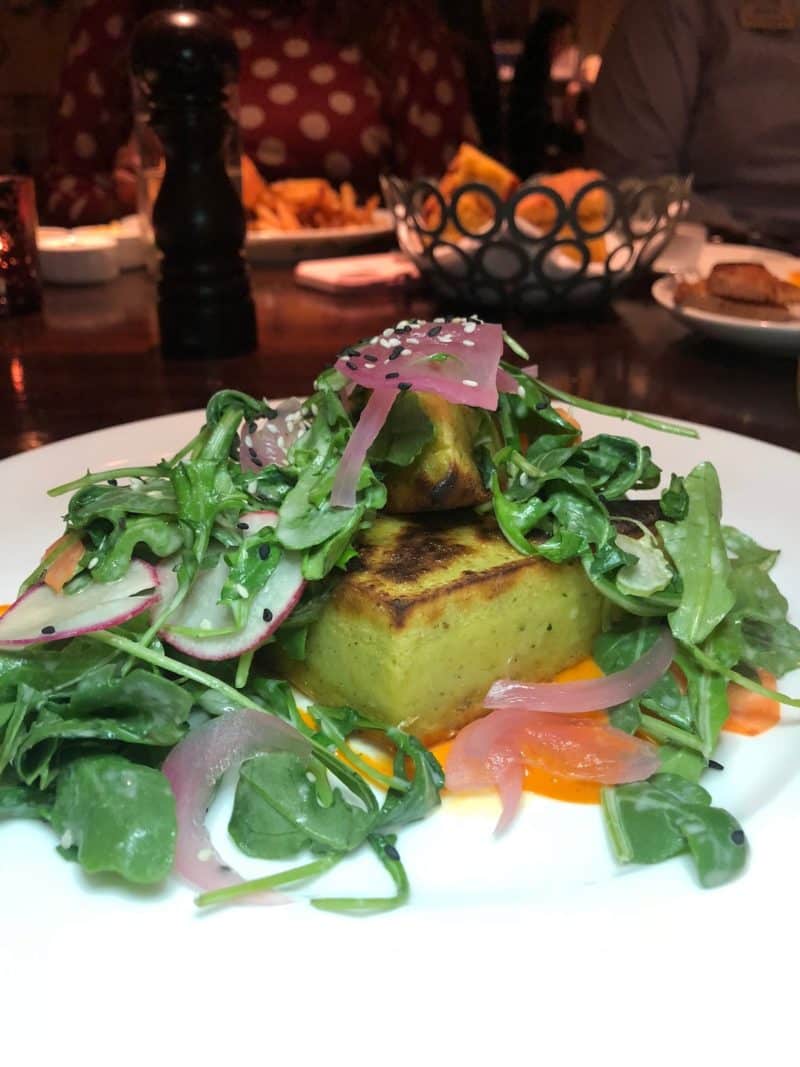 Located in the main square, 21C is in the heart of all that is cool in Bentonville. Fine dining, access to the town's famous biking trails, bars, shopping and even a 5 star cinema, there is no shortage of what you can do and see if you stay at 21C!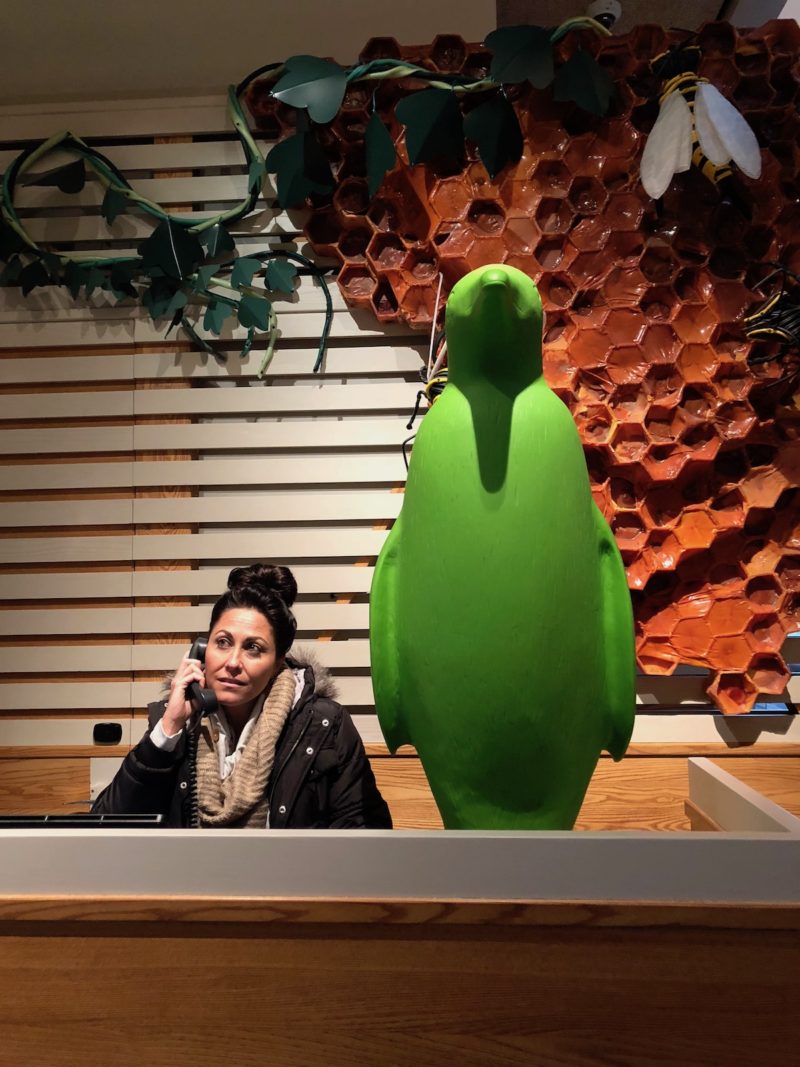 Now, the most iconic landmark in Bentonville, without a doubt, is the beautiful Crystal Bridges Museum. Not only is the museum itself a work of art, the gallery is chock full of beautiful pieces, well thought out exhibits, a lovely trail in the surrounding woods lined with sculptures as well as an original Frank Lloyd Wright house. Additionally, visitors can dine at Eleven and have an upscale meal, coffee and/or treat during their visit.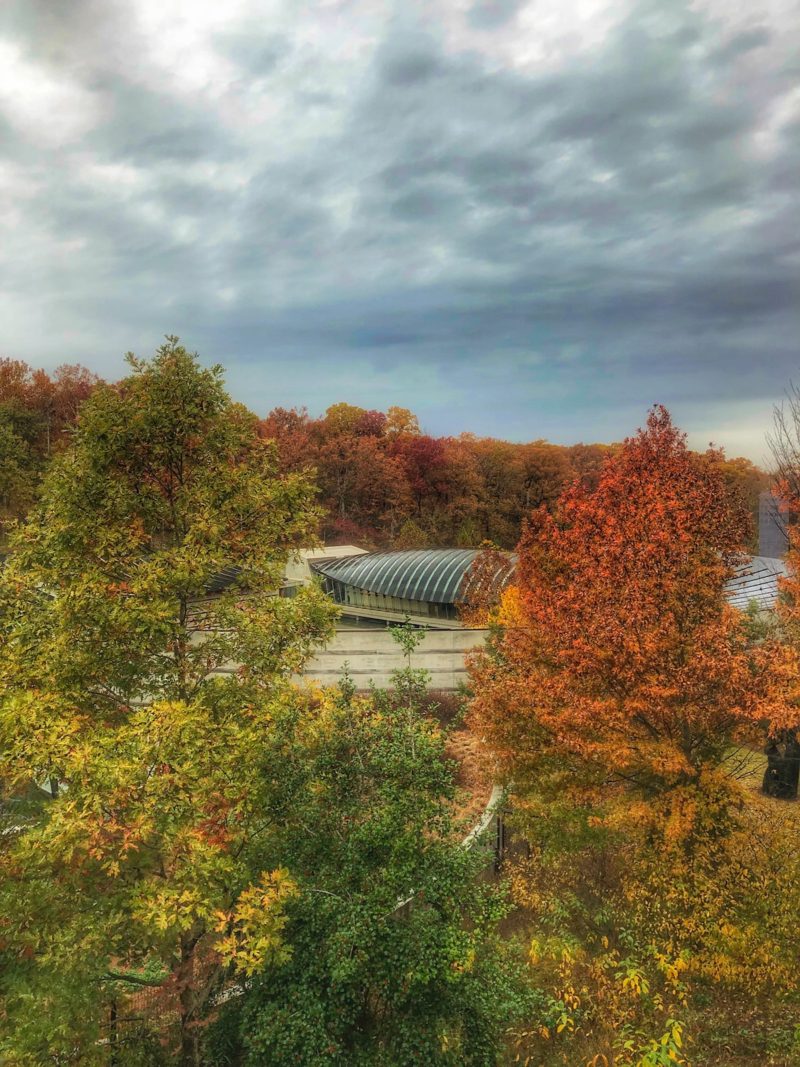 One of the hippest places in town that should also be on your list is 8th Street Market. A former industrial building, the space is home to a variety of small businesses and restaurants such as a bean to bar chocolatier, a family owned Mexican restaurant, a hip shuffleboard bar called The Holler, various food stalls and even a culinary school called Brightwater. The space is wonderfully innovative and injecting a young new perspective on food culture in Bentonville.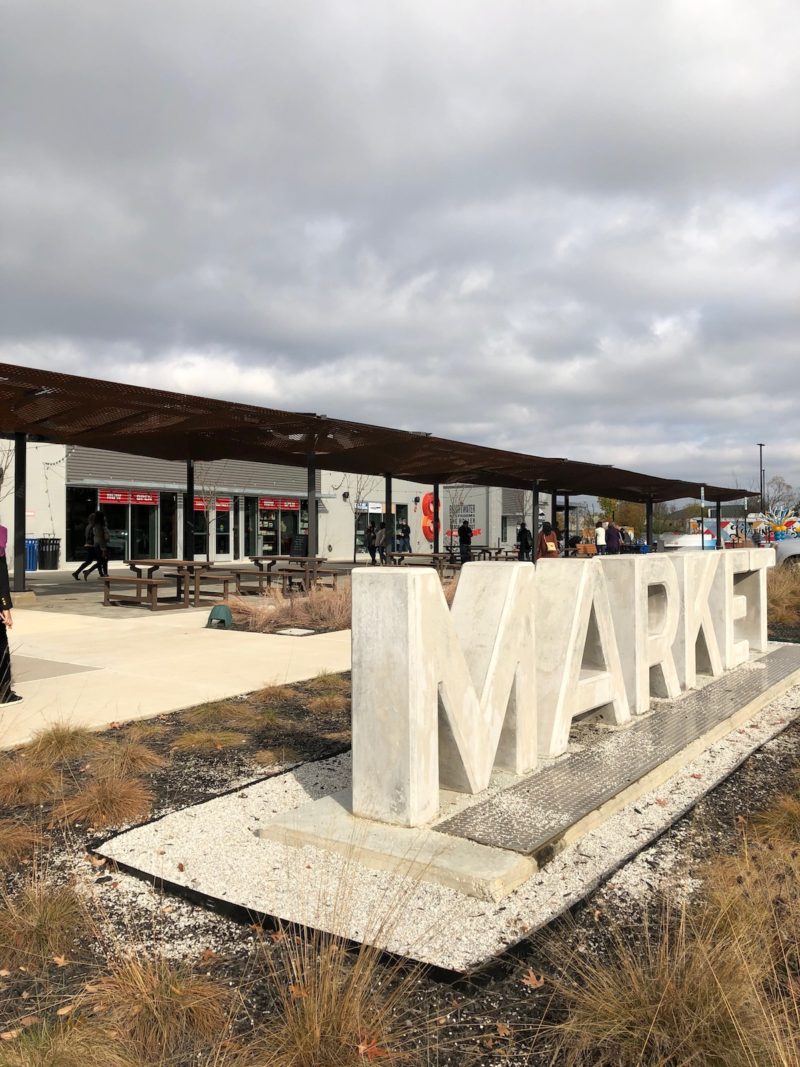 Dining in town is constantly evolving and with its growing community of young professionals and entrepreneurs, the culinary and bar scene is growing with it.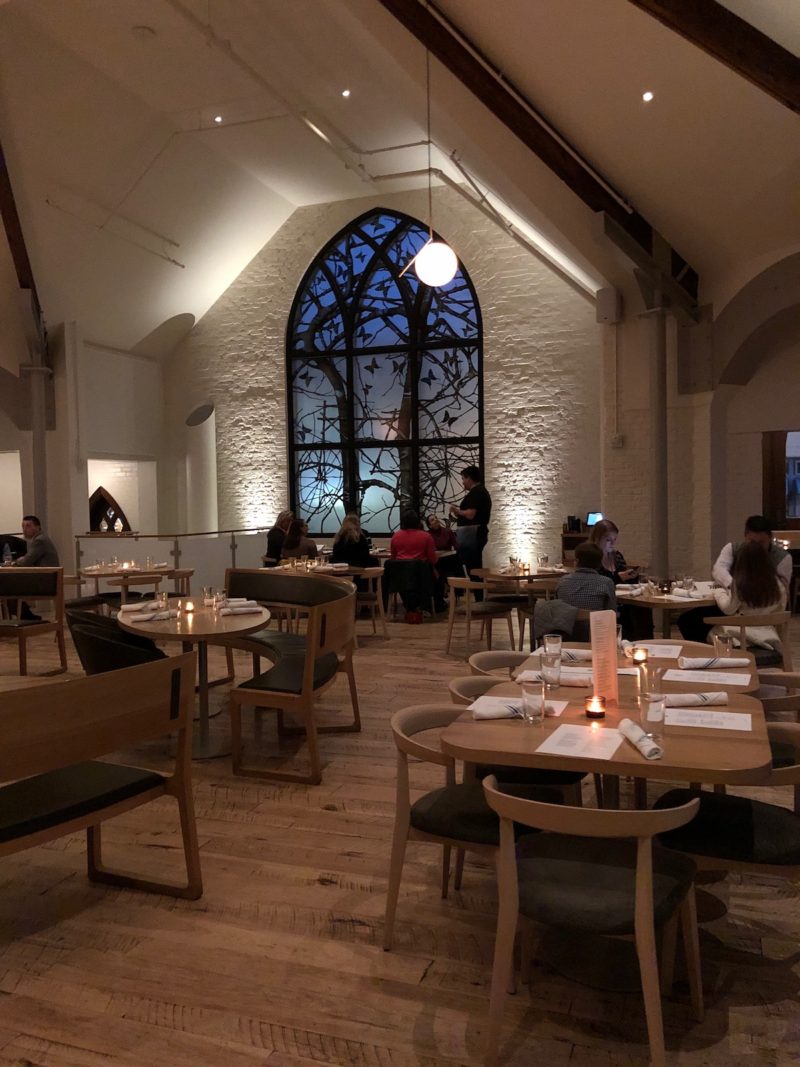 My top pick is The Preacher's Son, housed in an old church, the space is beautiful and the vibe, nothing short of something you would find in a major city. But outside of the cool factor, the thing that impressed me the most is that the entire restaurant is gluten free! With plenty of vegan options as well, the Preacher's Son is poised to be one of the coolest concept restaurants in the country. Plus, for those of you who love a good speakeasy like yours truly, venture down into the basement for a prohibition era vibe and a good cocktail at Undercroft.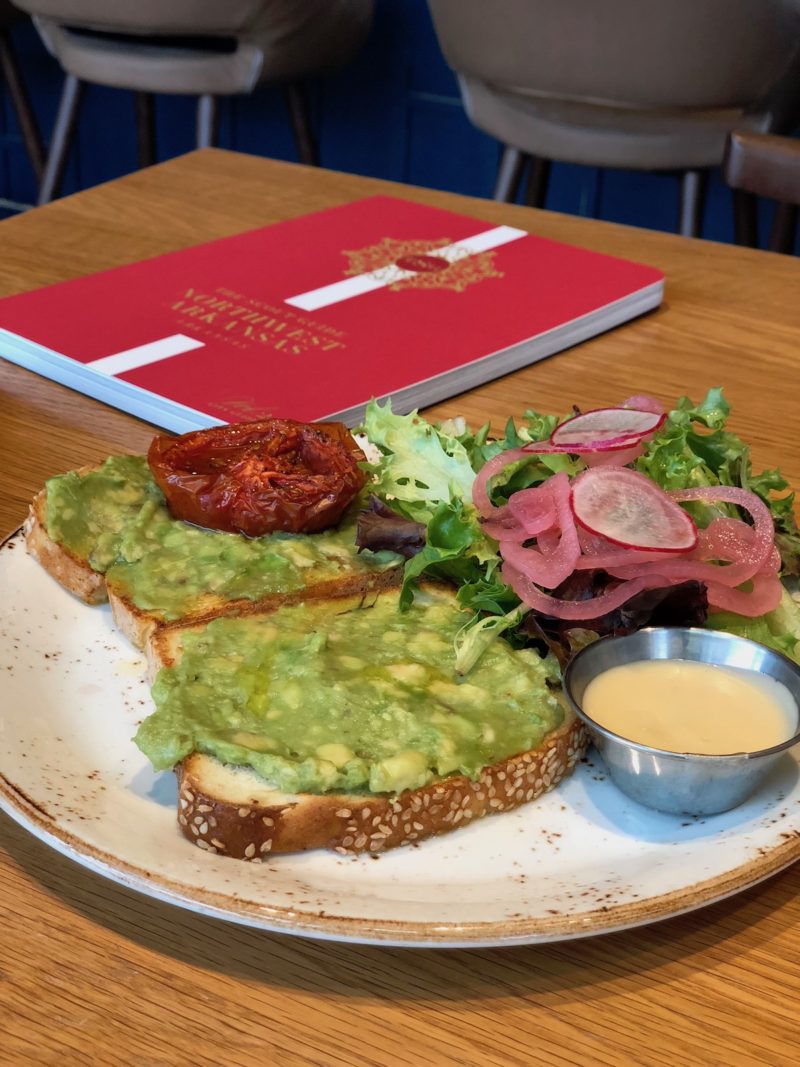 Another fun place for brunch, lunch or dinner is Pressroom. Also located in the main square, Pressroom offers the vibe and menu of a Brooklyn eatery with the charm and hospitality of Bentonville.
Last but not least, fight the crowds on the outskirts of town at The Buttered Biscuit, it's worth it! A great breakfast and brunch place, it's got a lot of options for vegans, even a vegan egg, and gets you out exploring another place in town.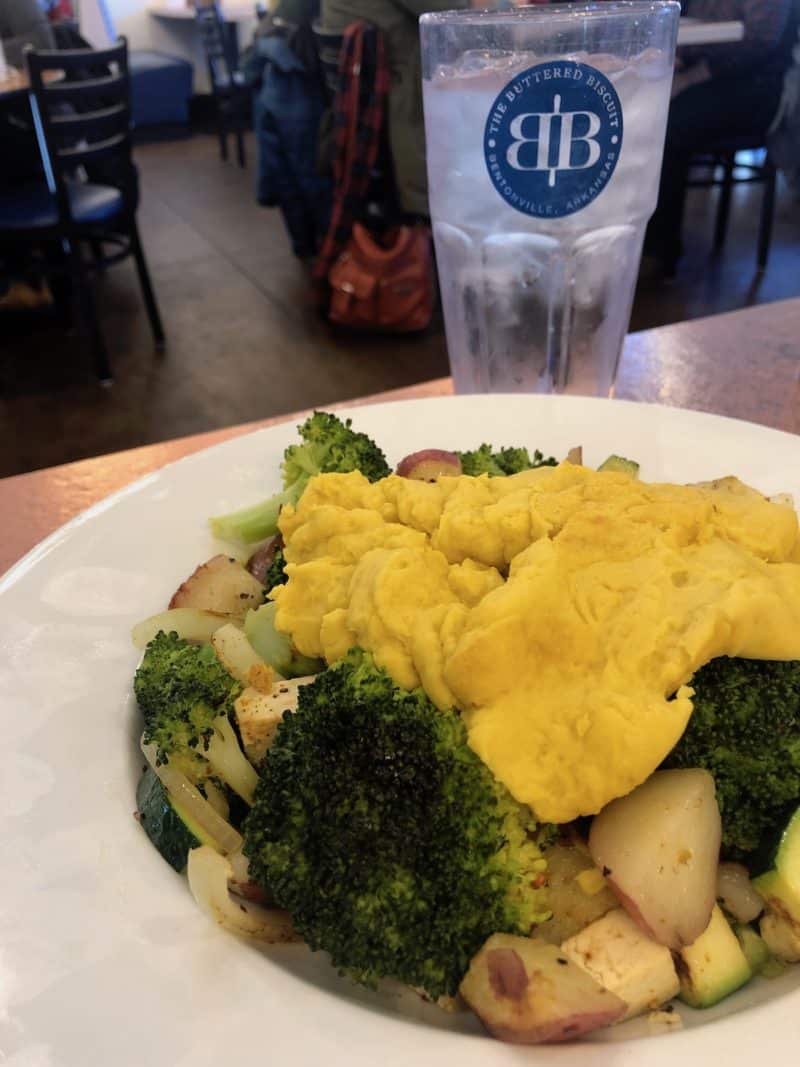 So have I peaked your interest in Bentonville? I sure hope so, it's an all-American gem!