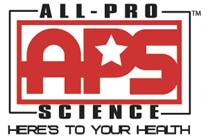 Summer is here and we're all looking to look good and
feel good in our beach bods.
The best way to get lean, mean and trim is to
boost your smoothies with
a great vegan and allergen free protein
like All-Pro Science's Veggie Protein Powders!
Check out my video review below!