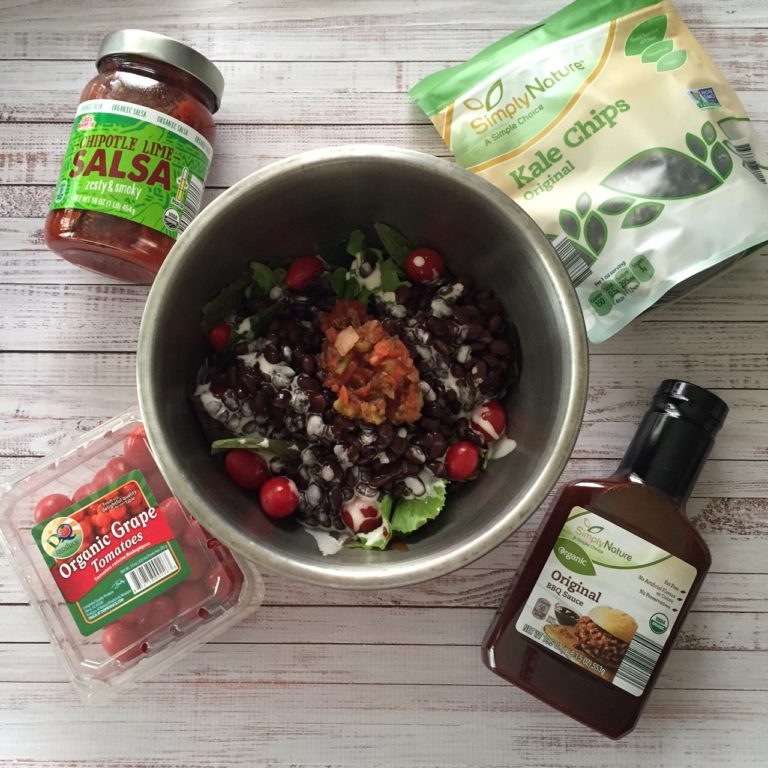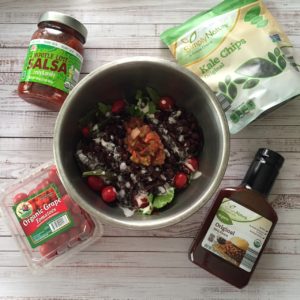 *This post was sponsored by ALDI as part of Influencer Activation for Influence Central.
If you missed my last post on the fab US grocery store chain called ALDI, be sure to check it out here. I loved it so much, I created a fun, healthy and easy recipe using only ALDI's organic and healthy products! Check out my ALDI BBQ Ranch Chopped Salad recipe!
The market is large, great looking and jam packed with great quality items at a tremendous savings! Many organic and natural products that I normally purchase at my local specialty market, I find the ALDI labeled version here and was stoked at the price difference. No need to sacrifice health of quality for the price! Ninety percent of the groceries ALDI sells are under its own ALDI-exclusive brands, which are regularly tested to make sure they taste just as good, if not better, than the national brand. So cool!
ALDI offers deep discounts on merchandise including fresh produce, healthy food, organics, refrigerated and frozen foods, dry groceries, beer and wine, health and beauty care as well as home goods.  What's more, is that ALDI offers its SimplyNature® line which includes USDA Certified organic and Non-GMO verified items, liveGfree® gluten-free products and NeverAny! products that are free from added antibiotics, hormones and animal by-products. THAT is something that really caught my attention as consumer, nutritionist and chef!
ALDI is no ordinary market or grocery store. Here, you get to save money while stocking up on your family's household needs and groceries without sacrificing quality or variety. With a great selection of healthy and organic items, you can get all the great food and products you have grown to love at the specialty stores at a way more affordable price.
Now, want to re-create my awesome ALDI ingredients chopped salad? Here's how!
2 cups SimplyNature® Organic Spring Mix
1 can SimplyNature® Organic Black Beans, drained
1/2 cup DQ Produce Organic Grape Tomatoes
1 cup Country Fresh Baby Bella Mushrooms, washed, dried and chopped
1/4 cup SimplyNature® Organic Original BBQ Sauce
1/2 cup SimplyNature® Kale Chips
1/4 cup Casa Mamita organic Chipotle Lime Salsa
1-2 tablespoons SimplyNature® Organic Vegetable Broth
vegan ranch dressing of your choice
In a medium pan, heat 2 tablespoons of vegetable broth over medium heat and add in the mushrooms. Sautee until tender and remove from heat.
Drain any remaining broth and add in bbq sauce, tossing mushrooms well to coat completely. Set aside.
In a medium bowl, toss in lettuce, beans, tomatoes and mushrooms. Drizzle with ranch dressing, sprinkle with kale chips and top with salsa. Enjoy!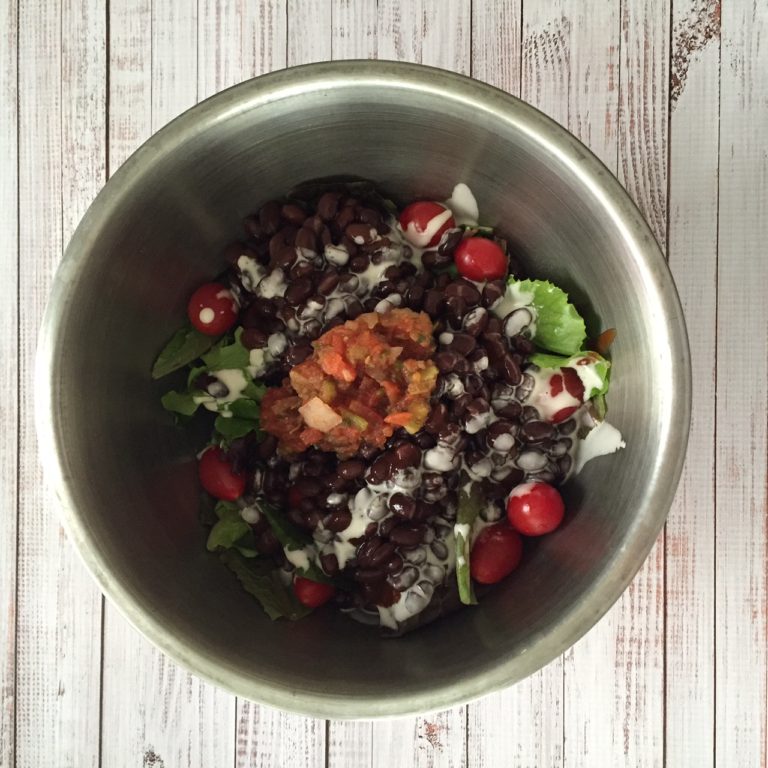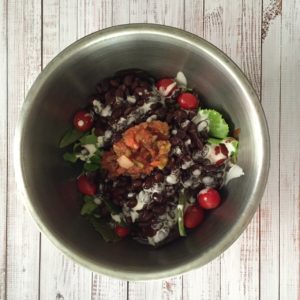 *This post was sponsored by ALDI as part of Influencer Activation for Influence Central.