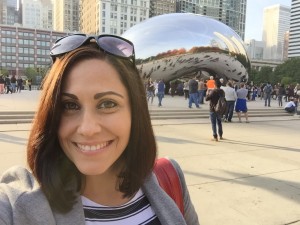 When Ned Stark said, "Winter is Coming" locals in Chicago went, "So what."
If you have never seen snow in your life, then your first Chicago winter is going to hit you like a freight train. Forget the merry fantasies of snowy landscapes and gentle snowfalls that go well with hot chocolate drinks. Winters in Chicago do not play nice and if you are unprepared it's going to take you down. Veteran Chicagoans know what to expect and most of them have a system to continue working all throughout the frigid winter seasons. You would find families shoveling snow off their driveways early in the morning and heading off to work in proper arctic wear.
In this post, we will talk about what to wear in Chicago winters and leave you with our top 9 tips to stay active and healthy during the cold season.
Stay Hydrated and Moisturized
Unless you want itchy dry skin and chapped lips, it's important to stay hydrated and remain moisturized. Buy a quality moisturizer and apply it once a day to ensure your skin stays healthy.
Never Undermine the Importance of Layers
You want to create as many layers as practically possible. Wear thin thermals and then add a layer of t-shirt and jeans. You can also add an additional layer of woolen clothes. Finally, a proper jacket to shield you from the elements. Considering at least two layers of socks and gloves to protect your extremities.
Get an Arctic Jacket and Snowshoes
You should never compromise when buying a jacket or snow boots. Buy an Arctic-grade jacket that protects you from the cold as well as windchill. The boots should be completely waterproof with thick layers of insulation. Make sure the shoes are comfortable and offer great traction when walking on snow.
Make Sure Everything is Waterproof
From laptop bags to gloves, make sure everything that's in direct contact with the outside air is waterproof.
Be Always on Guard for Black Ice
Black Ice is a thin layer of ice that forms on roads, driveways, and other outdoor surfaces. These surfaces are incredibly dangerous to walk on. Make sure to take small steps and wear a proper snow boot. Avoid patches of black ice and walk on compacted snow paths.
Find a Snow Shovelling Method that Works for You
There are plenty of online tutorials on how to shovel snow off driveways and other areas. There are also more than a few products and gadgets that help you achieve that. Find a way that works for you and keep your pathways clean.
Carry Eye Drops and Lip Balms
If you wear contact lenses, then it's a good idea to carry eye drops because eyes tend to get dry during the winter seasons in Chicago. Also carry an emergency lip balm, to prevent chapped lips.  
Buy a Hat that Covers Your Ears
Balaclavas are awesome as they protect your entire head, neck, and ears. You can also adjust these hats to protect your face and nose if required. If you are not fond of the look, find a woolen hat that has earmuffs.
Two Words, Heated Blankets
If you want to sleep in comfort, then nothing beats the toasty goodness of a great heated blanket. These blankets are generally more expensive, but they are worth every penny.