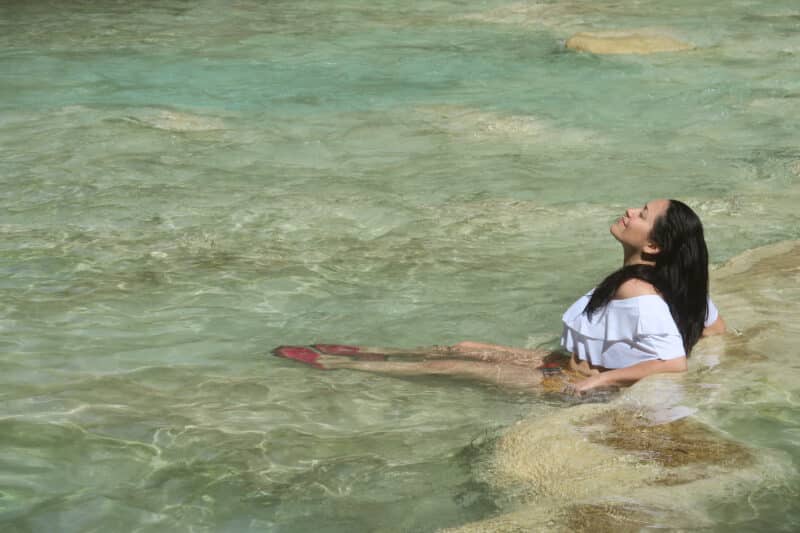 With the COVID-19 virus continuing to impact Americans in numerous ways every day, stress is at an all-time high. In fact, according to a recent poll, over 50% adults reported that stress resulting from the pandemic was having a negative impact on their mental health and wellbeing. Further, a study conducted last May by Mental Health America (MHA) found that 80,000 new cases of depression and anxiety were reported as a result of Covid-19.
It is clear from the results of these studies that women need to step back and make a more conscientious effort to take care of themselves. This might mean something as simple at going shopping or monitoring the way our bodies work, including in times of heavy period flow. Regardless, the suggestions that follow will result in a totally new, renewed mindset and life.
Give Yourself the 'Why' 
There's an old saying that goes something like this: "When you have enough reasons, you can do incredible things." Put another way, give yourself the why and the how will follow. Why do you want to get rid of as much stress in your life as you can? Obviously, it's because you want to live a better life, but beyond that, it's an individual thing. Find out what that thing is for you, and you've done it!
Dig Into the Why
Obviously, a big part of the why in this is the COVID crisis, but that was just the trigger. Try to think deeper into why you want to take better care of yourself and relieve the stress brought on by life's issues. Do you want to be happier? More calm? More focused?
Go Back to the Basics
Vince Lombardi, the legendary coach of the Green Bay Packers, knew the importance of basics when he started every pre-season first game with the words, "Gentlemen, this is a football."
Likewise, to get lives back on track everyone should start with basics, including making sure you are sleeping enough, showering, eating right, making sure you are using the right pads for that time of the month, and much more.
Brainstorm New Ideas and Write Them Down
Life hacks are great, but if you don't apply them by making them more concrete as things to actually do, they mean little. Sit down with yourself and a notebook and write down the things you want to change and will make you happy. It could be something simple like taking a long shower or more involved, like inviting some friends over for coffee. Write them all down.
Subtract, Add, or Both
Now that you have done your brainstorming, sit back again and think. What isn't possible or practical? Cut those things off your list. What more can you think of that needs to be added? Remember, there's nothing that isn't worth trying.
Include Everything: Your Mind, Body, and Spirit
Lives are full to the breaking point right now, but don't forget every aspect of your life when including all the hacks you want to include. This includes things from the physical, mental, and spiritual realms. Including hacks to improve your spiritual life are just as important as those for your physical and mental life.
Start Small
Trying to do everything all at once will only feed frustration. Instead, start small. Nobody ever ran a marathon by running 26 miles. Instead, they start with a walk around the block and work their way up over a period of time. When you have your list of hacks, pick a couple to incorporate into your life, and work with more as time goes on.
Be Consistent
According to a study done by US News and World Reports, 80 percent of those who make New Year's resolutions, fail before mid-February. This lesson in this is clear. Anyone who wants to be successful in any endeavor needs to be consistent in whatever it is they want to succeed in. Set a schedule and stick with it.
When there is consistency at practicing all of these items, the person who puts these steps into their life will wake up one day successful. It's not the destination. It's the journey.