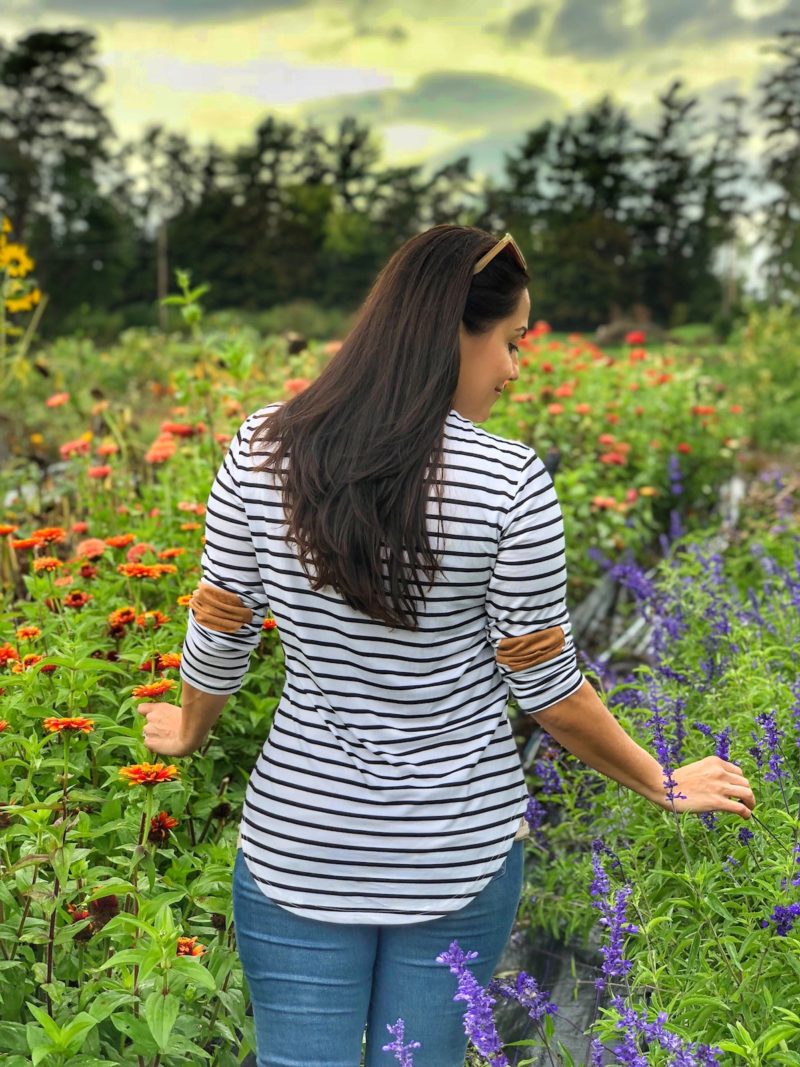 Living alone is very liberating, and can be a comfortable choice for those who enjoy their own company and are ready to celebrate the single life. Having your own home and space to yourself means you're free to live your home life the way you want and have a routine which works for you and only you, without having to think of others or work around other roommates.
However, living alone can also have negative effects on your wellbeing. Apart from the fact that it can, at times, become quite lonely, it can also make it very easy to slip into bad, unmotivated habits, with no one around to motivate you or make you think any differently.
You may begin to wonder why there's any point tidying up or getting dressed on your days off lounging around the house, seeing as there is no one around to impress or make an effort for. While it's okay to have lazy days and not follow a strict cleaning routine, it's also important to remember that you still need to motivate yourself and make an effort for your own wellbeing.
Here are seven ways you can take care of your health and wellbeing when living alone.
Consider Getting a Dog
Not only is a dog valuable company for those living alone – without compromising on your need to live without roommates or live as a single person would – but it's also the perfect opportunity to exercise more and get outdoors. With a dog, you have no choice but to take at least one daily walk, meaning it's the perfect incentive for those living alone who are looking for motivation to leave the house more.
Furthermore, if your reasons for living alone are that you don't comfortably share a living space with other people or you fear conflicts with roommates, a dog is the perfect solution for unconditional love and to still ensure that nobody can talk back to you!
Companionable breeds such as Labradors, supplied by a leading breeder like Snowy Pines White Labs, means you can get a little extra company and a little more exercise.
Of course, always make sure that you have the right home and the correct means to care for a dog adequately. A dog should never be bought just because you seek extra company, but for a variety of reasons that will benefit both you and your new pet.
Draw up a Meal Plan
It's easy to develop unhealthy eating habits when you're cooking for one. Cooking for a family or as a couple means you have to think differently about your meals and how food can be optimized and stay healthy for everyone. Yet, living alone – especially if you don't have any particular passion for cooking – can easily mean that a ready meal for one is your go-to choice or a quick and easy takeout.
Taking the time and effort to draw up a meal plan for yourself is a very beneficial idea to stay healthy. Living alone means you have complete control over what you eat and what you cook, without having to think of others; therefore, it's the perfect opportunity to experiment with new, healthy recipes, and buy the ingredients you would personally like to eat, and which are tailored for your personal health needs.
Set a Regular Sleep Pattern
While it's important to get enough sleep, it's also important not to oversleep and spend too much time in bed, developing unmotivated and sluggish habits. This can easily be done when you have no children, partners, or roommates to affect your sleeping habits, leaving you free to go to bed whenever you like.
You should try and get into a healthy sleeping and waking routine, with the right amount of hours for you, and try and get into a good routine with your personal body clock.
Morning exercises and stretches are perfect for those living alone, as you don't have to worry about waking anybody up too early. You should therefore try and do a few morning stretches to ready your body for the day and improve your mind's wellbeing, too.
Yoga and morning meditation is also a great choice for this, as it can perfectly set you up for the rest of your day.
Attend Exercise Classes
Exercise classes or public gyms are great for those living alone who would like to gain a little extra company from time to time. Exercising alone can often lower your motivation levels, so exercise classes spent working out with other people sharing the same goal can have a significant boost on your productivity and encourage you to return to the classes every week.
They also enable you to socialize and have a little extra interaction, even if you are only in the same room as other people, which can have a great benefit for your mental health if you're used to spending a lot of time feeling isolated at home alone.
Or, Find an Exercise That You Enjoy at Home
Despite the benefits of group exercise classes, that doesn't mean that they are right for you – and there's nothing wrong with that! If you are actually happy to exercise alone at home or alone outdoors, such as on a jog or walk, then you should make sure you do so as part of a healthy, active routine.
Living alone means you have complete flexibility over how you want your exercise routine to be, including the exercise you choose and when you choose to do it. Living alone also provides the opportunity to transform spare bedrooms or living spaces into home gyms, or install exercise equipment without worrying that it will irk a roommate or two.
Find the exercise which works for you, and be sure to implement it into your routine.
Reach Out to Others
Living alone and enjoying your own space is great, but don't forget the importance of reaching out to loved ones. Always spare the time to socialize when possible, or even just a catch up chat from time to time.
When living alone, it's easy to get completely used to spending your time alone and accidentally cutting off others, so you should make active efforts to reach out when the time works for you.
Furthermore, the luxury of having your own place means you have the freedom to throw your own house party, social gathering, or to invite family or friends around whenever you like.
You could even consider setting up a spare bedroom for guests, so it's always there ready to be used when you feel as though you need company, or if you'd like to invite a friend over to stay the occasional weekend.
This is particularly important if you live a significant distance away from friends and family, such as in a different region, town, or city. Getting together can give your mental health a positive boost.
Spend Time in Different Places
While living alone means you can do all the activities you enjoy doing in the comfort of your own space, it shouldn't mean that you stop going out and experiencing public places altogether. If you enjoy reading, consider taking your book to a local coffee shop or library, or even a public park if the weather is nice. Go to the cinema to take in a movie instead of watching at home on your laptop and TV all the time.
Getting into a routine of having an even balance between enjoying activities inside your home and still embracing public places and events means you will feel more refreshed, motivated, and positive with your own wellbeing.
Spending time in different places is also a good idea, as it encourages you to get up and get dressed, a task which is often overlooked when you live alone and can result in you feeling very unmotivated if you spend too long lounging around in pajamas.
With nobody at home to interrupt your downtime, it's easy to avoid going out altogether, but you should still try when the mood strikes you.
In Conclusion
The key to maintaining your health and positive mindset when living alone is to train yourself to think more productively about situations. With no one around to influence your decisions or affect your behavior, it's important to encourage and support yourself in making better decisions and get into a routine that benefits your health and promotes a better living environment.
You are in complete control of your lifestyle and environment when you live alone, and this can either go in the direction of bad habits and a lazy outlook, or a more structured and motivated routine. Which one you choose is entirely up to you, and it's within your power to set up a better and healthier structure for yourself.
Take advantage of living without any constraints or outward influences, and make your home space a bubble of positivity tailored completely for your personal health and wellbeing.