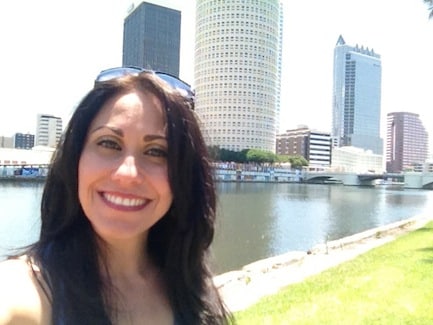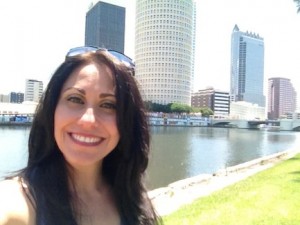 One of the top tourist spots for those vacationing in the United States, Florida is known for many things. From warm climate and breathtaking sunsets to white, sandy beaches and numerous campgrounds, it's easy to see why millions of visitors are flocking to this state each year. Full of family-friendly activities and numerous night clubs for those looking for a fun night out, Florida offers a plethora of options, catering to the needs of every type of traveler. If you're planning a visit to Florida, here is a list of six things you may find interesting about this US state.
A warm, pleasant climate
Often referred to as the "Sunshine State", Florida's mild winters and warm summers are what lures the tourists into visiting this attractive destination. Each year, millions of visitors are drawn to one of the top tourist vacations spots, including Marco Island, especially those seeking relief from chilly north. One of its most important natural resources, the climate of Florida is the reason why its coastal communities and beaches are filled with thousands of tourists eager to soak up the sun, enjoying the laid-back vibes of this awesome destination.
Spectacular, show-stopping sunsets
Watching a sunset is a spectacular and magnificent show Mother Nature lets us enjoy, but being able to enjoy the sunsets in Florida is a magical event in its own right. Every sunset is a reason to celebrate life, and in two communities in Florida, simply observing of sunset turns into a festivity. Usually taking place at Key West and Clearwater Beach, an opportunity is given to all those attending to relish this beautiful, show-stopping spectacle while enjoying the company of fellow Floridians. Florida sunsets are truly a sight to behold!
Breathtakingly beautiful beaches
Another thing Florida is known for is its beautiful, picturesque beaches. Big, bustling city beaches filled with amenities and numerous activities will cater to those looking for some fun in the sun, while secluded tropical islands will soothe the soul of those looking to escape the crowd and enjoy in the small island hideaway. Clearwater Beach is the perfect kid-friendly vacation spot for families to enjoy, and for good reason too. The sand is powder soft, the surf is calm, and the pedestrian-friendly waterfront is anchored by a number of shops and restaurants waiting to be explored.
Emphasis on healthy lifestyle
Other than offering a wide range of beautiful, natural sights and wonders, Florida is also home to the healthiest eaters in the nation. Residents of Naples, Florida, are among the communities with the highest rates of healthy eating in the U.S. This state is all about healthy eating and fitness, with visits to the gym and healthy diets incorporated into many Floridians' daily routines. Other than being a health-oriented state, rehabilitation centers in Florida are among the highest rated, most successful centers for those who decide to follow the path to recovery. By ditching bad habits with the help of Florida drug rehab, many people are able to regain strength and get better.
Unique camping experiences
A camping paradise, Florida is the perfect tourist destination for those enthusiastic about camping. Whether you're an amateur or a highly-experienced camper, the Sunshine State's pleasant climate is excellent for year-round camping, as well as numerous activities in the great outdoors. With the most diverse campground options available, Florida will cater to both "trees and trails" and "sand and surf" types of campers. A camping vacation in Florida is perfect for bonding with family through a range of activities and is sure to provide a unique, adventure-filled experience.
Amazing art museums
In Florida, there is indeed something for everyone, and in case you're not the one to indulge in camping or surfing and are drawn to art and all things creative, you'll be lucky to find out that Florida is a home to a museum dedicated to one of the most famous artists in the world – Salvador Dali. Located in St. Petersburg, Dali Museum houses an enormous collection of works of this Spanish surrealist. From oil paintings and prints to photographs and drawings, Dali Museum will be a happy place for all the art enthusiasts who happen to visit this US state. On the plus side, you can even take photos with the giant mustache statue this famed painter was known for.
Home to numerous attractions, Florida is the perfect tourist destinations for a number of reasons. Whether you decide to visit one of the museums or take photos at one of its picturesque beaches you'd find at postcards, Sunshine State offers so many activities that one trip won't be enough for you to soak in all the wonderful experiences it offers.