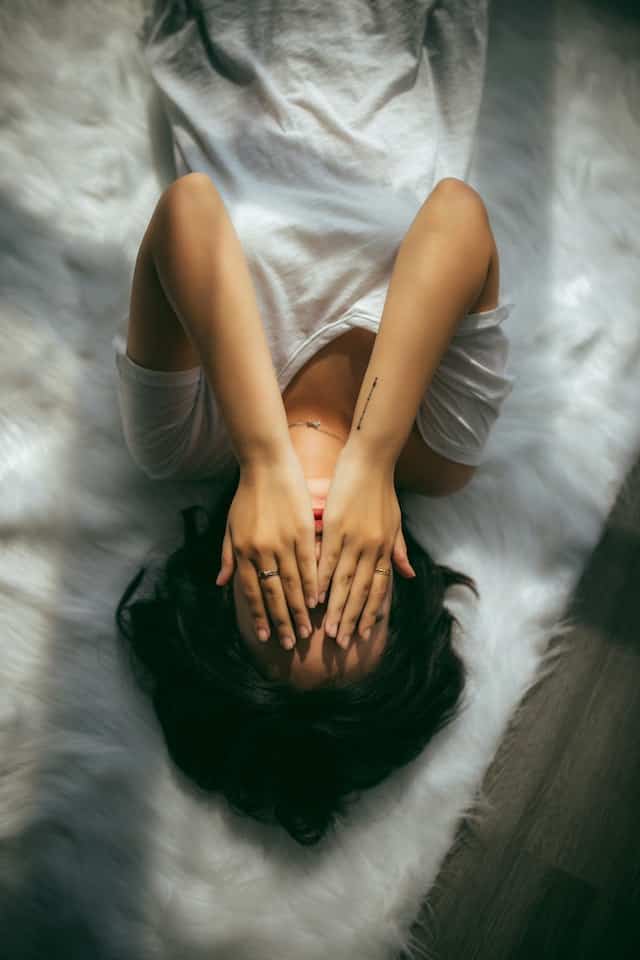 Mental health is just as important as your physical health. Thus, you need to understand how there are bad and good days and you'd likely feel the world is falling apart. Maybe, you'll just feel like the universe is conspiring against you. Don't lose hope yet as recovery is possible. The road to healing is not linear and that's normal, especially if you're struggling with mental health.
Additionally, you need to focus and strive to become a better version of yourself, redirect your life, and make room for improvements. Also, set realistic goals and make a recovery plan. Think about how you're going to achieve your goals. Don't forget to include short-term and long-term goals so you won't get overwhelmed. You may take a piece of the bigger picture and start from there.
Moreover, track your progress, you can write it down or have someone help you. Identify what triggers you and find ways to manage it. However, if it gets challenging and there's no improvement and it's affecting your relationship with your family and friends, then it's best to ask for professional help. You can contact Insight Northwest Counseling Lake Oswego.
Here are some steps to do to achieve better mental health for the new year:
Opt For A Healthy Life:When you're dealing with problems, sometimes you forget to take care of your body and your physical health greatly affects your mental health. Thus, when you take care of yourself and make better lifestyle choices the road to recovery will be much easier. However, you shouldn't put too much pressure on yourself to the point where you get frustrated and want to quit. Take it easy and do these activities one at a time.
Eat Right:

Don't starve yourself and don't skip meals. Eat the right kind of food, if you are unsure, consult your physician or nutritionist. Food gives the energy you need to take on daily tasks.

Stay Fit And Exercise:

It can be as simple as a little stroll in the park or jogging. You can even try yoga. Do something you're comfortable with. When you exercise, your body releases endorphins also known as happy hormones.

Get Enough Rest:

After doing the activities above, you should be able to sleep well. If you're sleep-deprived, it will affect your psychological state and mental health. Thus, you'd more likely develop sleep disorders like insomnia among others.

Acknowledge What You Feel: You need to accept that you'll have bad days and that's okay. It's normal to feel sad and overwhelmed. All your feelings are valid because there are situations that are out of your control. Allow yourself to process these emotions and try to understand why you're feeling a certain way. Eventually, you'll be able to manage your feelings and calm yourself down. Furthermore, you'll be able to handle a situation better and act accordingly if you:
Learn To Meditate:

Meditation

lowers your stress levels, controls anxiety, manages pain, improves sleep, and promotes better emotional wellbeing. Thus, you'll be much kinder to yourself.

Breathe In And Out:

Practice mindful breathing, take deep breaths slowly. Think of it this way, when you inhale, think about the good things in your life and when you exhale imagine letting go of negativity.

Do To Butterfly Hug:

  Practice self-soothe when you feel overwhelmed with negative emotions. Close your eyes, cross your arms, tap each shoulder and breathe slowly. This method will calm you down.

Vent Out If You Must: It can be challenging to talk about your emotions. Perhaps, you're not accustomed to it because you got used to suppressing your feelings. Hence, you must try to unlearn it. Dismissing how you feel and bottling it up can become toxic. You may think that avoiding these emotions will make it magically disappear, but it doesn't and instead, it builds up. So, don't let these feelings consume you. Moreover, there are healthy ways to express it, such as when you:
Break An Object:

Find a safe place in your home, like the backyard, to smash things that you'll no longer use. Don't forget to take safety precautions first to avoid injuring yourself.

Write About It:

Get yourself a journal and start writing about these overwhelming emotions. This is a good option for those who are not comfortable talking to their family or friends.

Cry It Out:

Crying relieves your body of toxins and hormones. Let it all out as it's okay to cry. There's nothing to be ashamed of and it's completely normal. If it helps you can pour your heart out and sing.

Be With The Right The Crowd: You need a good support system, thus surround yourself with the right kind of people and those you're most comfortable with. They shouldn't gaslight, judge, manipulate, and invalidate your progress. These people are there to support you every step of the way and guide you to become a better version of yourself. Additionally, they could help you to make better life choices and have a more positive outlook on life. They may do so as they:
Respect Boundaries:

They know how to respect your boundaries, most especially when things get a little intense for you. Progress takes time and it doesn't happen overnight. They know how to listen to you and understand your struggles.

Bond Over Similarities:

It truly helps if the people you are with know and understand where you are coming from because they experienced it too. This means they may know how to guide you.

Treat You Equally:

They treat you well and equally. Sometimes, it gets tricky and you may have tendencies to refuse a certain treatment. However, they'll make you understand why it's necessary, as opposed to making your feel inferior or like they're better than you.

Confront Your Traumas: Each person has different ways of coping up. This means you shouldn't let anyone or anything invalidate how you deal with your

traumas

. Moreover, it will take time to fully recover and heal from a devastating event and there are no shortcuts or an easy way around it. However, there are things you can do to rebuild yourself and eventually move on and you may:

Avoid Triggers:

Get yourself occupied. Take a stroll in the park. Watch your favorite movie. Eat your comfort food. This is important so that you can redirect your attention and focus your energy on something that won't trigger you.

Create Happy Memories:

It's normal to feel bad when you get reminded of traumatic events. However, you can create and make happy memories. Think about what you love doing most or consider trying something new.

Restore Routine:

Despite what happened, you can slowly pull yourself together and do what you'd normally do each day. As such, you'd find comfort and a sense of familiarity. Although it can be challenging, it's a start.

Should you have the courage to face your traumas or what caused you pain, you become free and eventually overcome it. You now have full control of your life, instead of being dedicated or always living in fear.
Love Yourself: Self-love means prioritizing your happiness and well-being. It also means taking care of yourself despite the traumas, flaws, and imperfections. As such, never settle for less than what you truly deserve. Moreover, you need to acknowledge your strengths and weaknesses. This will allow you to know where to begin and what needs to be improved. Although there will be challenges along the way, you know yourself better than anyone. You could achieve self-love when you:
Don't Forget Your 'Me Time:'

Give yourself a break. Find time to do what you love most or maybe discover a new hobby or interest. You can even treat yourself to a spa day. This is essential so you won't get burned out. 

Minimize Self Criticism:

Have a little faith and give yourself credit for the things you are good at. It's not always going to be easy, however, you need to be kind to yourself and understand that there are limits to what you can do.

Work On Your Strengths:

Focus on what you can do instead of saying no all the time. Think about what you're good at. This will help you achieve more personal goals and unlock your full potential.
Conclusion:
Mental health is not a one size fits all situation as there are things that won't apply to you. Hence, learn and find ways to improve and work your way around it. You could start with the basics, live a healthy life, eat right, and get enough rest. After that, understand why you feel bad over something and learn how you can express it healthily. This can be an indicator of the progress you're making so far.
Additionally, don't underestimate the importance of being around the right kind of people. They will serve as your guide to do what's best for you. They'll also help you overcome your fears and traumas. Eventually, when you're able to face what caused the pain, you'll be free. You'll be able to rebuild and start doing yourself a favor by loving yourself more.