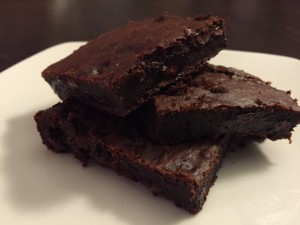 What if we bring to your knowledge that there is a natural way to relieve anxiety, lessen chronic pain, and increase overall well-being? Most people would say, "there's no such thing," or "I'm not convinced." But what if we then announce that this magical elixir is easily accessible, affordable, and has few to no side effects? You might be inclined to believe us then.
This miracle cure is called cannabidiol (CBD), and it's one of the hottest topics in the wellness world right now. Despite CBD being available for years, many people are still hesitant to try it out due to its association with marijuana.
Everything from bath bombs to lattes to workout gear infused with CBD is on the rise. Unlike THC, the chemical in cannabis that causes the "high" sensation, CBD is being researched for its effect on sleep, anxiety, and inflammation without causing a euphoric high. There are a billion fans of this magical compound, with numbers growing daily.
So, what's all the hype about then? Before we explore the most mind-boggling benefits of this super compound, let's look at its edible forms.
CBD Edibles
Not all CBD edibles are created equal. Because of this, it's important to research before settling on a product and start with low doses to see how your body reacts.
That being said, let's go over some of the most popular CBD edibles on the market today:
Gummies, Hard candy, and Other THC-Free Candies
These snacks are perfect for people who want to enjoy the sweet taste of CBD without any psychoactive effects. The pure relief CBD gummies and hard candy are made with CBD isolate, meaning they consist of no THC and will not get you high. Many fruity flavors are available, making them a fun and tasty way to consume CBD.
CBD-Infused Beverages
There's a CBD beverage for everyone, from coffee and tea to sparkling water. The most famous way to consume CBD is through drinks, as the effects surface almost immediately. Plus, it's a great way to get your daily dose of CBD in two easy steps. Sip and gulp.
Cookies and Brownies
What could be yummier than cookies and brownies? CBD-infused cookies and brownies, of course.
These goodies are perfect for those who want to relax and enjoy a sweet treat. Plus, they're easy to make and store in your pantry.
Other than the edibles, CBD topicals are becoming increasingly popular as people learn about the compound's anti-inflammatory and pain-relieving properties. 
How Does CBD Affect the Brain?
CBD's ability to reduce cognitive deterioration and enhance brain performance is one of its most prominent advantages to the brain. According to various testing, CBD's therapeutic potential for addiction also affects the brain's serotonin system. Research proves that CBD activates many serotonin receptors in the brain. This influence on the brain's serotonin system may also explain its anti-anxiety effects.
The complexity of CBD's neurological effects is difficult to discern due to the many brain receptors with which it interacts. Despite this, its possibilities as a healing chemical might be due to its complexity. The intricacy of CBD may also be caused by its capacity to help numerous diseases.
Benefits of CBD
CBD Improves Memory
THC is not the only cannabinoid to improve memory, contrary to popular belief. CBD, as well, has been found to improve memory performance in humans. In a study on mice, CBD reversed age-related memory deficits – it improved spatial memory and working memory in the mice.
CBD is also known to lower anxiety and depression-related symptoms and effectively treats PTSD, social anxiety disorder, and obsessive-compulsive disorder.
Easy to Prepare
CBD edibles may be surprisingly easy to prepare, unlike cannabutter or infused cooking oils. Various CBD extractions, such as tinctures and capsules, can be added to cooked and baked meals for an extra antioxidant punch.
Isolated CBD is now available in many cannabis access points and online, and it's becoming increasingly popular among consumers. Although isolated CBD is less effective than whole-plant cannabis, it may still benefit some patients.
MCT oil tinctures infused with CBD are also useful, allowing you to regulate the amount of CBD in each serving.
Long-Lasting Relief
Cannabidiol edibles have various benefits compared to smoking cannabis or using a CBD vapor pen. Besides, CBD edibles work in as little as 30 minutes and for two hours or even more.
The active component is fused with other meals in CBD edibles. It implies that the CBD is gradually released as one digests food. Owing to this, users may enjoy a long-lasting experience with CBD. What's more, CBD edibles keep working for up to four hours longer than inhaled CBD. 
Fun and Delicious
Who doesn't love cookies and brownies? CBD-infused treats are not only fun to eat but also delicious. With various flavors and recipes available, it's easy to find something that satisfies your sweet tooth.
Besides, you'll feel amazing about indulging in these snacks as they offer antioxidants and other health benefits.
Stay Discreet
CBD-infused edibles provide a discreet way to consume CBD. Eating an infused treat is a great alternative if you don't want to go public with your CBD consumption. 
Since CBD doesn't have the psychoactive effects of THC, there's no need to worry about having an "out of control" experience. You'll enjoy the various benefits of CBD without any stigma or judgment.
Medical Benefits
Reduced blood pressure, improved cardiovascular health, lowered diabetes risk, and better digestive health are some of the medical benefits associated with CBD edibles.
CBD has also eases arthritis pain. One study showed that CBD was as effective as ibuprofen in reducing inflammation and pain in arthritic rats. It relieves patients suffering from chronic conditions like neuropathy, fibromyalgia, and migraines.
Epilepsy is another condition that CBD helps – a study on CBD oil showed a drastic decline in the number of seizures suffered by children with epilepsy.
Bottom Line
Although they are vaporized and ingested, the effects of CBD edibles are long-lasting. You feel the impact for a few hours, and it could last up to four hours. It is mostly best to consume on an empty stomach for faster absorption. Unless you're ready to spend huge sums of money on therapies, you should try CBD edibles.