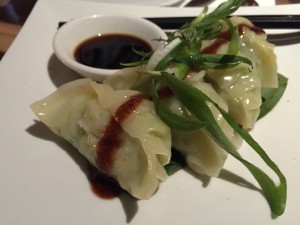 China- known for a hubbub of the market serving butchered beef, pork, lamb, snakes, turtles, and even wolf cubs. Living in China and consuming a vegan diet may look like a ludicrous situation to many but in concrete China and many other Asian countries are flourishing with Vegan restaurants.
In fact, a report by Euromonitor, a research firm said even though China is the world's biggest market for pork, beef, and poultry, its demand has shown a decline in recent years. So, if you are also worried about surviving veganism in China, here are some mouth-watering, appetizing, tasty, toothsome chinese dishes you should try and make your life easier.
1. Hot Soy Milk
Hot Soy milk can be your perfect start to the day. It is one of the best substitutes of cow milk in a human's diet, in terms of nutrition balance. Besides this, soy is a good source of protein and has less saturated fat than cow's milk.
Here's how you can prepare soy milk: Blend the soybeans with 750ml of water till it's well mixed as well as smooth. Then, strain the blended mixture and pour it in a pot or saucepan. Bring it to boil and stir the mixture occasionally for 20 minutes. After cooling the mixture, relish on this home-made delicious and healthy soy milk! 😉
2. Seitan
Seiten though made from wheat gluten, mimics the texture and savoury taste of meat making it a perfect substitute for vegans. It is also treated as a customary dish in several Buddhist restaurants.
It is considered better than other alternatives, such as tofu or tempeh as they do not have a meaty texture. A quick pan fry with a splash of tamari, soy sauce, or nama shoyu is one way to cook Seitan. You can also top it with a bit of curry powder and with some nutritional yeast to gorge onto it like never before.
3. Curry
After reading this word, a picture of classic Indian curry may pop up in your head but Chinese curry in contrast to Indian curry is way different. The specialty of Chinese vegetable curry is the starchy gravy base that is thickened with the help of corn starch or potato starch.
The addition of jicama, bell peppers, and soy sauce creates a medley texture that can make your taste buds dance in joy. The tropical fruit flavours from the ripe pineapple give it an umami flavour. Also, ghee used in curry is almost an unknown fact in China which further makes it easier for vegans.
4. Fresh fruit
Chinese exotic fruits are very eye-catching. The striking purplish-red colour of dragon fruit with the projections coming off it may make it seem unpalatable. The white or red meat with little black seeds on the inside tastes appetizing. Bayberry is strangely textured and brightly coloured fruits. They look furry and are considered very good health-promoting food. Peeled and canned lychees are a common dessert and persimmons are so juicy that one can slurp the inside out in one gulp.
5. Lotus root
Lotus root is actually the rhizome of a lotus plant. It is generally accompanied with sticky rice, boiled with sugar until tender and covered in a sticky, viscous Osmanthus syrup which has a flowery fragrance, amber colour, and sweet taste adding a nice touch to the whole dish.
Although this dish is sweet and is served as dessert, it is sometimes served as a cold appetizer in local hangouts. It is considered a very important part of Chinese cuisine, in the same way, potato is to American food culture. It is an amazing and fun dish to try out at home.
6. Stuffed buns
Crisp stuffed buns were created by a chef from Yuxi almost a hundred years ago. These buns are a popular food in many Chinese cultures. There are many variations in filling these buns and they are often steamed giving it a soft and pillowy texture.
Baozi is a type of stuffed bun with savoury fillings such as mushrooms, carrots, or leafy greens. They are very popular at dim sum restaurants. People always prefer eating stuffed buns with a cup of Chinese tea making it a perfect snack for the evening. The toughest part of making stuffed buns is the folding part, one needs to make sure that each bun has enough feeling such that each of them looks dainty and pretty!
Now you know how a Chinese Vegan life isn't as difficult as it seems, what's the wait worth for? Make your favourite pick in the list and try a few!