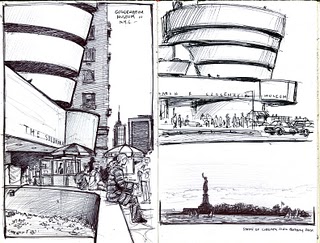 As I wrap up my New York posts, I can assure you I will have more to report on the next time around as there is just not enough time to eat everywhere you'd like to eat in this Metropolis.
A really fun place to take everyone is Dos Caminos. As you may have noticed, Mexican restaurants are a great place to make everyone happy from the biggest carnivores to the most devout veggies. Dos has an incredible menu and a super happening vibe. I fell over with one bite of the Mushroom Empanadas (I got them without cheese) and their hearty Mexican Chopped Salad. I never miss out on the guac either. Info on both locations can be found at Dos Caminos.
OMG, I LOVE Blossom! Another organic and vegan delight, let me cut to the chase. French toast for breakfast, a BLT for lunch that is bananas, Seitan Scallopini and Chocolate Ganache for dinner & desert – you can die happy after a full day at Blossom!
A really good chain in NYC is Zen Palate. It really is a great place and with 5 locations, going on 6 (3 in NY, 1 in NJ, a new one opening up in LA and Zen Burger in NYC), I must not be the only one who thinks so. Obviously it is an Asian menu but they've got a twist like their Peking Style ZenDuck Wrap or their Vegi Lasagna to accompany the usual Asian fare. It is all very tasty and with all their locations, Zen Palate is becoming very accessible!
Finally, one of my favorite things to do is go to the Friday Night Dinner at the Natural Gourmet Cookery Institute. This is a world renowned culinary school for natural and organic food. The students whip up a terrific 4 course vegetarian meal in their "restaurant" and it is open to the public upon making prior reservation. It is a fun evening, a great way to support these budding chefs and an even better way to stuff your healthy face for the flat rate of $34! Pop in to The Natural Gourmet Institute.
That's a wrap on ol' New York but you better believe I'll be back for more!! (Artwork by my man Dan ; ) )