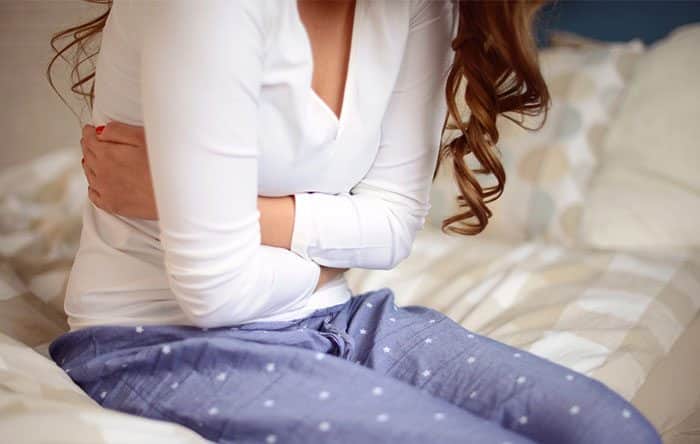 Did you realize there are foods that help your digestive system naturally? Here are the best foods for improving digestion.
Have you been experiencing gas, constipation, diarrhea, nausea, vomiting, heartburn, or bloating? These symptoms are your digestive system giving you a wakeup call. There is something wrong with it and you need to fix it. 
The good news is that it's not too hard to get your digestive system back in tip-top shape. There are plenty of foods you can eat that are perfect for improving digestion such as yogurt and ginger tea.
Ready to get started? Keep reading for a complete list of foods that are good for digestion so you can change up your diet and get your body back on track.
1. Ginger 
There's a reason why people chug cans of ginger ale when they're sick on their stomach. Drinks and foods that contain ginger aid in digestion and ease nausea by speeding up gastric emptying. Many pregnant woman eat ginger to ease their morning sickness. 
You can consume this helpful plant in a variety of different ways. Some people choose to sprinkle the dried ginger powder on their food. Some cut up the root and make tea out of it. Whatever method you go with, make sure you're buying quality powder and the freshest ginger root. 
2. Yogurt 
Not all bacteria is bad bacteria. You have good bacteria in your digestive tract that helps with digestion but it needs a little backup. Yogurt contains probiotics that promote these good bacteria and ease diarrhea, constipation, and bloating.   
Before you go and buy out your store's supply of yogurt keep in mind that not all of them have probiotics. Look at the back of the container and search for anything that says live and active cultures.
3. Apples
If you're constipated at all then you should try snacking on an apple. Apples contain a fiber called pectin.
Instead of going through your digestive system normally, pectin goes to the small intestine. There, it is broken down by your colon and increases the amount of stool that you create. 
On top of being a good remedy for constipation and diarrhea, apples can lower your risk for intestinal infections.  It can also prevent inflammation in your colon.  
Apples aren't the only fruit that can help with digestion. Read up on the health benefits on dried fruit to see the ones you should be eating. 
4. Peppermint
Peppermint is delicious, it smells good, and it can bring relief to those who have irritable bowel syndrome. The menthol compound found in peppermint causes the muscles in your digestive tract to calm down. 
It can also push food through your digestive system faster, reduce stomach pain, and ease bloating. If you're thinking about trying out peppermint you can drink it in your tea or take a supplement.  
5. Fennel 
If you're not sure what fennel is or where to find it in your local supermarket, it's a plant with green stalks and a white bulb. It looks sort of like a green onion but much larger. 
It's a great garnish in several different recipes and it puts a stop to constipation. Like peppermint, fennel will also ease the muscles in your digestive tract. This will reduce some gastrointestinal problems such as bloating and cramping. 
6. Chia Seeds 
Chia seeds are a great topping for yogurt and make a tasty addition to about any smoothy you put them in. Eating them is also a good way to add fiber to your diet. 
The amount of fiber you get from them will help promote healthy stools. They can also act as a probiotic. It allows your body to grow the healthy bacteria it needs for positive digestion. 
7. Whole Grains
One of the best sources of fiber that you can get is whole grains. Eating foods that are made with it is a good way to stop constipation and it helps your healthy gut bacteria stay healthy. 
Foods that you can eat for whole grains are quinoa, brown rice, wild rice, and even popcorn. 
8. Beets 
Beets do sort of the same thing as whole grains do. It feeds your healthy gut bacteria and can help regulate your stool. 
If you're not sure how to eat beets we're here to tell you they go great in a salad. They aren't too bad in smoothies either. 
9. Miso
When you're considering a side for your Asian food, go with miso soup. It's made out of fermented soybeans. Fermented foods help promote the growth of good gut bacteria and miso is no exception to that. 
Miso contains probiotics that can also aid you in getting rid of common digestive ailments such as diarrhea as well. 
10. Kimchi
Kimchi is another fermented dish that can be good for your digestive system. It's typically created with fermented cabbage but other fermented veggies can be and most of the time are included. 
Like miso, kimchi helps promote the growth of good bacteria in your digestive tract. It's also good for constipation and diarrhea. 
Keep in mind that the longer the kimchi fermentates, the better the results will be for your digestive system. 
Top Foods You Can Use for Improving Digestion 
If you're experiencing heartburn, bloating, constipation, nausea, diarrhea, or vomiting then there is a good chance something is wrong with your digestive system. The good news is that there are foods you can eat to remedy the situation. 
Try out one of these foods for improving digestion to ease your troubled stomach and start feeling better. 
Are you looking for more ways to boost your health and put yourself on the path towards wellness? Check out our blog daily for more articles like this one.