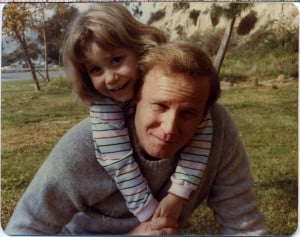 Spring is here, which means Father's Day is right around the corner. If you're shopping for gifts for a father who enjoys the finer things in life, then a new tie or pair of socks simply isn't going to cut it. While your eye may not be as discerning as his, you can still hit the ball out of the park by giving him one of the decadent gifts on this list. So, if you're still unsure of what to give dear old dad this year for Father's Day, keep reading for the ultimate inspiration. 
An iPad 
Depending on your father's age, he may have been late to the party when it came to using smartphones and computers. Now that he's mastered his MacBook, it's time to make his life easier by giving him a new iPad. The newer iPads are so capable that many people conduct their business on them and forego computers altogether. Whether your father is a busy executive or an empty nester, he'll love his new iPad, and your position as the favorite child can remain unchallenged. 
Decadent Dessert 
If you're local to your parents, bringing over your dad's favorite cake or pie from his favorite restaurant is a great Father's Day gift idea. Not only will his taste buds be watering, but you can also share a slice with him over a coffee and enjoy part of Father's Day together. If there are miles between you two, send him a box of designer chocolates or his favorite truffles delivered right to his door. Include a personalized letter about all the things he's given to you and taught you over the years and how much it means to you. Food is one of life's most enjoyable indulgences, and no one deserves to indulge more than your dad!
A New Peloton 
Staying physically active as we age is critical to our longevity and mental health. Keeping dad healthy is a priority, as you want him around for many years to come. Make sure your dad is in shape and keep him motivated with a new Peloton. Sure, you could get him a treadmill or another stationary bike, but Peloton has the tech in a place where he can easily connect with a trainer he enjoys and keeps him motivated. Health is wealth, and who doesn't want to be rich?
A Getaway Together 
Traveling is one of life's greatest pleasures and an opportunity to experience new cultures and make memories. Book a vacation for you and your father to go on and reconnect with one another. Maybe you had a fantastic time when you were in Spain together, so consider booking a trip there. Perhaps he's often talked about wanting to go to Israel – call your travel agent and set it up. Making memories while traveling together is something the two of you will treasure for the rest of your lives. Tuck the tickets in the Father's Day card or write a note in the card about "saving the date" for when you've booked the trip. He'll love the gift, and so will you!
A Beautiful Watch 
We may be living in a digital age, but that doesn't mean that men still don't love their watches. Since their creation, watches have been a daily staple in men's wardrobes, and many men collect them. If your father is sartorially minded (or maybe his current watch needs an upgrade), then consider giving him the gift of a new timepiece this Father's Day. There are plenty of luxury brands to choose from, too, so shop around until you find one that works with his aesthetic. And it doesn't have to be an expensive investment. Pre-owned luxury watches are an excellent alternative if you want an outstanding father's day gift.  If he's already an aficionado and has a favorite brand, select one from their newest collection you know he'll love. Make sure your card reads, "Dad, I love you all the time." 
Father's Day is a day that we remind our dads how much he means to us and how much we love him. While the gifts mentioned earlier are all going to be home runs, the best gift you can give your father (and yourself!) is just spending time together. Make the memories, eat the food, see the sights and celebrate life together. Happy Father's Day!