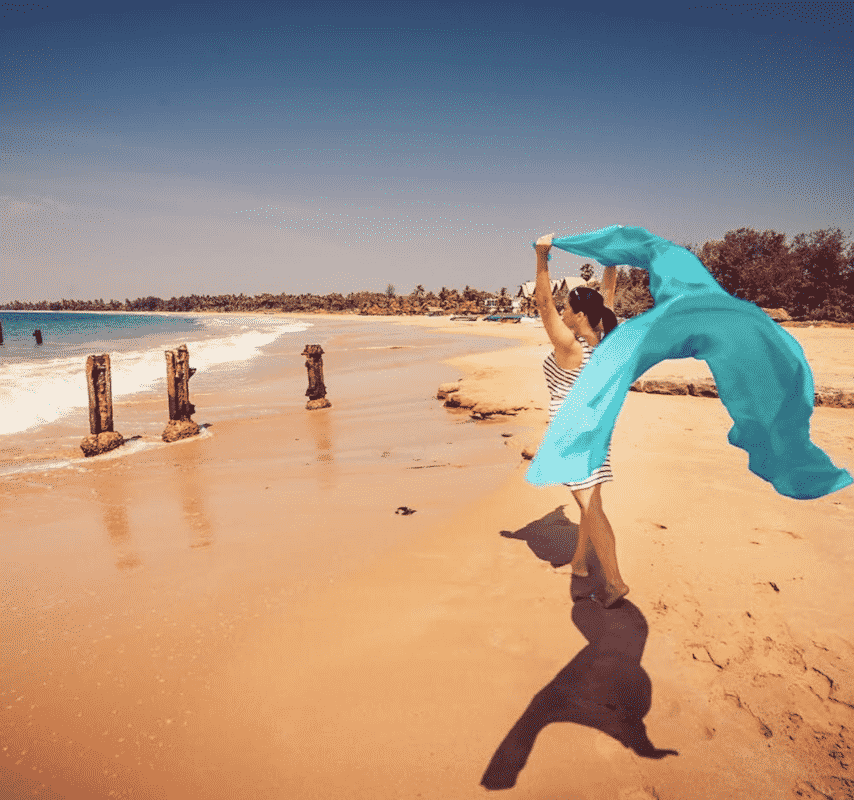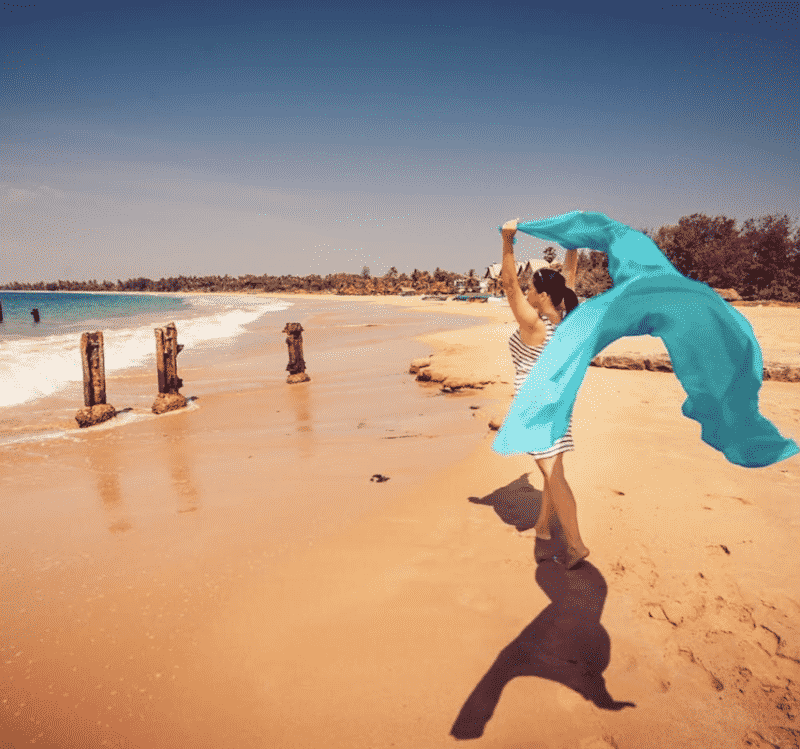 Travel can be an incredible experience, and while the occasional vacation is a fun way to enjoy a short break from everyday life, there's something really special about taking an extended period to travel and explore the world.
There's so much to see and do out there, and for a curious spirit, taking a career break to spend some time traveling can be one of the most rewarding things in your life.
These are just some of the benefits you could experience from taking the step.
Develop essential new skills
Travel is a great way of testing your skills and abilities and giving yourself the confidence to take on something new. Learning something you didn't know before comes with a huge range of benefits, from helping you to gain a sense of pride and self-worth by tackling something you couldn't do before, to ensuring that your mind stays alert, agile and active.
Travel can bring a great variety of skills, depending on what you do, and where you choose to go. If you've never traveled around on your own before, it can help you learn how to organize your schedule, reach out to strangers with ease, and be more willing to try new things.
If you're open to heading off the beaten path for a part of your journey, then your experience might even help you gain some practical survival skills, such as discovering how to forage for food, put up a camp safely and navigating without the use of your smartphone. While you're unlikely to have to forage for your daily meal when you do eventually head back home, learning skills like this can give you a great sense of pride and self-esteem, which can have a positive impact throughout your life.
Take time to consider your next step
Taking time off from your career might seem like a frightening and daunting prospect, especially if you've been in a role or field for quite some time. However, if you've been starting to feel a little stuck, or are not sure how to progress further where you currently are, then taking a step away from it all can be an excellent way to find focus and clarity for the future.
Use a break to explore and consider other options, as well as how you might want to approach them. You might be considering midwifery schools in Texas which enables you to study online. If you wanted, you could even start it while you are traveling. It will provide you with a purpose and challenge each and every day.
The time spent traveling can also be rich in inspiration and new ideas. Let your mind rest, as you open up to your curious spirit and a sense of discovery and wonder. As you do this, you might start to feel the tug of new ideas. You'll have ample time and space to think about them without any pressures.
Learn a new language
One of the best experiences that can come from traveling is the chance to immerse yourself in a new language, or even one that you're familiar with already. Learning a foreign language has all kinds of social and personal benefits, and it's always a great idea. Even if you haven't spent much time learning languages as a child, you can still pick it up as you go along as an adult.
By learning the local language wherever you go, you'll find it easier to travel and communicate with others. This can help boost your confidence, as well as open paths that you might not have considered. For example, learning a new language could introduce the idea of working as a nurse in other countries. The language barrier will no longer be a problem and you will be able to take your skills and knowledge elsewhere. There's something exciting and wonderful about getting to enjoy a great experience that wasn't in the usual tour guide, and knowing you were able to find it out for yourself.
Learning a language also gives you amazing health benefits too. It's been found to be a great way of maintaining brain health as you get older, and it can improve your memory, make you more alert, and even help boost your decision-making skills. It's even been found to help increase the size of your brain, and prevent the onset of dementia as you get older.
Boost your career prospects
If you know that you're unhappy with your current career but don't feel like you have any way forward to succeed, then taking a break to travel can be a great way to find focus and improve your career prospects.
The time spent away can bring all kinds of benefits to your life, and by doing this, you'll gain the confidence and skills needed to take on the kind of role you will feel much happier in. You might also gain some valuable practical abilities while you travel that can lead you to a change in career. Discovering skills on the road might inspire you to step into a different field that you had never considered before.
Showing potential employers that you have the ability to use your initiative, organize well and cope with challenges can put you ahead against other competitors for a role. It might even give you the push you need to strike out on your own and become an entrepreneur, paving your own way to success in life.
Make a life full of great memories
Lastly, one of the biggest advantages of spending prolonged time traveling is the chance to experience amazing cultures, make new friends, and form some wonderful memories that will stay with you for a lifetime.
There's nothing worse than a life lived in regret, wondering what might have happened if you only had the confidence to take that next step. By heading out on the open road and allowing yourself to be open to all kinds of new experiences, you'll come away richer in spirit for it. Ultimately, this can be one of the most life-changing experiences you can have, and it's always worth taking on the adventure to discover something new.