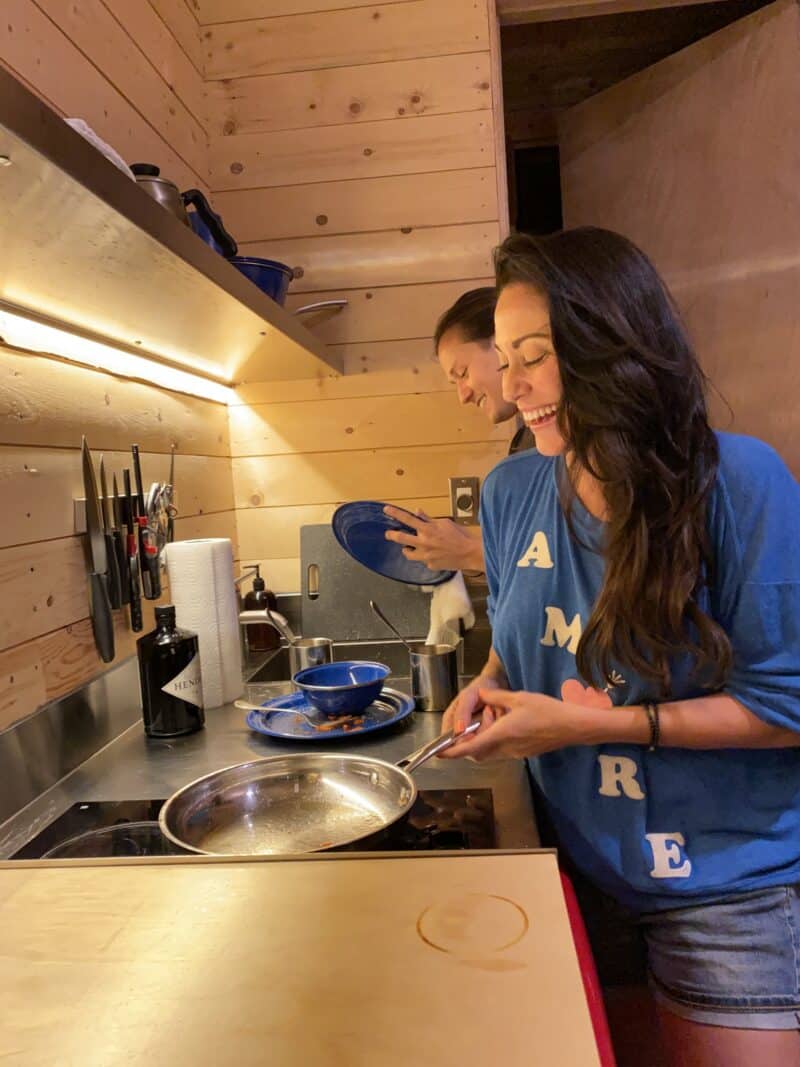 A lot of people find that staying close to home is the best way to relax on vacation. After all, leaving our home, family, pets, and even country behind can be a lot of stress. Of course, this isn't true for everybody—some people love going abroad—but it is true for a lot of people.
However, if you are going to take a vacation domestically, then you need to put a lot of effort into planning it. The reason for this is that you likely know your country very well, and therefore, there's nothing new or exciting about it.
Here's how you can make a domestic vacation fun (and why domestic vacations are the best idea).
Exploring Domestically
If you are going to stay in the United States for your vacation, then there are still a lot of interesting places for you to go. Fall's just around the corner, so there's no better time to visit states that experience autumn in full swing, with abundant orange trees, and misty mornings. There are a ton of places to visit in November that are like this. However, if you live in such a place and want to go somewhere warm, then you are also in luck since there are countless places that you can go in the fall to experience tropical weather.
Relaxation Factor         
It's a lot more relaxing to take your vacation locally than it is to go abroad, the reason being that going abroad can be a lot of stress. You have to book flights and hotels and then travel sometimes halfway around the world. With that said, you may still have to book flights and hotels if you are traveling domestically, since the United States is a very large country. You can also travel by road if you have the time to.
More Comfortable
Staying closer to home is a lot more comfortable. It's much nicer knowing that you are very close to your house than it is being on the other side of the planet. No matter where you are in the United States, you can get home in less than a day (by traveling by plane). This means that if there is some kind of emergency at home, you can cancel your vacation and get back quickly. You can get back even quicker if you vacation somewhere local, like a nearby town.
Fewer Concerns
Because 'staycations' are usually taken close to home, it means that you don't have to worry about things going wrong in your absence. You can even pop in and check on your pets if you are leaving them alone, although many experts strongly recommend hiring somebody to come in and look after them so that you can focus on your vacation. If you have dogs, you could even take them with you. Being closer to home is a lot more relaxing and much less stressful.
Hiring Cleaners
If you are taking a literal staycation (i.e., you are staying at home) then why not hire cleaners to clean your house for you, so that you don't have to? Cleaning your own home isn't very vacation-like. You can pay a cleaner to come in and clean your house for you once or twice a week, for the duration of your time off. Alternatively, you could delegate the task of cleaning to a young family member or one of your children, and pay them for their hard work.

Image Source: https://unsplash.com/photos/JsuBKjHGDMM
Meal Planning
Again, if you are going to be literally staying at home, then plan out each night's meal in advance. This is so that you don't have to spend your time worrying about what you are going to eat. Instead of eating at home, you could go out for meals. While eating out is expensive, since it is your vacation it is definitely worthwhile. Meal planning is relatively easy to do; all you need to do is to sit down with a pen and paper and work out what you want to eat each day of the week. Be sure to consult any of your family members who will be spending your vacation with you.
Tour Locally
Even in towns and cities that people have lived in for their entire lives, there are areas and places that they have never gone to. One good way of spending your vacation is to tour locally. Consider visiting towns near you, villages, and green spaces. If you really want to have a good time, then you could book a hotel in each town that you visit. Booking a hotel will give you a feel for life in towns near to you, which can be a lot of fun, and very different. Make sure to draw up a map and plan all of the places you are going and the things you will be doing in them.
Enjoy Camping
Camping can be a lot of fun, so why not give that a go? You don't need much equipment to go camping, just a tent, sleeping bag, and a mat underneath your sleeping bag. If the weather's still warm where you live, then you might not even need a sleeping bag, you could just sleep on top of the mat, with a blanket. Camping can be very enjoyable and is great when done with friends or family members, so if you have people who are going to be sharing your staycation with you, consider suggesting camping to them.
Disconnect 
Finally, wherever you go and whatever you do, make sure that you disconnect from the world. A lot of people remain plugged into what's going on at work and in their social lives when they are on vacation, and all this does is ruin it for them. You should disconnect as much as possible. One way of disconnecting is to leave your work phone at home, and just take out a little, disposable phone, so you can't check your email or the internet.
Staycations are a lot of fun. If you are planning on taking one, then be sure to plan it properly. As with ordinary vacations, staycations need to be meticulously organized and arranged, otherwise, they can be boring and not very fun.