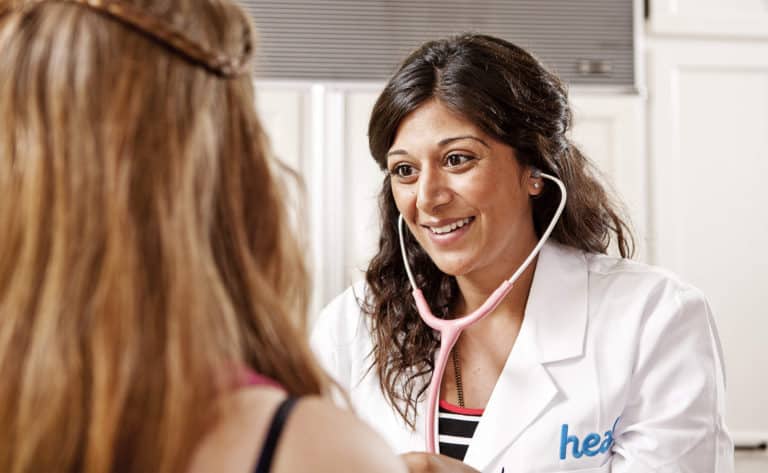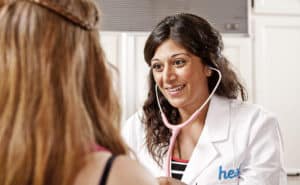 Considering the pros and cons of medical school can be overwhelming. Between your undergraduate education, medical school, and a residency, you might be in your late 20's by the time you see a real paycheck. The financial benefits by themselves might not be enough to sustain the energy needed to apply and get through school. But the paycheck isn't the only reason to become a doctor. 
Getting into Medical School 
Medical schools tend to be highly competitive, so make yourself stand out from other applicants by getting some experience on your resume. Consider job shadowing with health care professionals. That shows the admissions committees that you care enough to research what the job will hold. You might be able to get some experience by helping to care for your family members. Other ways of getting experience include working as an emergency medical technician or being a Certified Nursing Assistant. 
During your undergraduate years, get some research experience. See if your university has opportunities during the school year. This is a great opportunity to form meaningful relationships with your faculty members, which might help with letters of recommendation later. You can also look for summer offerings. Of course, you likely won't earn enough to completely cover the cost of your tuition with these methods. Many students find they need to take out private student loans for graduate medical school. That lets them pay for expenses like tuition, books, and living expenses. Some providers require you to begin making payments while you're still in school, but others let you defer them until after you graduate.
Job Stability
People will always need health care providers. Other jobs will come and go, but as a doctor, you'll always have a steady stream of people who are sick or want to avoid falling ill. There is also a need for a diverse range of health care providers. There are many ethnicities, customs, and languages in the United States. Culture impacts the level of care you can provide. For example, if you're from a Spanish-speaking community, you can enrich health care by dispelling stereotypes and understanding the cultural context. Each doctor has something special to offer, whether that's teaching expertise, leadership skills, clinical experience, or scientific knowledge. Who knows? You might be responsible for a great discovery that moves medicine forward.
Making a Difference as a Physician
Doctors are also needed to encourage healthy living and safety in communities. You can make a difference by ensuring that your community has clean drinking water, safe neighborhoods, and fresh air. If you work somewhere that has ongoing health care issues, you have opportunities to advocate for new solutions. Physicians know that a single interaction with a patient can change the trajectory of a whole family. For instance, when you offer care to a diabetic, you'll help them avoid strokes, limb loss, heart attacks, kidney failure, and blindness. When you decide to become a health care provider, you won't be just doing your job. You'll be committing to bettering health around the world.