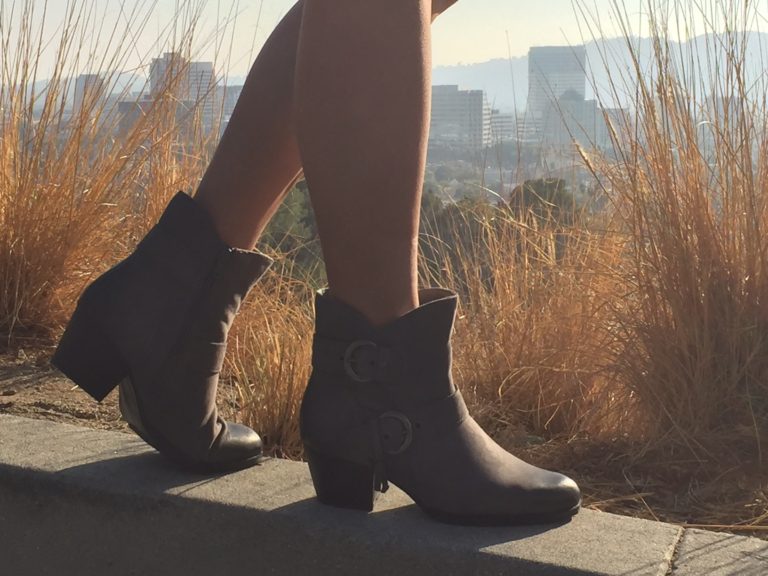 We've all heard about vegetarianism – where the person abstains from eating meat and any animal by-products. People have different reasons for becoming vegans. Some people don't eat meat because they want to lose weight, while others go on a plant-based diet because they care for the environment and animals.
But, vegans can now show their love for animals through other means, such as wearing shoes.
Vegan Footwear 101
Vegan shoes are made without using any animal skin or animal by-products. Vegan shoes are created using different kinds of synthetic fabrics.
Here are a few benefits when buying and using vegan shoes:
No animals hurt in making the footwear

Shoes made from sustainable and environment-friendly materials

High-quality vegan shoes are sturdy and easy to care for
There's no need to be worried about the durability and aesthetics of vegan shoes because you can buy quality products if you know what to look for.
Factors to Consider When Purchasing Vegan Footwear
More and more brands are creating products that consider the welfare of animals. If you're interested in using footwear that has been created without exploiting any animals, here are helpful tips to help make your search easier:
Know Which Brands Make Vegan Footwear
Several companies have started producing or adding cruelty-free products to their lineup. While some companies focus on making only vegan shoes, there are also known brands that have included vegan footwear in their product offerings.
For example, Reebok recently introduced its sneakers made from cotton and corn. Other mainstream brands, like Keds, Tory Burch, Michael Kors, Converse, Kenneth Cole, Nautica, Dr. Martens, and Nike also came up with their vegan footwear products.
It doesn't mean to say that the brands mentioned are no longer using animal ingredients or any animal by-products to make their shoes. If you're really concern with the welfare of animals, it's crucial to know which brand has all-vegan shoes, like Rothy's, and which companies create some animal-cruelty footwear together with regular shoes.
If you like the idea of wearing footwear made from recycled and vegan materials, use a Rothy's discount code, to get a great deal.
Smell the Shoes
Real animal leather has a distinct scent, while synthetic leather has a smell similar to materials made with plastic and paint. While you're at it, you must also look at the way the material looks. Genuine leather is not as shiny as synthetic leather. Real leather, even if it was buffed or sanded to remove the imperfections, shows its natural grain pattern.
Luckily, most shoes have labels to help you determine the material used. Of course, some footwear will have missing information in their labels, so knowing the smell and feel of real leather helps.
Understand the Labels
Footwear makers and manufacturers are required to put a label on their footwear. These markings are there to help consumers identify the composition of the shoes, and you should be able to understand what these labels mean.
If you're avoiding shoes made from animal skin and animal by-products, you shouldn't buy footwear marked as leather, fur, or suede. Some shoes are made using a combination of man-made materials and animal skin, so you should read the label very carefully.
Find Out Whether the Shoes are 100% Vegan
Just because a company claims that their products are not made from animal-derived materials or are made from eco-friendly materials, it doesn't necessarily mean that they're indeed 100% vegan. It pays to perform ample research before ordering any products online or buying at a retail store.
Some shoe manufacturers, for example, produce leather-free shoes but may still be using glue made from animal by-products. Check out the reviews of other vegan consumers and advocates to ensure you're really buying vegan-friendly shoes.
Use a Barcode App
Make use of your smartphone in finding out whether the shoes you're eyeing are vegan-friendly or not. Installing a barcode app helps you buy ethically-made products.
Whether it's vegan footwear you're buying, food, or other consumer products, you can take advantage of technology to purchase plant-based, cruelty-free products.
Conclusion
Buying vegan footwear helps us protect animals from harm and abuse. Genuine vegan products are also concerned about how plant-based materials are obtained.
Whether you're practicing veganism for a long time, or just starting to appreciate this ideology; buying and using leather-free and cruelty-free products allows you to do your share in caring for the animals and the environment.